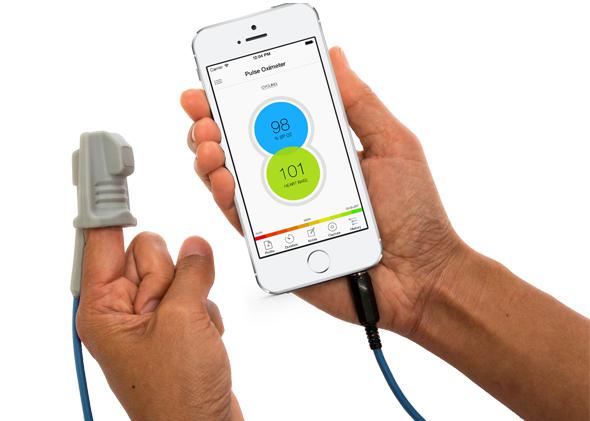 Preeclampsia is a scary condition no matter where it strikes. Ten million pregnant women develop it every year, and about 76,000 of them die. It also causes more than 500,000 fetus and infant deaths each year, for a total of about 1,600 preeclampsia deaths a day. The condition causes high blood pressure, kidney problems in pregnant women and can eventually lead to seizures if it advances to eclampsia. (That's what happened to Lady Sybil on Downton Abbey, as you may recall.) Even in modern days, women die of preeclampsia everywhere, including developed countries like the United States and Canada, but it is much harder to identify and treat in the developing world, which leads to more deaths.
Now the Canadian development company LGTmedical has recently completed a $2 million funding round to mass-produce a sensor and mobile phone app called Phone Oximeter that promises to improve preeclampsia detection in challenging environments.
LGTmedical will test the product and app on 80,000 women in India, Pakistan, Namibia, and Mozambique. Developed by researchers from the University of British Columbia, the device is meant to be most helpful to nonspecialist health workers who know they need to take action. The Phone Oximeter uses a light-sensing fingertip monitor (which plugs into the headphone jack of smartphones) to calculate blood oxygen levels by measuring the absorption of two light waves of different wavelengths after they pass through the finger. It's a technique called pulse oximetry (hence the name of the app).
Based on a patient's blood oxygen, the app can predict with 80 percent accuracy whether someone has preeclampsia. And the Phone Oximeter can be used for other things, like detecting low oxygen levels in people with pneumonia. The goal is for units to be widely available this spring for $40.
Lots of other mobile health initiatives—whether targeted at the developed world, the developing world, or both—have made big claims that they don't always deliver on. But the Phone Oximeter seems like a simple and relatively inexpensive way to provide vital information that is easy to interpret.
---