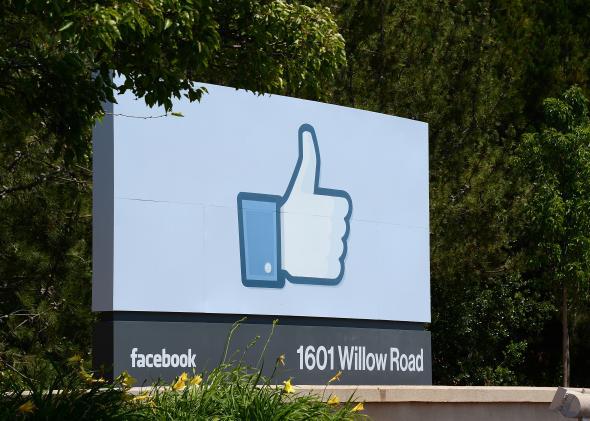 When you see a cop on the street in the U.S., your mind might go a lot of places, but you're probably not wondering who's paying her. Police salaries in the U.S. come out of public money (and some cops do off-duty security for large events so they can make extra money). Except now Facebook has committed to paying $200,000 a year for three years to finance a new police officer position in Menlo Park, Calif.* It's the first time a private company has ever bankrolled a police officer.

Critics are concerned that the initiative could be a Crisco-covered Slip 'N Slide of a slippery slope toward an uncontrollable corporate police force with no public accountability. Alessandro De Giorgi, a justice studies professor at San Jose State University, told NBC Bay Area: "I find this particularly concerning." But the Menlo Park city council is trying to make it clear that the Facebook cop is not a Facebook cop. The officer (who has yet to be hired) will work out of a neighborhood substation near Facebook but will be focused on making security plans for large business gatherings and school events. The cop will also work on identifying local gang and drug-dealer movements and will do earthquake and fire safety presentations at schools.
Facebook will paying the officer's $108,000 salary (the rest of the $200,000 per year will go toward benefits and other costs associated with the position), but it will not have anything to do with who gets hired for the position, what the officer works on, or how the officer is managed. There is definitely concern that Facebook could get special treatment when it comes to enforcement or other favors, but the goal is transparency for a position that Menlo City can't afford to pay for on its own.

Jim Bueermann, the president of the nonprofit Police Foundation, told NBC Bay Area: "It's safe to say this is unprecedented, but this may be the model of the future." Law enforcement is gonna get weird if companies like McDonald's and Monsanto join Facebook in paying for officer salaries.

*Correction, March 17, 2014: This post originally misstated the name Menlo Park as Menlo Park City.

---