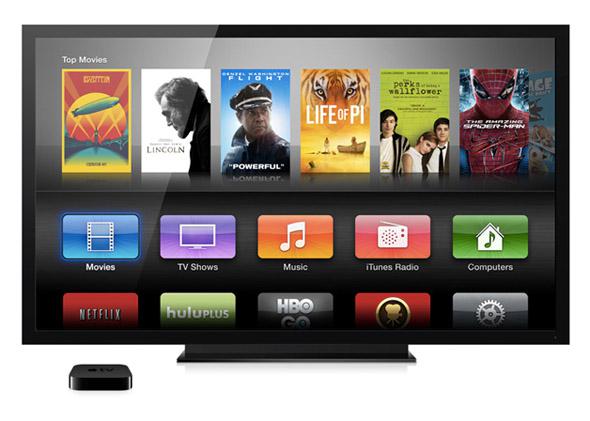 Like individual cup coffee makers and the WWE, set-top boxes are more ubiquitous than we may think. Even if you have a Roku, it probably doesn't feel like a mainstream thing. But other people apparently have them, because in fiscal year 2013 Apple did $1 billion in Apple TV sales. Holy crap.
There are always rumors about how the next Apple TV is going to be the "real" one, meaning that Apple is going to manufacture a smart TV—sometimes called iTV in the press—that does everything right, with iCloud baked in in magical ways. But even if it's coming, the real deal is already here and has been for years.
If the Apple TV can do $1 billion in sales, which includes units and media sold for the Apple TV, then there are already a ton of people using this service. It's certainly not everyone, and the cable industry grosses way more than a solitary billion, but it's also not no one. That's a serious number.

Last week Apple announced a promotion, good through March 5, that includes a $25 iTunes giftcard with the purchase of an Apple TV. It could be a sign that Apple wants to clear out stock of the current generation ahead of a product update or the debut of something new. Or it could be that the company just wants to get Apple TVs into even more homes.
Tim Cook used to call Apple TV a "hobby," but Reuters reports that at a shareholder meeting about the Apple TV today, Cook said, "It's a little more difficult to call it a hobby these days." The rise of Apple TV isn't exactly an underdog story given that it's made by … Apple. But the sales show that media streaming from a set-top box isn't on the way in anymore. It's here.

---