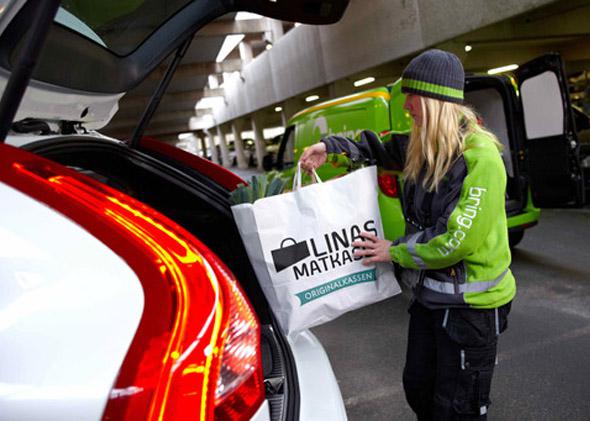 Too often life is about keeping people out. Doors, windows, locks—they keep us apart! Volvo wants to bring everyone together, though, with its "Roam Delivery" program. Drivers can choose their car as a delivery address for packages, groceries, dry cleaning, or anything else, and the service they're using gets permission to access the car in the form of a temporary code that  opens the car only once. Volvo's press release explains that:

Having accepted the delivery, a digital key will be activated which tracks when the car is opened and then locked again. Once the delivery is completed, the digital key ceases to exist. The system is based on the functionality of the telematics app Volvo On Call, which also makes it possible to remotely heat or cool the car and see its position or fuel level via the mobile phone.
Volvo hasn't yet announced partner services that would be trusted to do the deliveries, but it ran a pilot of Roam Delivery in which 92 percent of participants "found it more convenient to receive deliveries to their car than at home." That does sound convenient. But giving a person so much access to what's normally considered a personal space seems like it could also lead to disputes and trouble.
It's nice to avoid waiting for a UPS dropoff, or to pick something up without having to go across town, but it seems kind of invasive. And the "real customer" in the Roam Delivery promotional video (below) isn't very reassuring. She gives a very unemphatic, "I felt completely safe. There was never an issue."
Roam Delivery doesn't have a hard start date yet, but Volvo will demonstrate it at the Mobile World Congress next week. And since the company's Sensus Connect system comes in new Volvos as of this year, it should be ready to go soon, at which point it will be hard to tell whether someone is robbing a car or delivering to it.

---