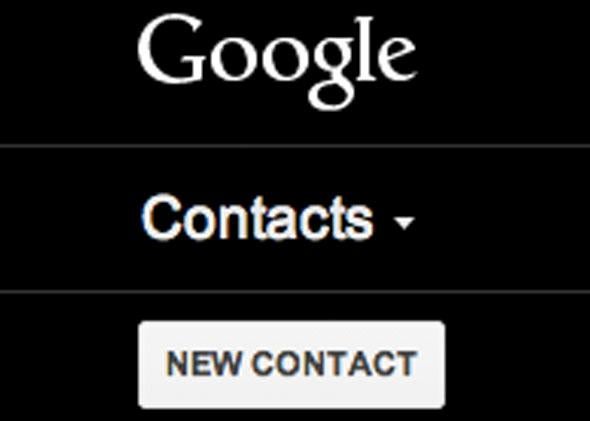 Gmail devotees can be almost obsessive in their love of the service's organizational features. Labels, inbox tabs, stars, filters, and more allow users to wrangle the demon email flow, and it's clear that the Gmail team has put a lot of thought into all of these features. But one feature doesn't get any love: the contacts manager.

Gmail tries to automate the flow of contacts into your manager by adding addresses you reply, reply-all, or forward to. But you can also input contacts manually, and you probably brought a list with you from another service and did a big import. This means that the automated add can often end up creating duplicate contacts if someone you email with makes a small change to their account like modifying the way their name is displayed. And as Wired points out, the "most contacted" section is also flawed because it's based on the amount of emails you've sent to someone, not when you last contacted them, so exes could show up for years.
Yesterday, a Twitter conversation (not a Google Plus interaction) shed light on why contacts is the black sheep service of the Gmail family. Ryan Sarver, a partner at the venture vapital firm Redpoint Ventures, tweeted a question about why contacts is so bad. And former Google design lead Kevin Fox actually replied and put the blame on himself.
It makes sense. Out of all the things to get right in Gmail, contacts was probably the least important. And the Gmail team has made some efforts to improve the situation. They added some features in 2008 and did a redesign in 2010. But the list of changes for the 2010 revamp seems more like a list of basic necessities than added improvements. They didn't have a sort by last name filter until 2010? That update also included keyboard shortcuts like those in Gmail proper, better editing options, autosaving, and labels.
There are some third-party services that interface with Gmail like FullContact and Evercontact and expand Gmail's contact functionality to include things like notes on contacts and added information from people's email signatures.* But none of these features are baked in yet, and adding them could significantly improve the user experience. If it makes you feel any better, Kevin Fox is sad about the situation, too.

*Correction, Feb. 12, 2014: This post originally stated that FullContact and Evercontact were add-ons to Gmail, but they are actually standalone products that interface with Gmail.
---