We've got wristbands that track your sleep habits, sports bras that monitor your heart rate, and eyeglasses that shoot a video when you squeeze the frames. What's next?
Daniel O'Connell, a digital strategist at Possible, has some ideas. Or rather, he built a random wearable-gadget generator that has some ideas. It's called whatthefuckismywearablestrategy.com, and at a time when "wearables" are so trendy that they've become a tech-industry cliche, it's as funny as it is profane. For those in the tech industry who are inundated with ridiculous pitches for wearable devices on a daily basis, it borders on cathartic. A few of our favorites so far: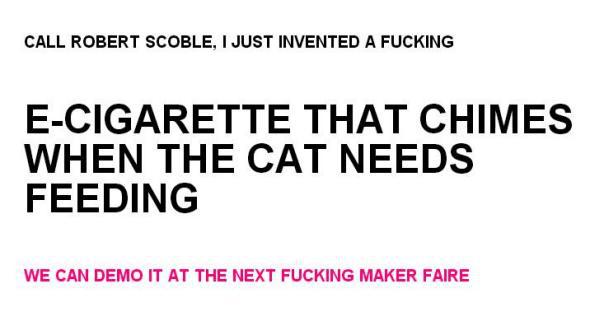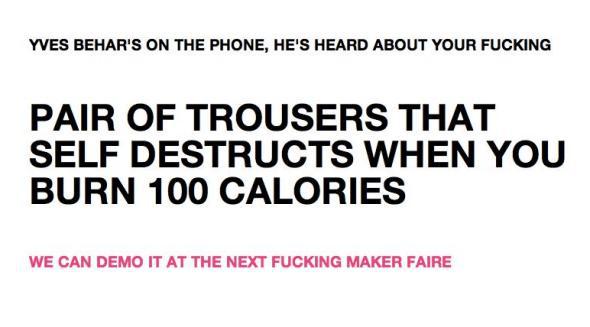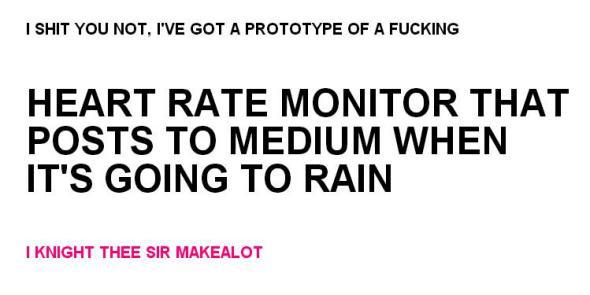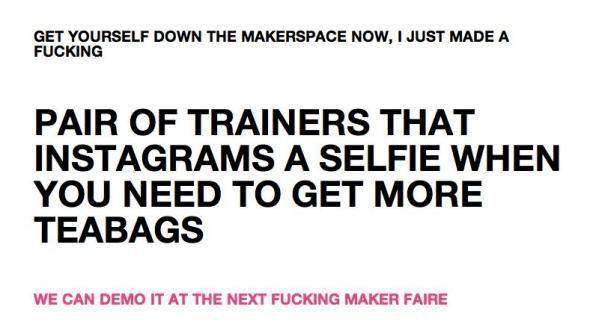 The scary part: I wouldn't be surprised if at least one of these devices is actually in development somewhere. By the way, did you hear Google's working on a contact lens that measures your glucose levels?

Source: whatthefuckismywearablestrategy.com

Future Tense is a partnership of Slate, New America, and Arizona State University.

---