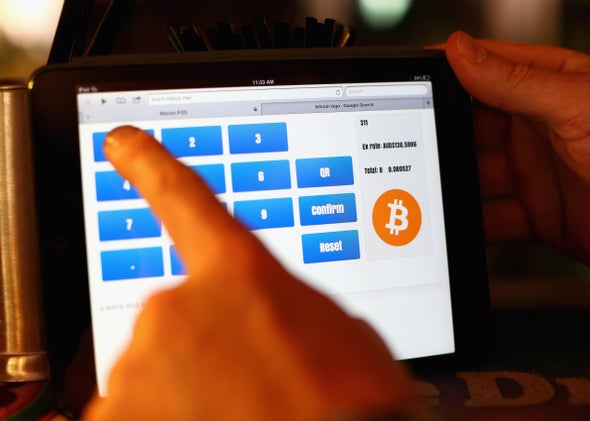 Stories about Bitcoin's connection to the black market exchange SilkRoad and its confounding tax status don't exactly instill confidence in using the cryptocurrency for daily life. But Bitcoin is increasingly being accepted by well-known online retailers like Overstock and TigerDirect, so maybe it really is just a ho-hum way to pay. And with the financial planning group Mint joining the fun, Bitcoin is feeling almost old skool.
Mint is partnering with the digital Bitcoin wallet Coinbase so the service can track and account for its customers' Bitcoin alongside the other credit cards, investments, and bank accounts they have on file. A nice benefit is that Mint keeps everything converted into U.S. dollars, so things don't get confusing as Bitcoin's value vacillates.
Vince Maniago, Mint's product manager, told VentureBeat:

There are now 12 million Bitcoin in circulation and 60,000 merchants accepting it via Coinbase. We felt like it was something we couldn't ignore anymore, and this is a good time to go out and support the currency as it becomes more legitimate.
And with more than 10 million users, Mint is certainly contributing to a sense of Bitcoin's legitimacy by including it as a financial holding that an average user might have and want to maintain. Bitcoin still seems to be used the most in publicity stunts, so it's unclear how useful Mint's offering will actually be to their user base. At the end of the day, though, digital money is still money that can be squandered on burritos and/or fancy cars so Mint customers with bitcoins need to factor them into their budgets.

On Feb. 11, Future Tense—a partnership of Slate, the New America Foundation, and Arizona State University—will host an event on cryptocurrencies at the New America office in Washington, D.C. For more information and to RSVP, visit the New America website.
---