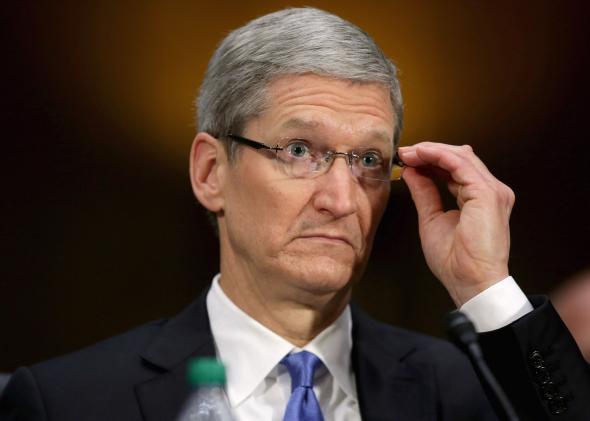 The circus only comes to town once a year, but a quarterly earnings frenzy is never more than a few months away. And when it comes to Apple, the coverage is always going to be especially frenzied. But after yesterday's call, it's been hard to sort through all the noise to find cohesive takeaways.
For this quarter, Apple had revenue of $57.6 billion and a profit of $13.1 billion compared with $54.5 billion and $13.1 billion, respectively, for the same quarter last year. So that sounds good, right?

And Apple hawked the most iPhones it's ever sold in one quarter, 51 million compared with 47.8 million in the same quarter last year. Great, drinks all around.
But wait. Analysts were forecasting iPhone sales of 56 to 57 million units, making that 51 million figure look a little bit smaller. And Tim Cook admitted on the earnings call that the proportion of 5Ss to 5Cs sold was "different than we thought." And selling the iPhone in China through China Mobile didn't allow the iPhone to capture more marketshare, which investors had hoped it would.

Oh yeah, and Apple shares were down in after-hours trading and this morning because of the news. So things are bleak?
Apple is forecasting $42 billion to $44 billion in revenue for the current quarter which won't really be an increase and could be a slight decrease compared to the $43.6 billion of the same quarter last year. But there were record iPhone and iPad sales, right? And Apple's Mac sales rates rose almost 20 percent compared to the same time last year. Macs are actually growing their marketshare. So, wait, things are okay?
No.
But yes. As LivingSocial's CEO points out:
Future Tense is a partnership of Slate, New America, and Arizona State University.
---