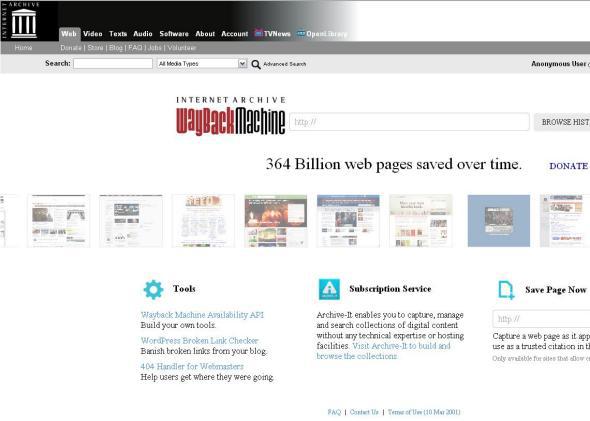 A fire broke out Wednesday at the Internet Archive, the San Francisco nonprofit that's trying to back up basically the whole Internet and make it accessible via the Wayback Machine and other nifty tools. Fortunately, no Internet was lost in the blaze.
In a blog post, the nonprofit reported that the fire caused some $600,000 in damages to its high-tech digitization equipment. But no one was hurt and no data was lost, as the fire broke out in its scanning center rather than in its main building. The main building, it seems, is where it stores its untold amounts of data, not to mention some 500,000 books and movies that it aims to eventually digitize as part of its broader goal to provide "universal access to all knowledge." The best news of all: According to its blog, the Internet Archive keeps backups of its backups.
We have copies of the data in the Internet Archive in multiple locations, so even if our main building had been involved in the fire we still would not have lost the amazing content we have all worked so hard to collect.
Still, the nonprofit is out a pile of money. It has set up an emergency funding drive to raise money to replace its scanning equipment, and if you're interested you can donate here. 
---