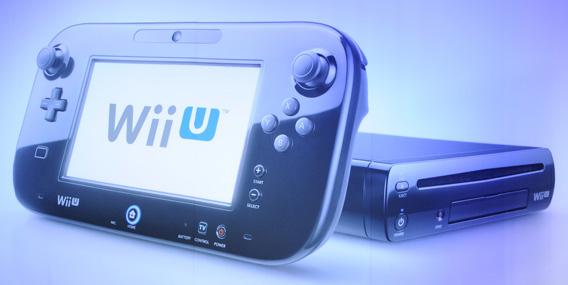 Today in unplanned nonobsolescence: Nintendo's Wii U, released to great fanfare just last fall, was outsold last quarter by Nintendo's original Wii, which was released to great fanfare in the fall of, um, 2006.
Needless to say, this was not supposed to happen. As the Statista chart below shows, Wii U sales started out alright, but dropped off a ledge almost immediately. It's not like people are flocking to the original Wii, either—its sales are also way down from last year's numbers. It's just that they're flocking to the Wii U even less, buying only 160,000 unites worldwide in the second quarter of 2013. Nintendo's combined sales of the two consoles in that period failed to match the sales of the Wii alone from the same quarter last year.
The eighth-generation Wii U, which was supposed to compete with the Playstation 4 and Xbox One, has faltered due to a combination of factors, but the bottom line seems to be that it's just not enough of an improvement over the original Wii to warrant the upgrade, let alone attract new customers. The Wii was aimed at the casual, kid-friendly end of the gaming market, and the Wii U was supposed to bring in some more serious gamers. But it's still under-powered and lacks the popular titles of its competitors, and the new features aren't seen as essential by the original Wii's target demographic.
Nintendo isn't giving up on the Wii U just yet. A 3-D Mario title is due this Christmas season, along with Wii Fit U. If Nintendo is lucky, maybe at least the Wii U will prove to have a long tail, like its predecessor. But it's also possible that it was just doomed from the start—an ill-conceived attempt to have its motion-gaming cake and eat the tablet-gaming cake too.
As humiliating as the sales figures are, Nintendo isn't going anywhere. In fact, thanks to a weakening yen and strong sales of its handheld DS line, the company actually turned a profit and beat expectations in its latest earnings report. Still, it can't be great for morale to see the company's flagship new product outsold by its six-year-old predecessor within the first year of its release.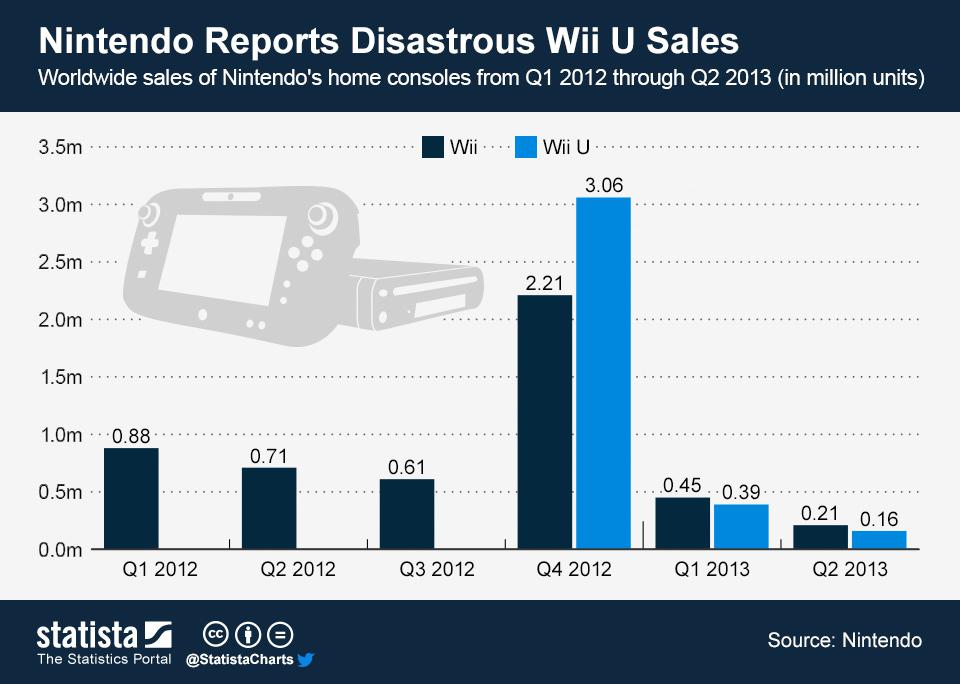 ---