The image above, widely circulated on social media after Wednesday night's explosion at a fertilizer plant in West, Texas, is actually from an oil refinery explosion that happened in 2008. The confusion is understandable: The oil refinery explosion was in West Texas—not the town of West, Texas.
Another reason the confusion is understandable: Wednesday night's blast produced a pretty big cloud of its own. One of the clearest photos of it came from Instagram user Andy Bartee. His caption: "Stopped in to get gas on my drive back from Austin to Dallas and a huge blast rocked the entire foundation of this place! A little scary… ."
Again, the photo below appears to be genuine.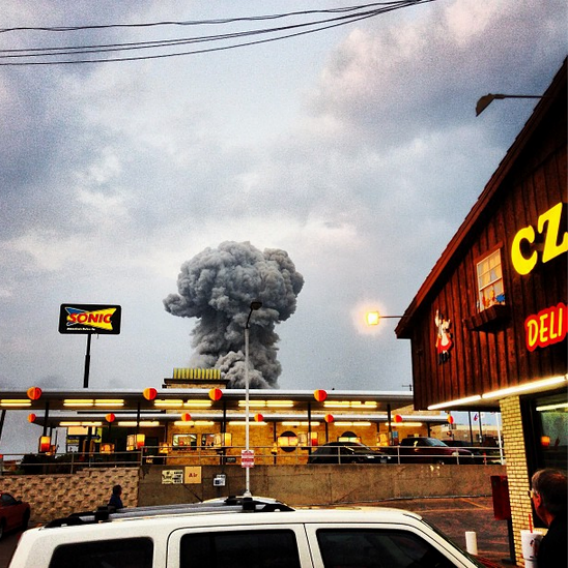 The Slatest has more on the blast.