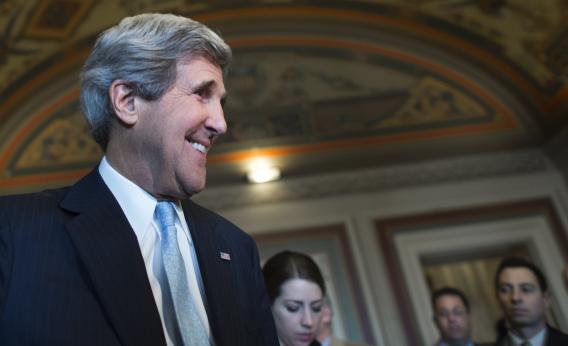 In his new role as Secretary of State, John Kerry is serious about using Twitter to get his messages out to the world. So serious, in fact, that he announced on Monday he will personally sign tweets that he fires off from the @StateDept account, so that users of the microblogging site will know they're really coming from him.

As if to prove that this was no joke, Kerry went ahead and tweeted the following later the same day:
See? No possibility of confusion there! For some reason, though, people on Twitter seemed to find the idea humorous.
So just to make 100-percent sure I wasn't missing something here, I asked the State Department's press team on Tuesday to confirm that Kerry will be sticking with the "JK" signature—not that there's any reason that he shouldn't. Spokeswoman Pooja Jhunjhunwala replied promptly and in the affirmative. So there you have it. And frankly, I think Kerry's decision to go with the initials "JK" is a smart one. Just imagine the hijinks that might ensue if he were to sign his tweets with all three of his initials!

---