I know I've said I've wanted things in the past, but this is the wantiest want of all wants: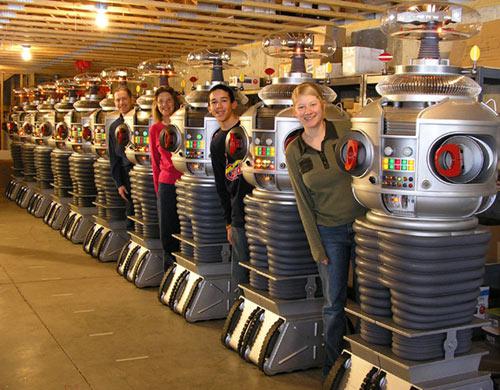 I grew up with "Lost in Space" as a wee young scientist geek, and I loved this robot. Seeing this makes me want to run around in circles and scream. Holy wow: full-sized, handmade, 500 voice tracks, lights, aiiiie!!!!

And it's only $24,500.
That's it then. I really, really, really want to be rich so I can buy one.
Tip o' the bubble-headed booby to Doug Drexler via Andre Bormanis.