Read more on the legal case against mountaintop-removal mining.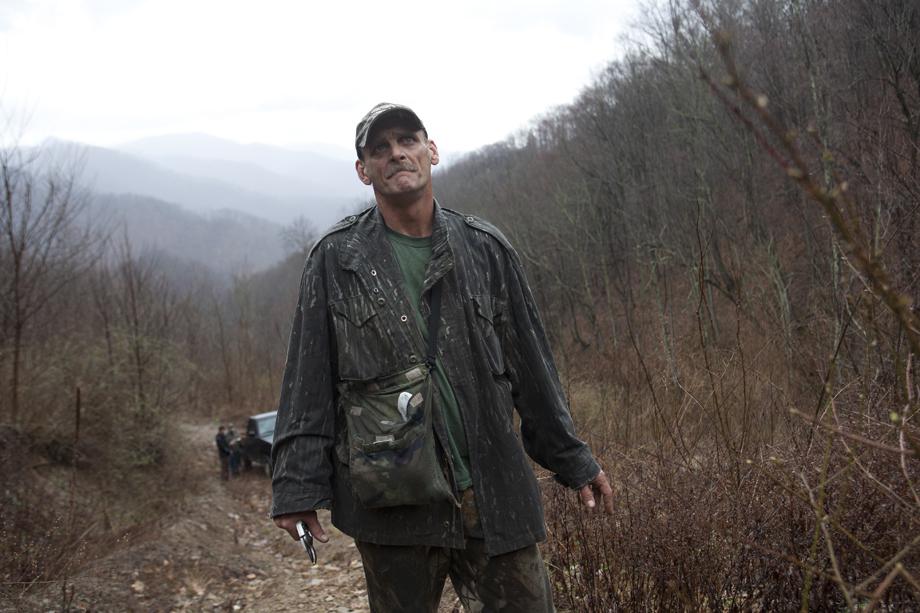 Former strip miner Ed Wiley looks up at mountaintop-removal operations near Peachtree, W.Va. When his granddaughter Kayla became sick while attending Marsh Fork Elementary School, located in the shadow of a Massey mountaintop-removal site, Wiley became an activist. He walked 455 miles to Washington, D.C., in 2006 to speak to Sen. Robert C. Byrd about the health impacts of mountaintop-removal coal mining. Wiley's Pennies of Promise campaign built support for a new school, which will open to students soon.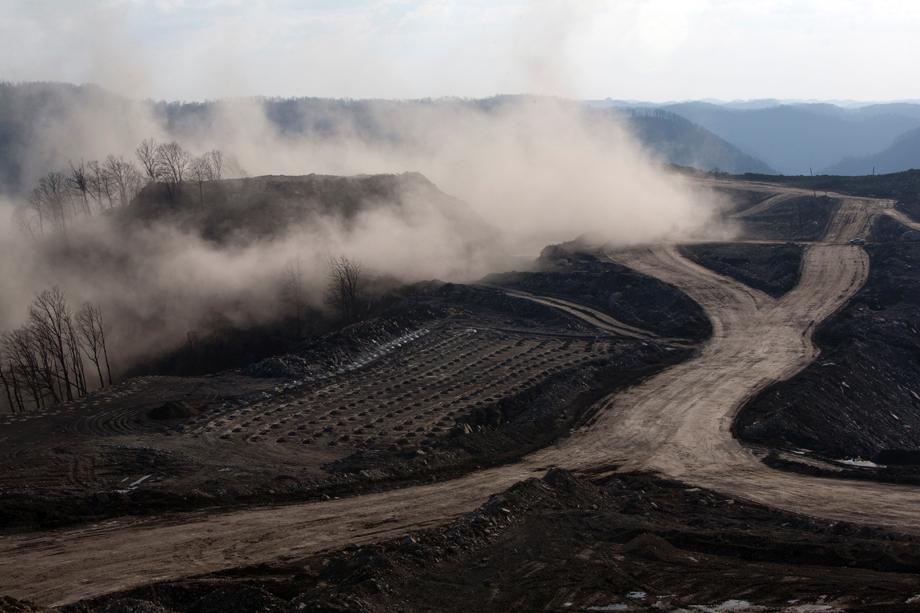 A mountaintop-removal blast on Kayford Mountain sends toxic dust over the communities below. Every day, 5.5 million pounds of explosives—a mix of diesel fuel and ammonium nitrate—are used to blow up the mountains of southern West Virginia and eastern Kentucky. Communities near these operations have long complained about the dust raining down on them. Studies suggest that breathing in dust from these sites may lead to an increase in birth defects, cancers, liver and kidney disease, and pulmonary heart disease.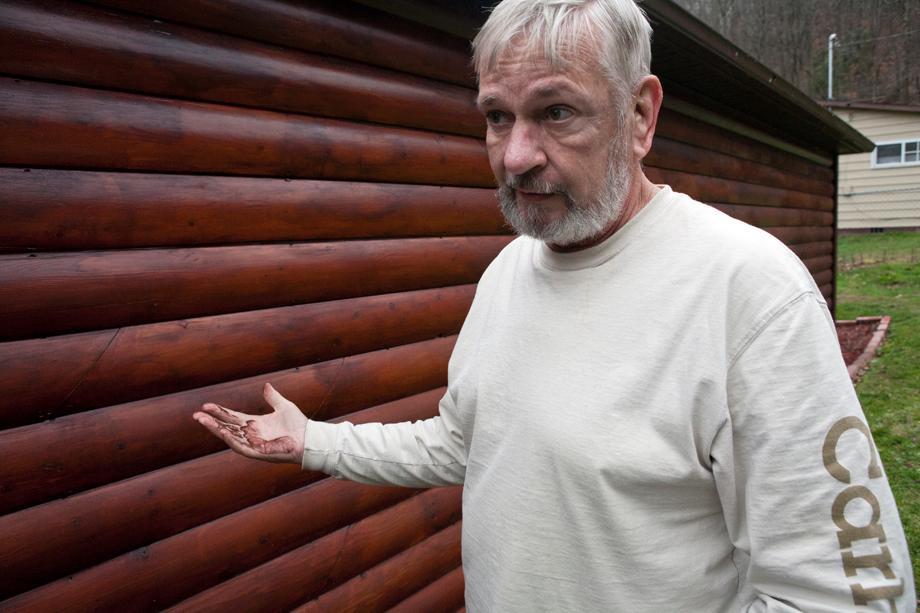 Frankie Moonie wipes the oily, gritty residue off his home below the massive Twilight mountaintop-removal mine. The residue contains diesel fuel, ammonium nitrate, and silica dust. Recent studies by the U.S. Geological Survey have detected polycyclic aromatic hydrocarbons, some of which are carcinogenic, in the soil and water around mountaintop-removal operations. Moonie, a retired coal miner, worked on his hands and knees for 38 years mining "low coal" in seams no higher than 40 inches. He lost one lung when he was crushed in a mining accident. He died in January 2011 of chronic obstructive pulmonary disease.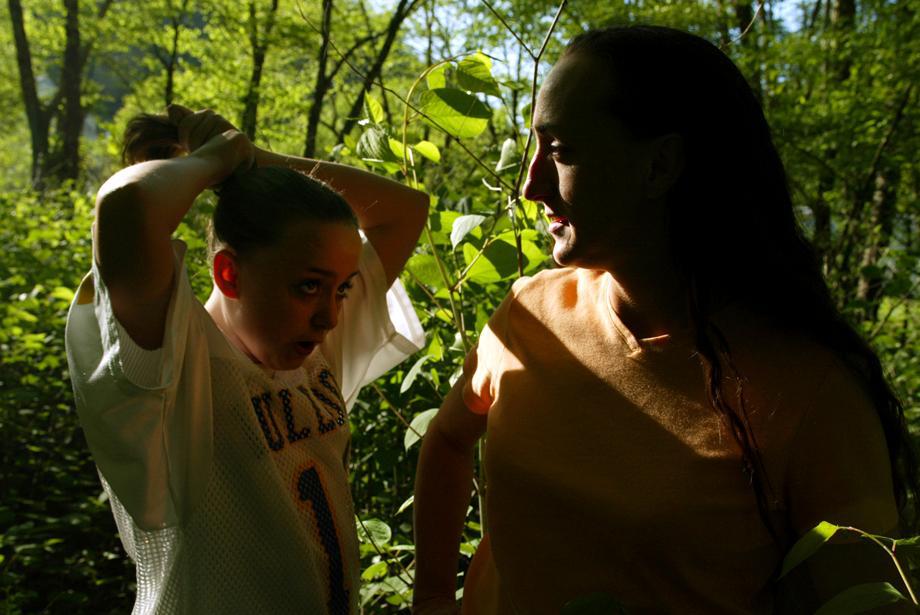 Maria Gunnoe and her daughter, Chrystal, near their home in Bob White, W.Va. Since a mountaintop-removal operation moved in in 2000, Maria Gunnoe has tried to protect her home and community from the effects of mountaintop removal coal mining. In 2003, flooding induced by the mine above her home carved a 67-foot-wide gully through her property; her well is now contaminated with selenium, rendering the water from her faucets unsafe. She has endured death threats from local strip miners and their wives. In October, the University of Michigan awarded her the Wallenberg Medal for humanitarian action for her efforts to stand up to the coal industry.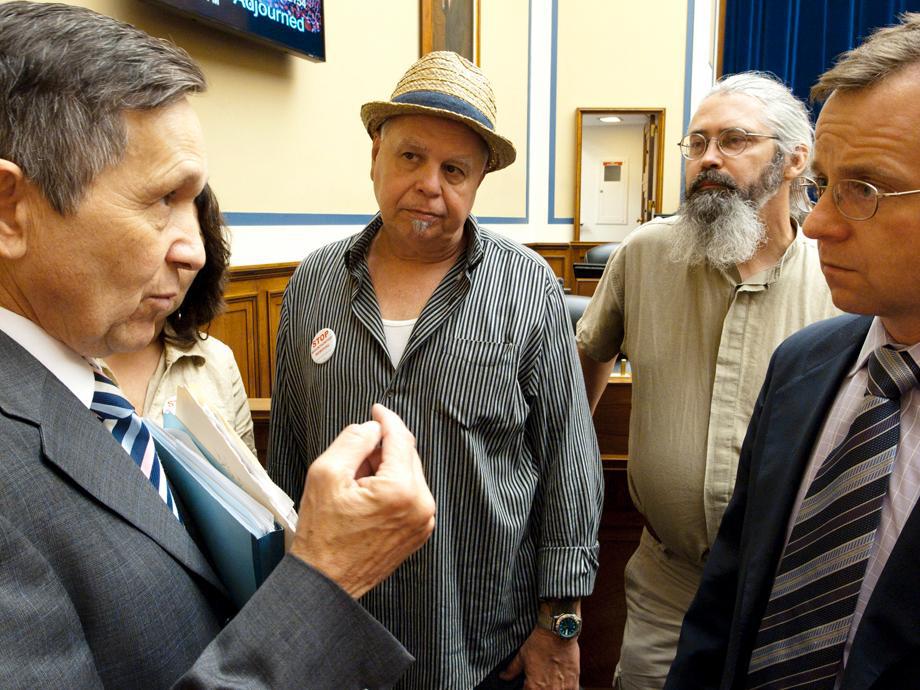 Bo Webb and Vernon Haltom speak with Rep. Dennis Kucinich after a symbolic anti-Environmental Protection Agency bill passed in the House Oversight Committee on July 13, 2011. Webb and Haltom are leaders of the Appalachian Communities Health Emergency (ACHE), a campaign to stop mountaintop coal removal because of its impact on human health. On June 29, Kucinich, Rep. Louise Slaughter, and several others introduced the Appalachian Communities Health Emergency Act (H.R. 5959), a bill that would "place a moratorium on permitting for mountaintop removal coal mining until health studies are conducted by the Department of Health and Human Services."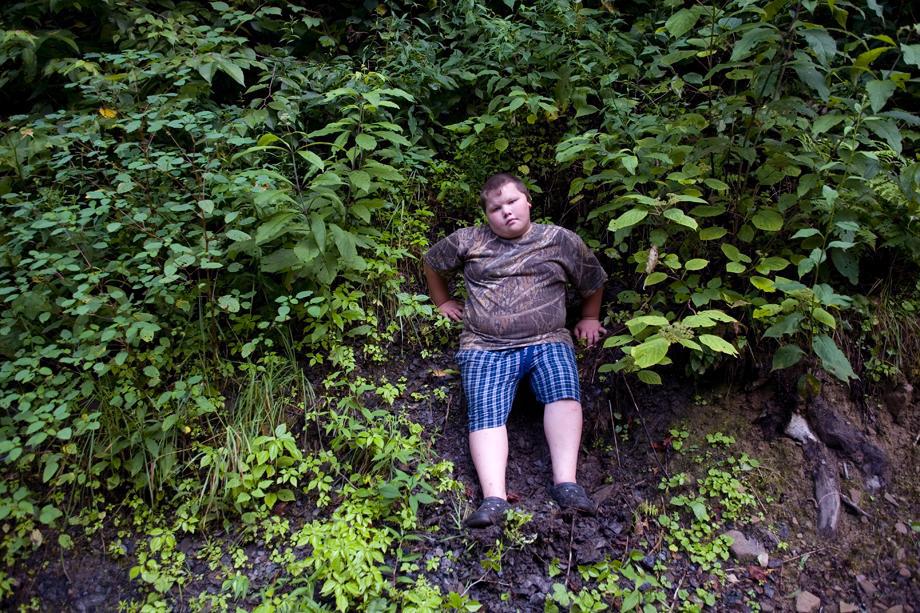 Roy Maynor Jr. of Buffalo Creek, W.Va., sits along the creek near his home. Early in the morning of Feb. 26, 1972, approximately 132 million gallons of liquid coal waste broke through a dam on Pittston Coal Company's facilities. A wave of coal sludge 30 feet high flooded 16 communities down Buffalo Creek Hollow. It killed 125 people and left 4,000 homeless.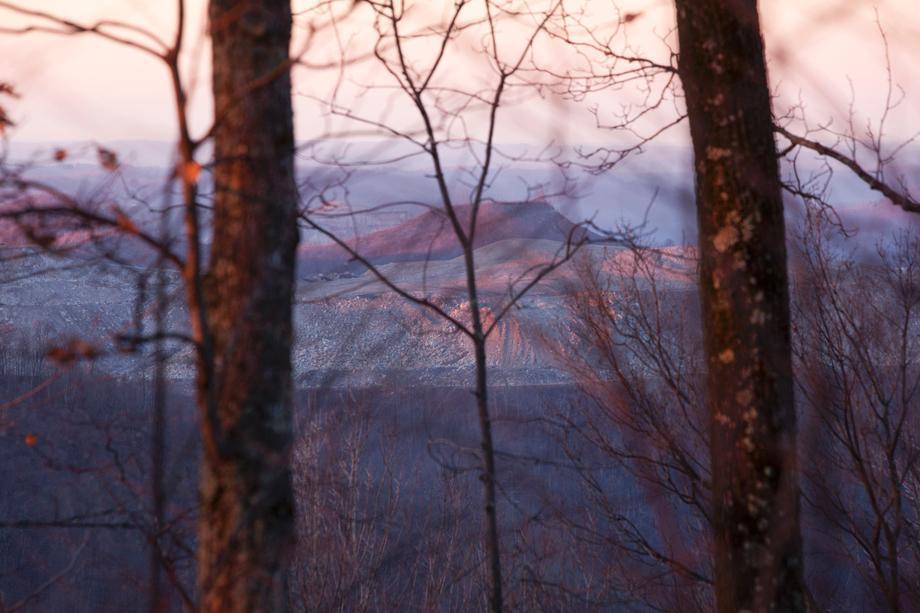 Sunset on Coal River Mountain near Hazy Creek in the Coal River Valley, W.Va. Mountaintop-removal coal mining has destroyed 500 mountains, buried thousands of miles of headwater streams, and wiped thousands of Appalachian communities off the map.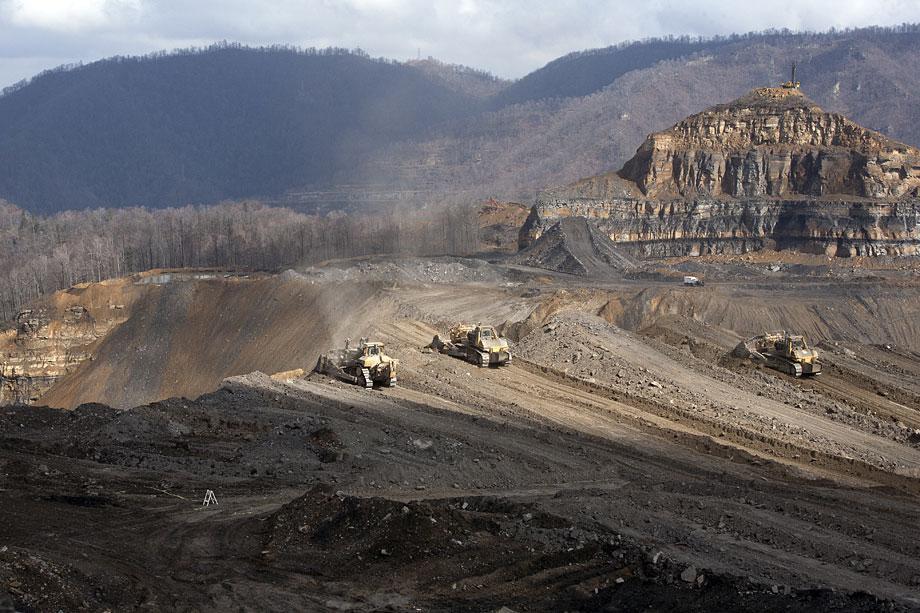 Mountaintop-removal and valley-fill coal mining at Massey Energy's Edwight site in Sundial, W.Va., on April 16, 2009. A drilling rig sits atop a dissected mountaintop stripped of trees and dirt. Massive bulldozers push earth and rock off a blasted-away mountain into the valleys below. The fill buries the headwater streams and serves as a toxic sieve of ground-up rock and dirt that will leech heavy metals into the ground water.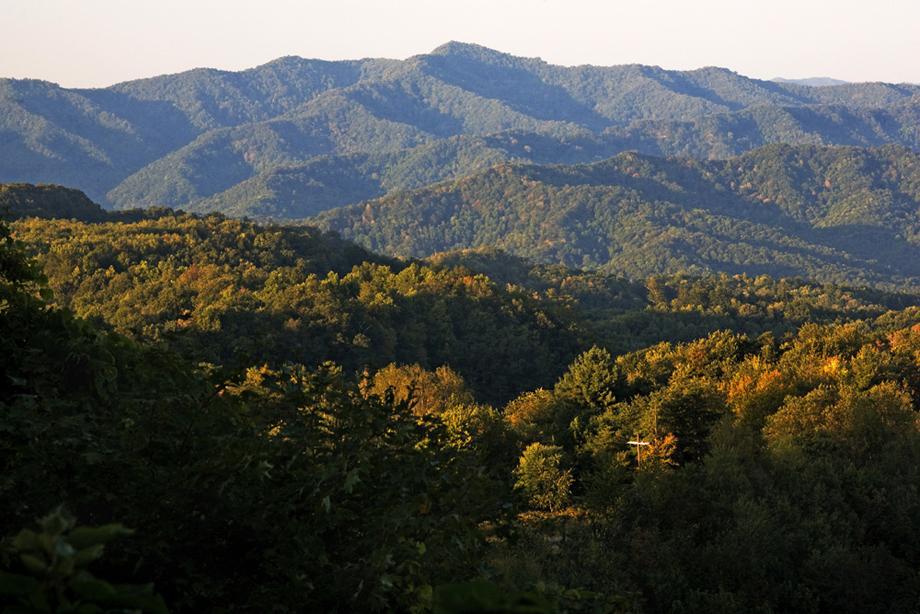 Coal River Mountain, W.Va. The Appalachians stretch from Maine to Alabama. Coal was first discovered in 1742 by John Peter Salley along the banks of the Coal River in Boone County, the location of the most intense mountaintop-removal mining today.
Read more on the legal case against mountaintop-removal mining.