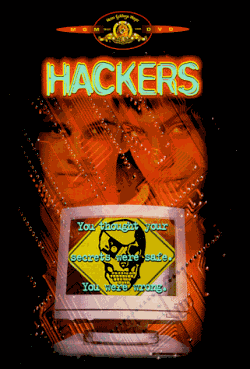 In the series "My Favorite Movie," Future Tense—a partnership of Arizona State University, the New America Foundation, and Slate that explores emerging technologies—invites notable thinkers, policymakers, and journalists to share a film that they feel can inform the discussion of science and technology. On Monday, Dec. 10, Microsoft researcher danah boyd will host a screening of Hackers at Washington, D.C.'s Landmark E Street Cinema at 555 11th St., at 6:30 p.m. danah will introduce the film, discuss its influence, and take questions as the credits roll.

If you would like to join us, RSVP to Futuretensedc@gmail.com with your name, email address, and any affiliation you'd like to share. You may RSVP for yourself and up to one guest, and please include your guest's name in your response. Seating is limited, so email now to get in on this rare opportunity to see Hackers in a theater.
Here's danah boyd's explanation for why she chose this film:
The 1995 film Hackers celebrates the geek culture that I knew as a teen, including the hacker and cyberpunk scenes. It naively highlights the way in which smart teens, armed with knowledge and skills, can out-maneuver corrupt and stupid adults, partly for justice and partly for the fun. And, as with all good young adult fiction modeled after superhero stories, the ostracized and disrespected social outcasts save the day.
Fast-forward 17 years and a new ethos of hacker culture is ever-present, shaped by many of the dynamics that are familiar to me and caricatured in this film. Unlike hackers of old, today's youth are hacking the attention economy, but they're still calling into question the powers that be. Embracing sites like 4chan and masks signaling Anonymous, today's youthful hackers are once again demonized and threatening to the status quo. This film serves as a basis for having a thoughtful conversation about the intersection of youth culture, hackers, and digital life.

---