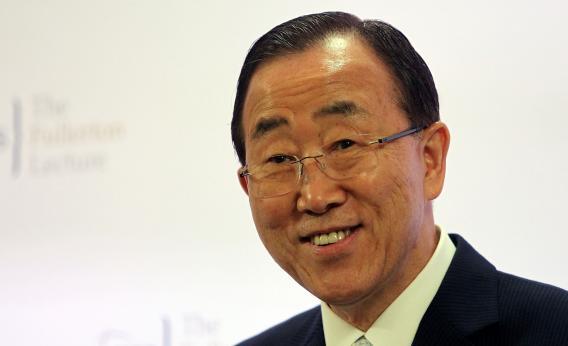 At last week's Planet Under Pressure conference in London, U.N. Secretary General Ban Ki-moon told the assembled, via video address, that he is moving forward on the High-level Panel on Global Sustainability's recommendation to name a chief scientific adviser or establish a scientific advisory panel. He explained:
Climate change, the financial crisis and food, water and energy insecurity threaten human well-being and civilization as we know it.
 
The scientific community can help us make sense of these complex and interconnected challenges, including by strengthening our understanding of "planetary boundaries" and "critical thresholds". …
But policy makers often fail to turn to scientists for advice, or discount it too easily owing to electoral or other political considerations.
But Ban doesn't expect scientists to hold all the answers, acknowledging that scientific evidence can be contradictory and that researchers "often work in silos, ignoring broader factors." (Elsewhere on Future Tense, Daniel Sarewitz and Konstantin Kakaes discuss some of the tensions between scientists and politicians.)

Nature's Natasha Gilbert notes, "The proposal is one idea among many aimed at strengthening the role of science in policymaking discussed at the conference. Scientists expressed concern that science will not feature strongly enough in discussions on global sustainable development at the earth summit in Rio de Janeiro in June."
Frankly, it's surprising that the U.N. has gone this long without a chief scientific adviser or panel of advisers.
Read more on Nature.
---