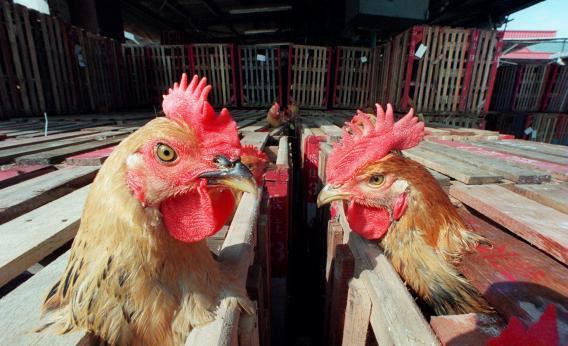 In December, the science community was in something of an uproar over controversial research into the transmission of avian flu, or A/H5N1, between mammals. Concerned that the results could be used to create a biological weapon or might accidentally spark a pandemic, the National Science Advisory Board for Biosecurity encouraged the authors of two studies to keep parts of their data inaccessible to the general public. The recommendation—which was not legal binding—spurred a contentious debate over "dual use" research that could enrich knowledge, but also could be dangerous.  
Now the advisory board has given new insight to its recommendations. In a commentary (PDF) published in Science magazine, the board declares that this is a watershed moment for the life sciences, as techniques become increasingly sophisticated and policy struggles to keep up. According to the board:
The life sciences have reached a crossroads. The direction we choose and the process by which we arrive at this decision must be undertaken as a community and not relegated to small segments of government, the scientific community, or society. Physicists faced a similar situation in the 1940s with nuclear weapons research, and it is inevitable that other scientific disciplines will also do so.
The board draws a further parallel to the 1970s, when research into recombinant DNA technologies hit prime time.
Read more on Science.
---