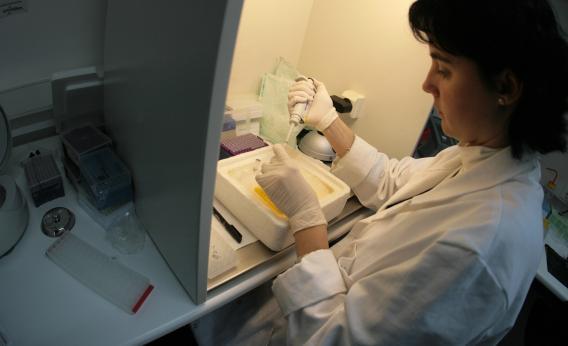 An essay in PLoS Medicine argues that genetic databases are suffering from racial imbalances: Those that are used for biomedical research, and by commercial companies like 23andme that interpret people's DNA, over represent individuals of European ancestry. Meanwhile, forensic databases that collect the genetic information of criminals over represent African-Americans and Latinos.
"These types of digital divides risk exacerbating legacies of inequality in biomedical research and policing," authors Peter A. Chow-White and Troy Duster write. Biomedical research generated by such genomic data could be complicated; African-Americans, for instance, respond differently to some hypertensive medications. The forensic ramifications are alarming because genetic databases may someday include the information of anyone arrested for a crime, not just convicted; and, as Chow-White and Duster note, African-American and Latino neighborhoods are often targeted by law enforcement for more intensive operations. "Forensic DNA databases are growing to mirror racial disparities in arrest practices and incarceration rates," they say. Wired takes that statement to the next step: "Because samples are stored and compared against DNA collected at future crime scenes, police will be more likely to pursue crimes committed by members of overrepresented groups, while underrepresented groups can more easily evade detection."
Via Wired. Read more on PLoS Medicine.
---