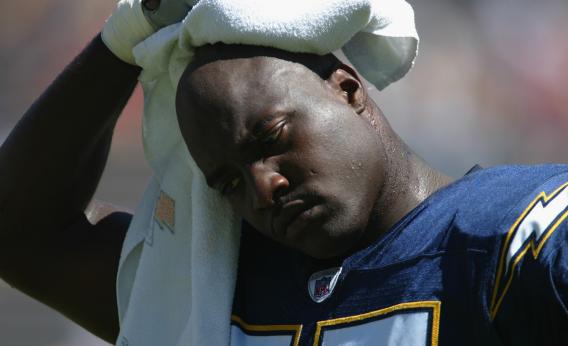 Sports fans love their stats. Soon, they might have some new numbers to bandy about: vital signs. Technology Review's Emily Singer explores the possibility of integrating sensors into uniforms to monitor athletes' heart rate, lung capacity, and more in real time. The technology is already being used by pro and college teams; at February's NFL combine, would-be football players' initial acceleration in the 40-yard dash was tracked by sensor-equipped shirts. The data also could change the way fans watch their favorite sports. "[D]evice makers and the sports industry seem most excited about the prospects for entertainment. They are already working on ways to display the data during games, in stadiums and on television, giving fans unprecedented insight into players," writes Singer.
One problem: "[T]he technology is new enough that scientists and coaches are still figuring out how to use the data." What do a good athlete's vital signs look like? Should a coach change strategy based on his QB's heart rate? But as we all know from armchair quarterbacking, lots of sports fans will think they understand the data better than the pros—and they won't be shy about it.
Read more on Technology Review.
---