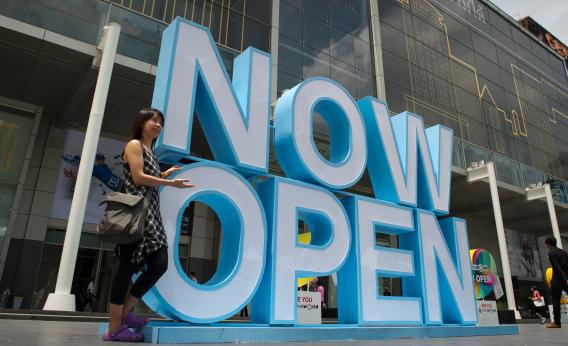 Today Slate is launching the aggregation blog for Future Tense, a joint project of Slate, the New America Foundation, and Arizona State University. Future Tense, which we like to think of as "the citizen's guide to the future," explores how emerging technologies are shaping—and will shape—society and public policy. What will nanotech, biotech, robotics, and more mean for you in the next decade? What are the ethical puzzles and policy hurdles we'll have to grapple with?
On the Future Tense blog, we'll be collecting the day's most interesting news, opinion, and video. Instead of just looking at cool consumer technology, recent science press releases, and experiments that may never make it out of the lab, though, we'll be focusing on the stories that highlight the big questions raised by game-changing innovations.
Got an idea, a question, or a comment? E-mail me at torie.bosch@slate.com, or leave it in the comments. You can also follow Future Tense on Twitter on @FutureTenseNow.
---