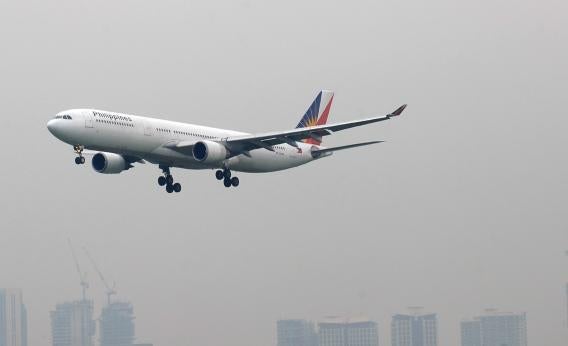 Well, the space shuttle program has been a bust, and travel between stars is still a gleam in the aerospace industry's eye. But NASA has one project in development that, if it works, will bring joy to everyone whose delicate ears can't stand the roar of an airplane's engine. Oh: This project might make air travel more environmentally friendly, too.
On SmartPlanet, Rachel King writes, "NASA's Aeronautics division has been working to knock out two of the biggest problems with airplanes today: noise and carbon emissions." Quiet, more environmentally-friendly planes will not only be welcome news to travelers; they will also allow the aviation industry to expand by removing barriers to entry in communities. The project may change the standard shape of a plane: In a presentation, King writes, NASA showed a hypothetical "slim jet taking with three large, rear propellers on top of a flattened, triangular fuselage."

Now we come back down to earth: Those slim, quiet, carbon-free jets won't be at your neighborhood airport any time soon. "NASA and partners, including Lockheed Martin and Boeing, will have some results that will 'essentially confirms we're on the right track' within the next three to six months."
Read more on SmartPlanet.
---