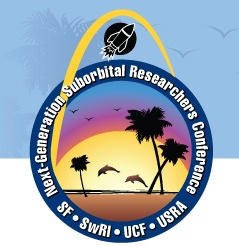 Are you a geek for space like I am? And by that, I mean interested in the actual nitty-gritty, talking about rockets and physics and research and what to actually do on a sub-orbital flight?
Then you might want to attend the 2011 Next-Generation Suborbital Researchers Conference, which will be held from February 28 - March 2, 2011 in Orlando. This is a serious, professional meeting with people who want to do scientific research on board suborbital rockets. I attended last year's conference in Boulder and it was a fascinating look into a new field of research. Two of the organizers are my buddies Dan Durda and Alan Stern. Both are training to be astronauts, both have extensive flight experience, and both are top-notch astronomers and scientists. A lot of private and government space agencies have representatives that attended last year's meeting, so this one will no doubt be a very interesting event as well.
Deadline for abstract submissions for talks is November 23 – Tuesday, so hurry! – although general registration runs through February.
---