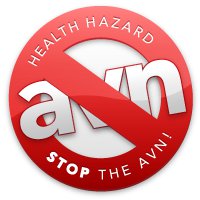 The Australian Vaccination Network, an antivax organization fronted by Meryl Dorey, has long been an antiscience group devoted to spreading any kind of nonsensical rhetoric they can. The good news? Now they're being called out on it.
As The Sceptic's Book of Poo-Poo extensively documents, the media used to be pretty easy on the AVN, but now are routinely pointing out that they are antivax, and one has even highlighted some of Dorey's outrageous and fallacious claims. This all comes on the heels of the New South Wales Health Care Complaints Commission concluding that the AVN is in fact and in deed antivax, and needs to have disclaimers on their site – a finding Dorey has ignored.
The AVN has been the loudest of the antivaxxers in Australia, a country that has seen a rise in many preventable diseases, including pertussis, which has claimed the lives of several infants. This is not a free speech issue, and this is not an issue where two sides need equal and balanced discussion. In this case, the AVN and Meryl Dorey are wrong, wrong, wrong, and what they are preaching is dangerous and, in fact, can be deadly. As I have said many times, vaccines are one of the greatest medical triumphs in history, saving literally hundreds of millions of lives.
The antivaxxers, on the other hand, only have spin, distortion, and scare tactics… which, sadly, can be effective with people. I am very glad the media have finally figured out Dorey, and are vocal about it.
Now if we can just get them to do the same with Jenny McCarthy, Jim Carrey, Kevin Trudeau, Andrew Wakefield, purveyors of homeopathy…
And remember: it's not just Australia, and this isn't happening to poorly educated people in rural areas. Whooping cough is making a comeback in Marin County, California, home of some of the wealthiest and best-educated people in the country. These diseases are coming back because vaccine rates are low. Go to your doctor and get the real info, and if they recommend getting vaccinated, do it.
Tip o' the syringe to my brother Sid for the link to the MSNBC video.
Related posts:
- Australian skeptics jeer Meryl Dorey
- Major step against antivaxxers in Australia
- The AVN is reaping what they sowed
- Australian skeptics strike back against antivaxxers