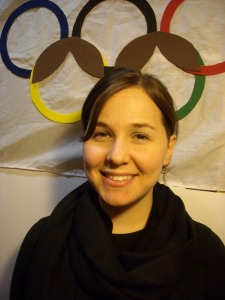 My niece, Lindsey, is weird.
Shocker, I know, given her DNA. But there you go. And to prove my point, here's what she's doing: she's growing a mustache, kinda, for charity. She works for a group called 826, which promotes reading and writing for local kids. Lindsey's in Boston, and for the month of February she's somehow going to increase her lip warmer to help get money for the program. You can read more about this program on the 826 main site, at Boston.com, and the Boston Phoenix.
So yes, I'm using my great and terrible powers of blogging to help a family member. But y'see, I already have a mustache. This is all I can do. My logic is infallible. And, of course, I'm all about promoting the hirsute of happiness.
---