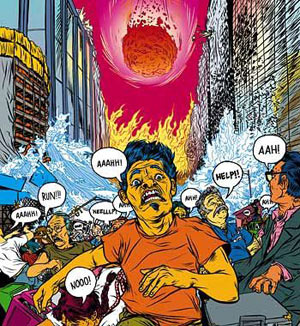 I did an interview with journalist Brian Truitt for USA Weekend, the supplement magazine of USA Today, about my book Death from the Skies! The article is now online, and basically gives you your odds of being killed in various nasty ways by astronomical overload. I haven't seen the print version yet, but the paper is sending me one, so I'll find out if the online version is any different.
And if you don't have the book yet, what's wrong with you? You wanna live forever?
That's a rhetorical question. If you read the last chapter of Death!, trust me, immortality will lose a lot of its appeal.
---