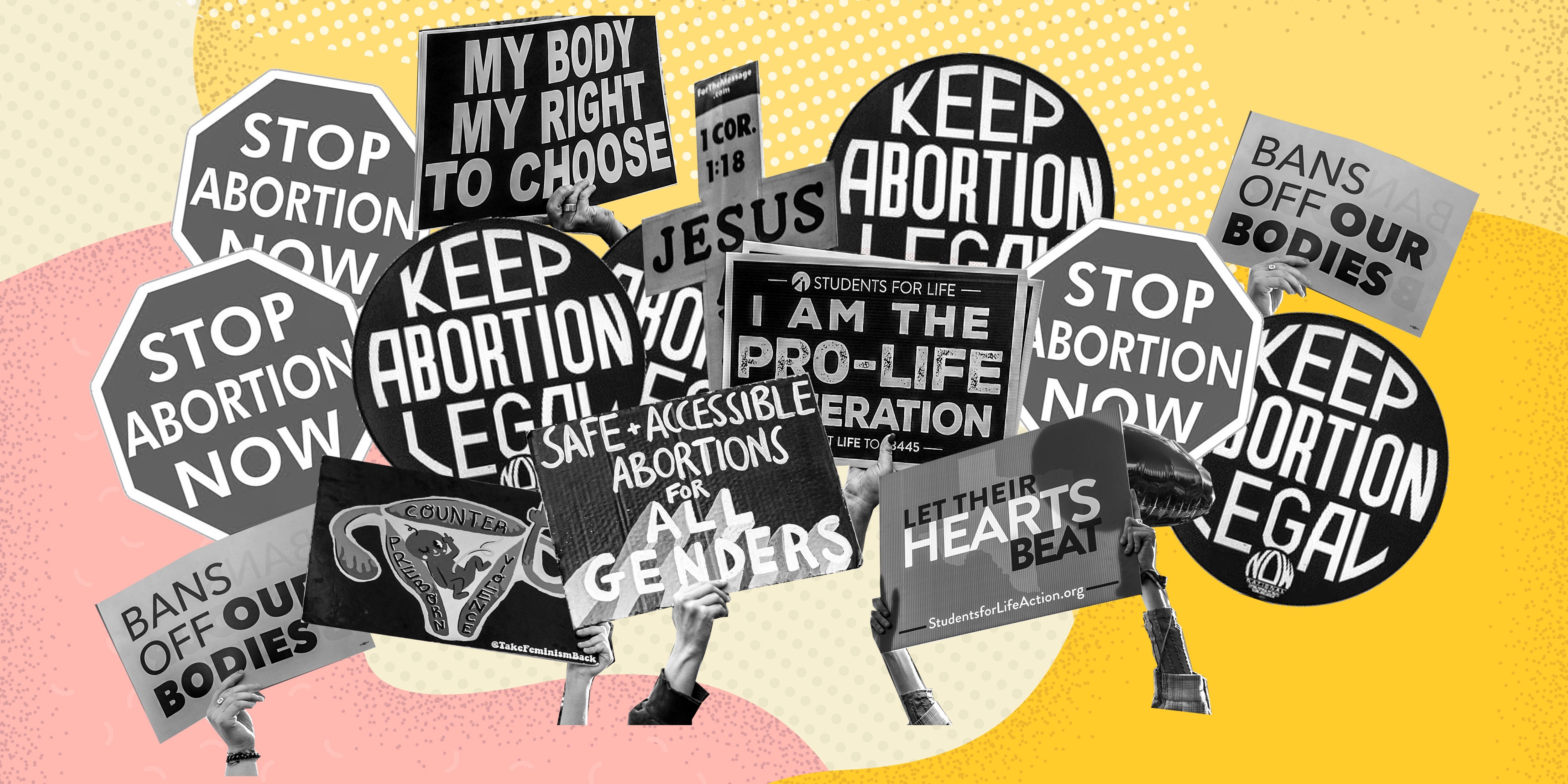 The State of Abortion Rights
The Supreme Court has overturned Roe v. Wade, abolishing a constitutional right to abortion that has existed for nearly half a century. The 6–3 decision in Dobbs v. Jackson Women's Health Organization paves the way for total or near-total abortion bans in half the states. As we wait to see what comes next, we've pulled together Slate's best reporting on Roe and its untimely end.
Photo illustration by Slate. Photos by Kena Betancur/AFP via Getty Images, Drew Angerer/Getty Images, Kevin Dietsch/Getty Images, and Getty Images Plus.