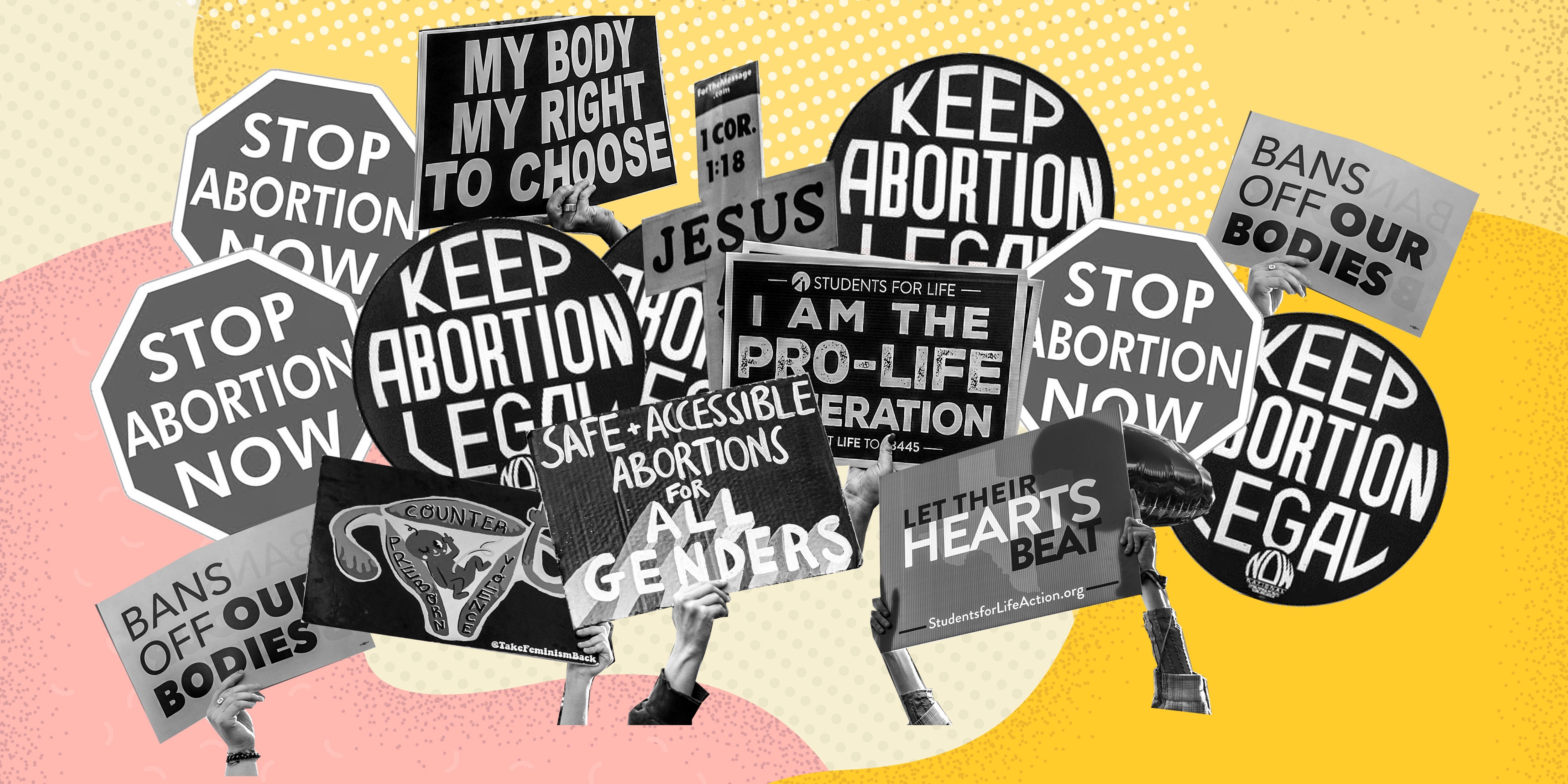 The State of Abortion Rights
The most important battle over reproductive freedom in nearly 30 years has finally come to the Supreme Court. Last December, the justices heard arguments in Dobbs v. Jackson Women's Health Organization, a challenge to Mississippi's 15-week abortion ban. The case is a direct challenge to Roe v. Wade, and a leaked opinion suggests the conservative majority is poised to overturn it. While we wait for a final ruling, which may come as early as June, we've pulled together Slate's best reporting on Roe and its likely end.
Photo illustration by Slate. Photos by Kena Betancur/AFP via Getty Images, Drew Angerer/Getty Images, Kevin Dietsch/Getty Images, and Getty Images Plus.