We like wine. You like wine. And we want to tell you about some great wines. But more than that, we want to tell you about the individuals crafting those wines. They're down to earth, quirky, funny, serious, dedicated, and charming. And they all have their stories.
Interesting wines. Fascinating people. Meet the winemakers who make wines as unique as they are. Hidden gems from all over the world.
Best of all, you can get three impossible-to-find wines from these iconic winemakers delivered right to your door when you join The Slate Wine Club. So welcome to the first season of The Slate Wine Club podcast, and please order the wines to enjoy yourself.
$109 Per 3-pack | Max Order Two 3-Packs
Understanding these stories will help you appreciate the wine and the lifelong dedication to craftsmanship associated with producing it, transporting you to amazing places around the globe
In the inaugural season of The Slate Wine Club, Slate Money's Felix Salmon speaks with Alex MacGregor in Mendocino County, who's making "sophisticated peasant wine";  with Eva Reh in Burgundy, France about "the best wine in the galaxy"; and with Piero Mastroberardino, a 10th generation Italian winemaker who's harnessing the volcanic soil of Mt. Vesuvius.
For more info on each of these amazing and unique wines & winemakers, keep reading!
And for intriguing interviews with the winemakers themselves, check out Season 1 of the
The Slate Wine Club podcast featuring Slate Money's Felix Salmon.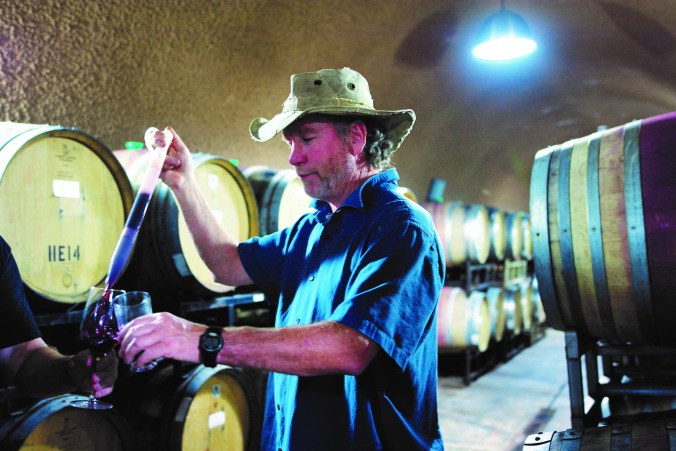 Episode 1: Alex MacGregor of Saracina

Alex is a "winemaker's winemaker." He's who winemakers call when they want to try something new or not in vogue - like radical field blends.

When John Fetzer sold his wine empire, he kept a small vineyard with sentimental value. He knew the right winemaker could make world class wine from the nearly 100-year-old vines. John took a chance on a young Canadian winemaker with Scottish heritage
… and the rest is legend.
2018 Old Soul

Winery: Saracina, Mendocino County

The Wine: Mendocino, 43% Zinfandel, 31% Malbec, 26% Petite Sirah, aged 18 months in neutral American oak

About: This distinct 2018 scored 91 points from Wine Enthusiast!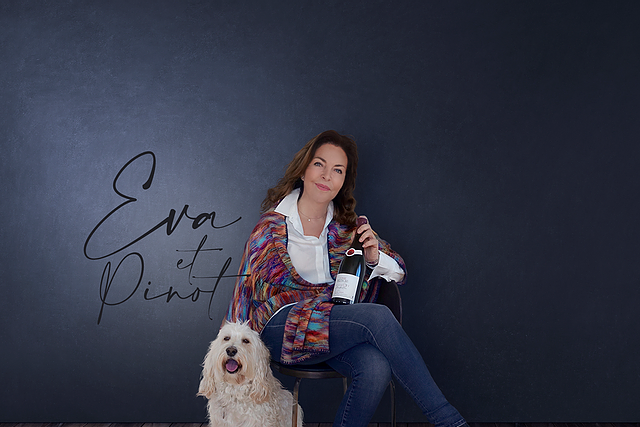 Episode 2: Eva Reh of Domaine Bertagna

Eva is a 5th generation winemaker, originally from the Mosel in Germany.

However, she will tell you that the key to her success as a woman AND a foreigner in Burgundy (famously frosty to both) is Pinot, her 9-year-old Labradoodle who tastes the grapes every vintage and whose appetite is the best indication of ripeness.
2017 & 2018 Bertagna Hautes Côtes de Nuits Blanc

Winery: Domaine Bertagna, Burgundy

The Wine: 100% Chardonnay, just a few hundred cases made

About: Aged 60% in three year old French oak barrels and 40% in steel tanks for 10-12 months.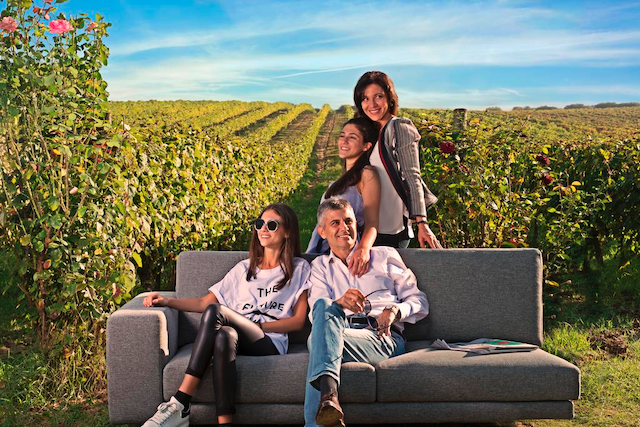 Episode 3: Piero Mastroberardino of Campania

Piero is a true renaissance man - an economics professor, a published poet, and his paintings hang in galleries on three continents.

He also led an archaeological survey of the wine bars of Pompeii, and through DNA testing of ash-preserved grape seeds and rootstocks - and the writings of Pliny the Elder - was able to recreate 1,000 year old vineyards and even make the wine as it was
then. (spoiler alert: it was terrible)
2016 Radici Taurasi DOCG

Winery: Mastroberardino, Taurasi, Campania

The Wine: 100% Aglianico, 100% estate, 96 points from James Suckling

About: Mastroberardino can trace its lineage and expertise back hundreds of years. And, its Radici Taurasi has an aging potential of 50 years or more
Once you receive your wines, you'll be able to enjoy them while listening to Slate Money host Felix Salmon interview the talented winemaker who crafted them. Check out The Slate Wine Club wherever you listen to podcasts, and sign up for the club below.
$109 Per 3-pack | Max Order Two 3-Packs
Must be 21 or older to participate. | The Slate Wine Club is a distinct entity from Slate LLC | Click here for privacy policy | Click here for T&Cs
This paid content was created by The Slate Wine Club. No members of Slate's editorial team were involved (or harmed) during production.