Slate Day In NYC
Extravaganza with live music, trivia, and amazing interviews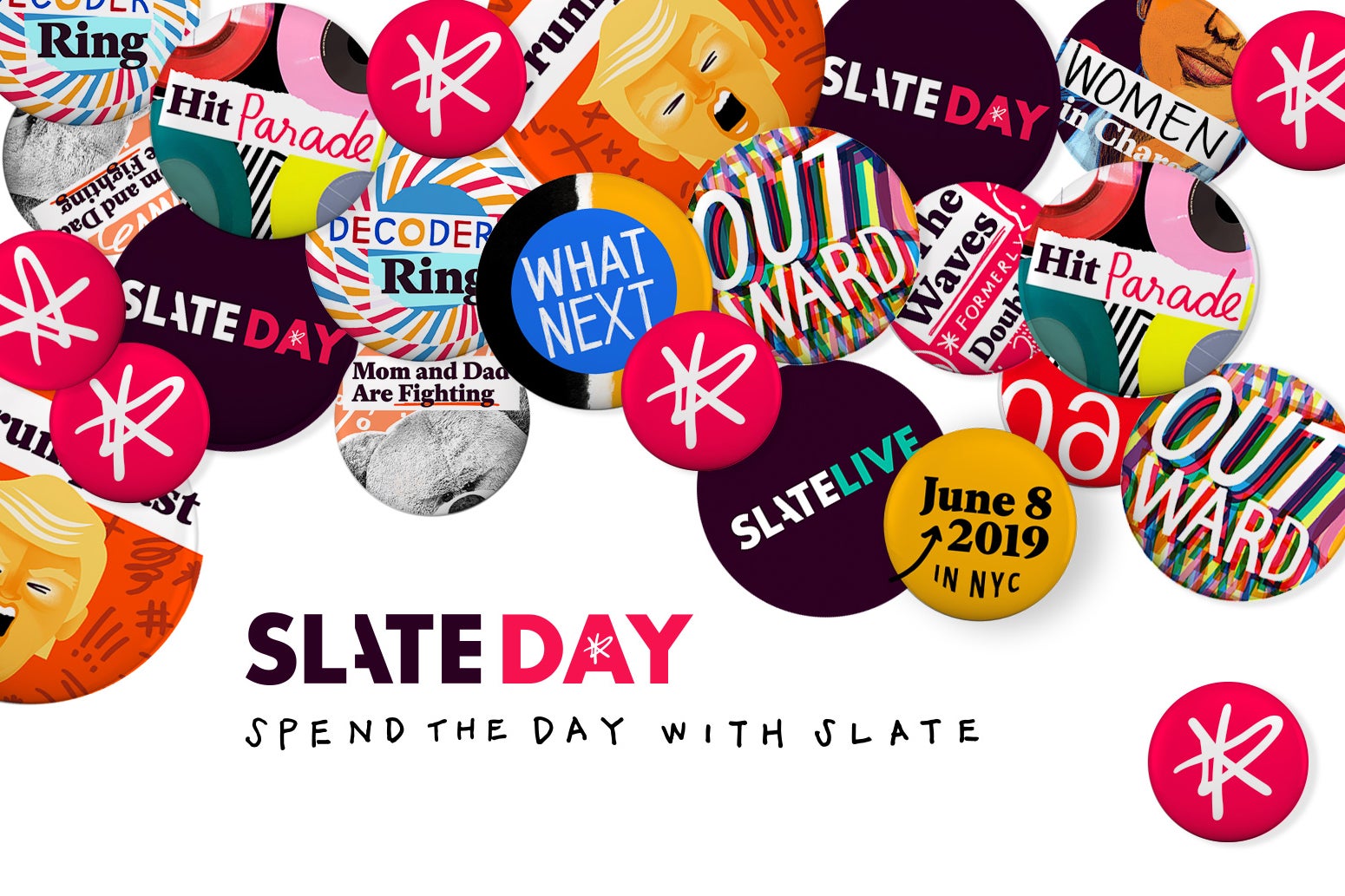 You like Slate. We like you. Let's spend the day together! On June 8th, Slate Magazine will hold the first-ever Slate Day in NYC: a day of live podcasts, energetic conversations, and fun experiences with our biggest personalities and special guests including First Lady of New York City Chirlane McCray, television personality Miz Cracker, comedian and actress Aparna Nancherla, investigative reporter for The New York Times Magazine Nikole Hannah-Jones, Emmy-award winning writer and comedian Wyatt Cenac, a performance by Yo La Tengo, and many more. We'll be in the Chelsea Market Passage on the High Line and in the SVA Theatre in Chelsea. Come for the whole day with the all-access pass or just grab tickets for your favorite show. Either way, we can't wait to see you at Slate Day.
Start the day at our special brunch show with the hosts from Outward and the Waves. Put your pop culture knowledge to the test by joining a trivia team featuring Slate's culture writers and editors. Go behind the scenes of art with Studio 360, politics with Trumpcast, and culture with Decoder Ring. Bring your kids to the first ever Mom and Dad Are Fighting play date to enjoy some organized chaos with the hosts. See Emily Bazelon and David Plotz of the Political Gabfest on the latest political news.
#SlateDay2019
SCHEDULE
VENUE 1: ON THE HIGH LINE AT 16TH STREET AND 10TH AVE
10:00 a.m. The Waves - Outward Brunch With a Performance by Miz Cracker and Interview with Chirlane McCray
12:00 p.m. Studio 360 With Kurt Andersen Interviews Comedian Aasif Mandvi and Performances by Yo La Tengo and Friends Who Folk
2:00 p.m. Pop Culture Trivia Challenge With Nicole Cliffe, Dan Kois, Inkoo Kang, Shasha Léonard, Chris Molanphy, Dana Stevens, and more!
4:00 p.m. Mom and Dad Are Fighting Play Date With performance by Chris "Shockwave" Sullivan and Andrew "Jelly D" Bancroft of Freestyle Love Supreme and interactive trivia and comedy with talent from Pinna's hit podcast Don't Break the Rules.
6:00 p.m. Culture Gabfest Live
8:00 p.m. Close the day with the Hit Parade Dance Party! Food and Drinks Included
VENUE 2: SVA THEATRE
10:30 a.m. What Next Live: Mary Harris Interviews Wyatt Cenac, Mimi Rocah, and Jumaane Williams
12:30 p.m. Joel Anderson, host of Slow Burn, and Aymann Ismail, host of Man Up, in conversation about their work
2:00 p.m. Political Gabfest Live With Guest Nikole Hannah-Jones
4:00 p.m. Decoder Ring
5:30 p.m. Mike Pesca Talks the Art of Podcasting with Adam Davidson and Manoush Zomorodi
7:00 p.m. Trumpcast with Virginia Heffernan, Aparna Nancherla, and Vicky Ward
Date: June 8, 2019 10:00 AM EDT
Location: The High Line and SVA Theatre in NYC
Tickets: $30 - $265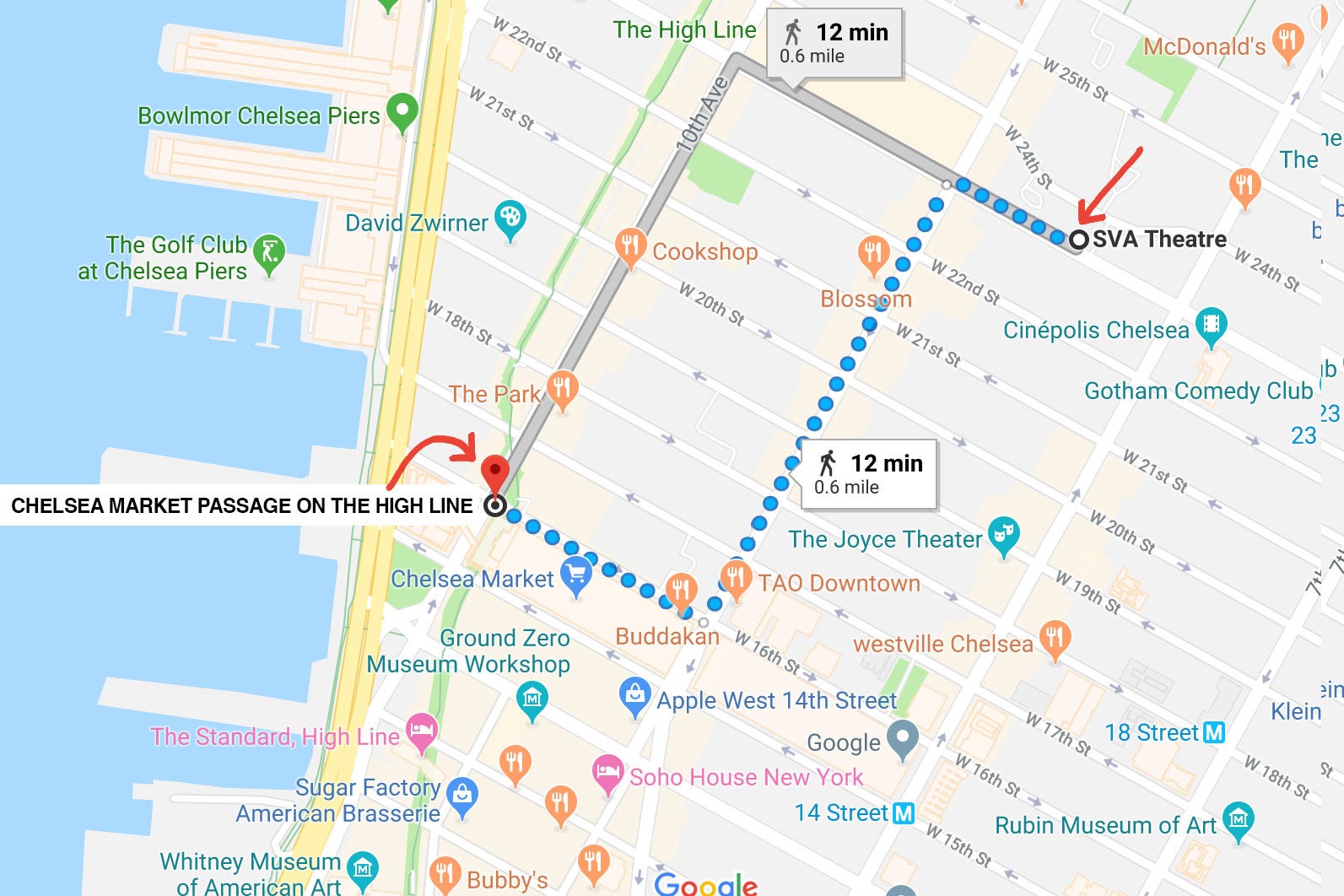 If you are a Slate Plus member, you will receive 30 percent off your All Access Pass and tickets to the shows. Find your individual discount code at the bottom of the member welcome page.
If you'd like to become a Slate Plus member, click here.