Political Gabfest Live in Washington D.C.
Join Emily, John, and David for a live taping of their signature discussion, banter, and bickers.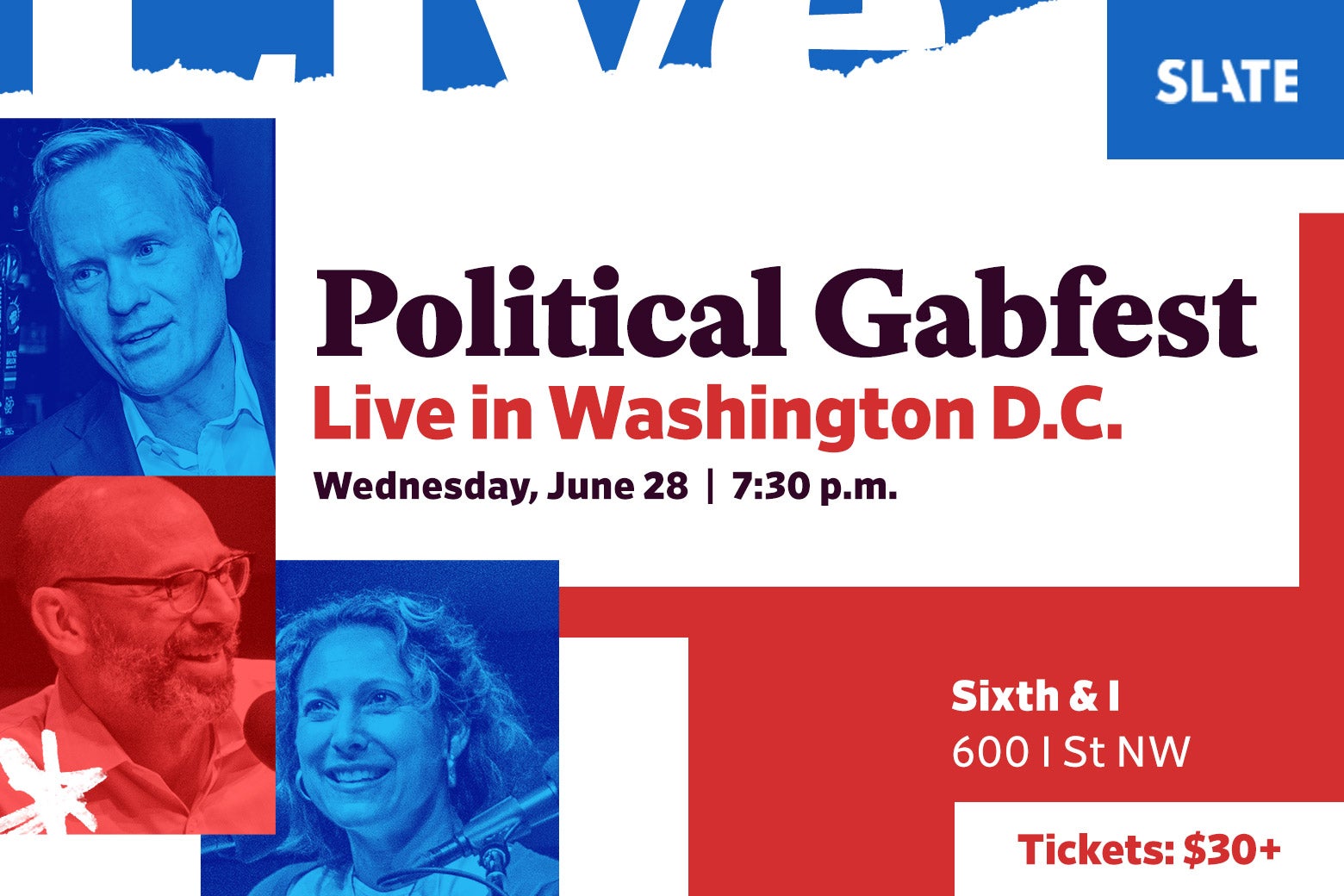 Date: June 28, 2023 7:30 PM EDT
Location: 600 NW Washington Street
Tickets: $30+
The Political Gabfest is heading back to D.C. for a live Gabfest taping at Sixth & i.
Join Emily Bazelon of The New York Times Magazine, John Dickerson of CBS News, and David Plotz of City Cast for their signature discussion, debate, and banter as they wrestle with the most important political, legal and cultural questions of our age. Stephen Colbert has described the Gabfest as a conversation among four smart friends, where YOU are the fourth. Come join the conversation in person!

For a very limited number of fans, we will also host a pre-show cocktail hour from 6:00 p.m. to 7:00 p.m. Those who purchase the ticket package will receive a complimentary drink with the hosts at a private gathering beforehand. For fans who are unable to make it to Washington, there's also an option to join the gathering virtually.
Slate Plus member? You receive a significant discount off your purchase. Use the discount code found on the Events page in your account. If you'd like to become a Slate Plus member, click here.