New York Icons: The Bell Jar and Siembra
What Sylvia Plath's The Bell Jar and the landmark salsa album Siembra owe to New York City.
Listen longer
Slate Plus members get ad-free versions of all Slate podcasts, plus extra segments, bonus episodes, and more. Try it today for just $1.
Join
Listen & Subscribe
Get Your Slate Plus Podcast
If you can't access your feeds, please contact customer support.
Listen on your computer:
Apple Podcasts will only work on MacOS operating systems since Catalina. We do not support Spotify or Android apps on desktop at this time.
Listen on your device:RECOMMENDED
These links will only work if you're on the device you listen to podcasts on. We do not support Spotify or Stitcher at this time.
Episode Notes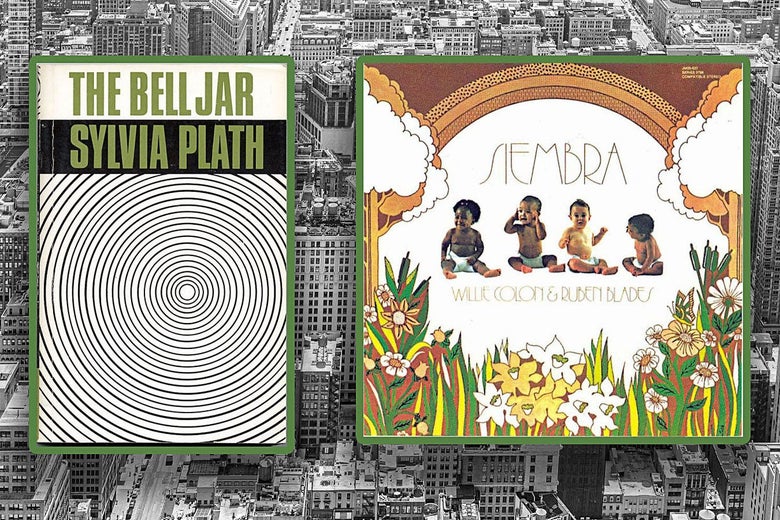 Studio 360's American Icon series has explored dozens of influential works of art and entertainment that have shaped who we are as Americans. Now we turn to our hometown of New York for a new batch of Icons stories about works of art that were born in the city and impacted the lives of people everywhere. This hour: the 1963 book The Bell Jar by Sylvia Plath, and the 1978 salsa album Siembra by Rubén Blades and Willie Colón.
---