Touring Edgar Allan Poe's Baltimore With Laura Lippman
The acclaimed mystery writer tells Kurt about her fascination with Poe, and why Baltimore is a "good noir town."
Listen longer
Slate Plus members get ad-free versions of all Slate podcasts, plus extra segments, bonus episodes, and more. Try it today for just $1.
Join
Listen & Subscribe
Get Your Slate Plus Podcast
If you can't access your feeds, please contact customer support.
Listen on your computer:
Apple Podcasts will only work on MacOS operating systems since Catalina. We do not support Spotify or Android apps on desktop at this time.
Listen on your device:RECOMMENDED
These links will only work if you're on the device you listen to podcasts on. We do not support Spotify or Stitcher at this time.
Episode Notes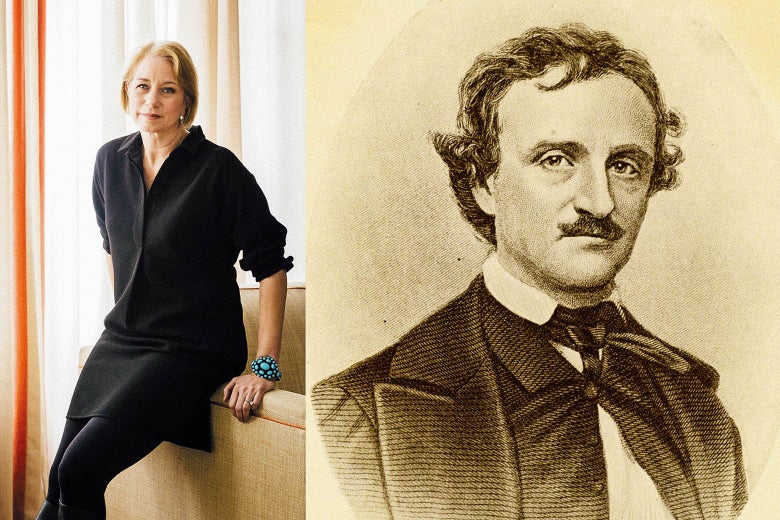 Laura Lippman is an Edgar Award–winning author of detective fiction, most famously for the Tess Monaghan series. And this summer, she has a new book on the New York Times Best Sellers list called Lady in the Lake.
Kurt Andersen recently visited Baltimore to talk to her for another story we're working on: an American Icons hour about the tales of Edgar Allan Poe. Poe is best known for his Gothic tales and poems, but he also wrote what are considered by many to be the first detective stories. As a mystery writer and lifelong Baltimore resident, Laura gave us her take on Poe's legacy and the genre he helped create.
To hear more from Laura—and Bill Hader and Roger Corman and R.L. Stine—look out for our American Icons hour on the tales of Edgar Allen Poe this fall.
This podcast was produced by Studio 360's Tommy Bazarian and Matt Frassica.
Studio 360 plugs:
Please remember to like us on our Facebook page and Twitter. Send your emails to incoming@studio360.org.
---