It's more fun via email (promise). This article first appeared in our Slatest evening newsletter, which seeks to surface the best pieces published across Slate's digital and audio journalism. We publish it there to help you cut to the chase at the end of each day. To get it in your inbox, along with more of the best work we published that day, sign up below.
Vivek Ramaswamy wants you to believe he's the next Donald Trump in the making—another brash businessman outsider to politics who's taken up the mantle of "America First," but who also provides a younger, slicker alternative to the original.
And though his poll numbers aren't that big, Ramaswamy is defying expectations so far—he's currently in third place, behind DeSantis if he were to enter the race (what's goin' on, Ron?).
But scratch the surface, and there are some contradictions to Ramaswamy's image as an anti-woke crusader. What exactly is his deal? Nitish Pahwa digs in and tells you everything you need to know.
(Wait, who else is actually running for president, again? It's a bit of a motley crew. Shirin Ali has you covered with a recap.)
Plus: In case you missed it, Jim Newell cautions that Dems should maybe check their excitement about the prospect of Trump being the GOP nominee.
And What Next asks: Is the media ready for Trump's return? Or are we about to see a whole bunch of bad journalism?
Election flashbacks, anyone?

Last night's episode of Succession brought its characters to a new kind of breaking point, where they may finally have to face the consequences of their actions, Sam Adams writes—and the way it plays off of the events of the 2020 election is truly chilling.

Plus: Help! Someone wrote in to Prudie for advice, but Karl from Succession answered instead.

And Richard L. Hasen explains what the courts would do if the scenario from this episode played out in real life.
What E. Jean won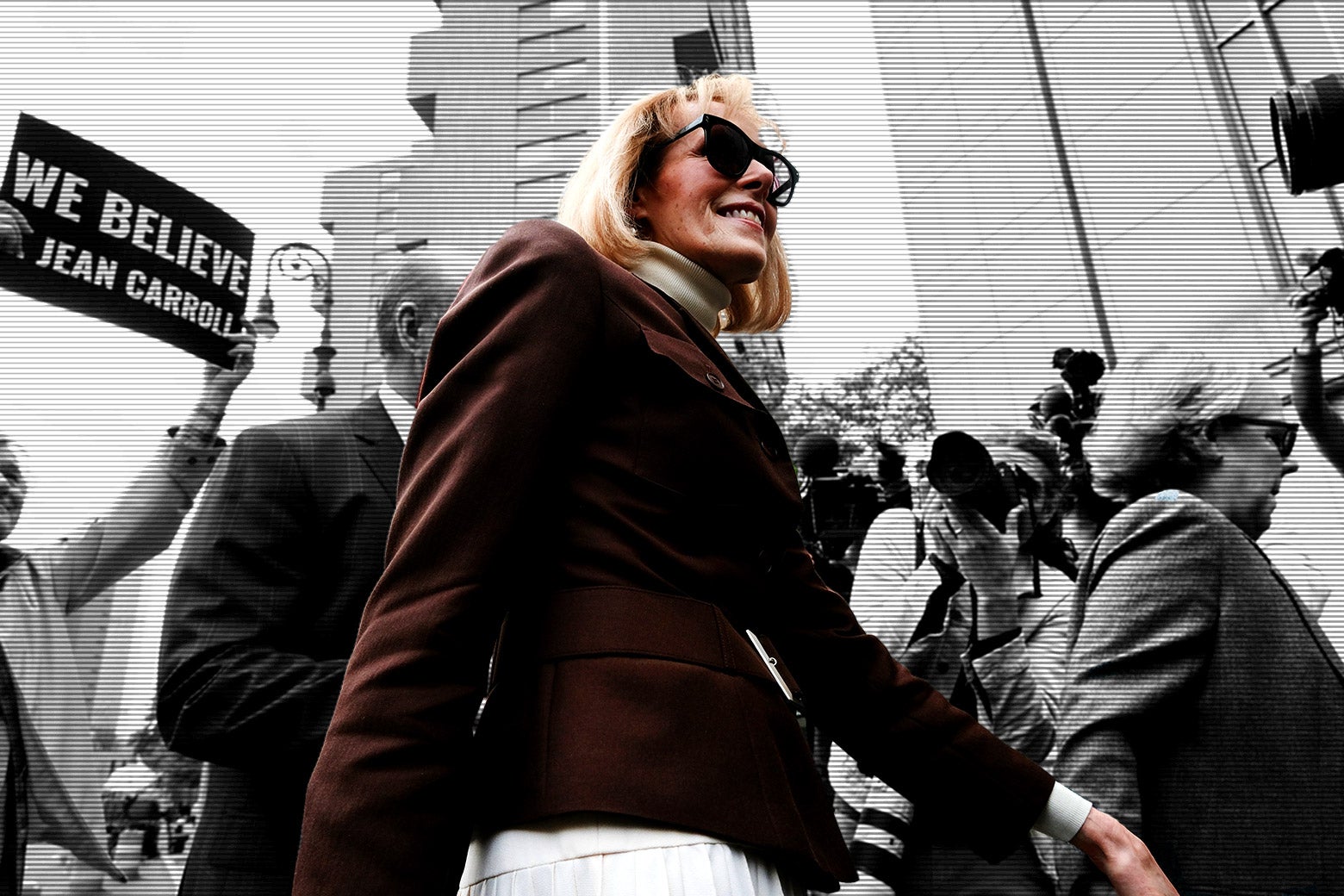 Now that the E. Jean Carroll trial has concluded, Christina Cauterucci reflects on the biggest lesson we can take away from it. It's satisfyingly simple.
Innocent until proven guilty

One of the most sacred premises in U.S. law may not ring true for most people: opinion surveys suggest that Americans don't think it's so, so bad for an innocent man to go to prison. Brandon Garrett and Gregory Mitchell explain what to make of that, and what it could mean for the criminal justice system.
Censured but not silenced

Montana House Rep. Zooey Zephyr may have been barred from the floor of the state legislature, but she's keeping her eye on the bigger issue: speaking out against the wave of anti-trans legislation in her state and across the country. She spoke with Shirin Ali about what it was like to be censured, and what she's focused on now.
"Oof," says the forest spirit
Players of the new Legend of Zelda game are discovering all kinds of ways to torture the Koroks, the cute forest spirits in the game.
"What is it about these little guys that makes Zelda players so eager to abuse them in nearly medieval fashion?" Dan Kois writes. "Maybe it's the funny noises they make when something happens to them."
He's rounded up the most creative torture methods into a comprehensive guide.
Today, Slate is…HANDLING AN ALMOST UNIMAGINABLY DIFFICULT QUERY*

*…just like Google's new A.I.-infused search engine, Alex Kantrowitz writes, which is about to deliver a big blow to the online news industry (and, well, it's been a rough year as it is).

On that cheerful note—thanks so much for reading! We'll see you tomorrow.
Trending Stories for May 15

A few more popular Slate stories you may have missed.