It's more fun via email (promise). This article first appeared in our Slatest evening newsletter, which seeks to surface the best pieces published across Slate's digital and audio journalism. We publish it there to help you cut to the chase at the end of each day. To get it in your inbox, along with more of the best work we published that day, sign up below.
Our week of scrutinizing the Supreme Court continues! Today we're focusing on how to fix things.
The justices are sure to hand down another scorching set of decisions next month. Jay Willis recommends a few easy ways journalists could change their approach to get at what's really going on.
There's also a clear model for how the court could solve its ethics problem, Norm Ornstein writes—something that would resolve this once and for all.
And Steve Vladeck reflects on what he realized after Justice Alito attacked him for critiquing the shadow docket.
Let them eat crow

Billionaire GOP donor Harlan Crow's legal team has declared that he gets to say what the law is, not Congress. Mark Joseph Stern dissects their argument for why Congress has no power to investigate Justice Clarence Thomas for ethics violations.
Uvalde, a year later

One year ago today, a gunman killed 19 children and two teachers at Robb Elementary School while police delayed outside for 77 minutes before entering the classroom.

Earlier this year, Mary Harris spoke with the father of one of the students who was killed:

"What I realized early on was that everybody was passing the buck. Nobody wanted to take responsibility for their part. The school blamed it on the cops, and the city blamed it on the school and DPS. Everybody's pointing fingers when there were failures on every front, from the school to the officers that responded to our state laws to our federal laws. It was a catastrophic failure all over. And I just realized that nobody was going to take accountability. And the only time that the school made changes was after we did this 10-day sit out."

—Brett Cross on the lack of change after the shooting, and what it's like to be forced to the center of the fight for gun safety in this country.

Plus: School police don't stop shootings. So what are they for? Roxanna Asgarian examines America's fundamental misconception about the role of police in keeping students safe.
Great Scott!

Why is Tim Scott running for president? And why is Trump so thrilled about it? From both candidates' perspectives, there are more than a few possible good outcomes, Jim Newell explains.
Queen of Rock 'n' Roll
"When artists who have made a profound impact on our lives die, the first thing that follows the initial grief and the rush to share the news is the decision of how to commemorate them: which album to put on, which movie to watch, which cherished passage to reread. In Turner's case, the answer is easy. Go home tonight and put on Tina. It's what she wanted you to do."
—Sam Adams on how Tina Turner wanted to be remembered.
Meatball Rob

Trump has a bunch of names for the governor of Florida. We can now add "Rob DeSantis" to the list. Ben Mathis-Lilley looks at what Trump's reaction to DeSantis' official entry into the presidential race might say about his weaknesses as a candidate.

And was DeSantis' move to bring Elon Musk into his campaign launch a stroke of genius, or a foolish blunder? Let's discuss.
Whither Jeopardy

The ambient joy of America's nightly game show is slowly giving way to a Marvel-brained empire, Luke Winkie writes. He tries to make sense of what's going on.
At last!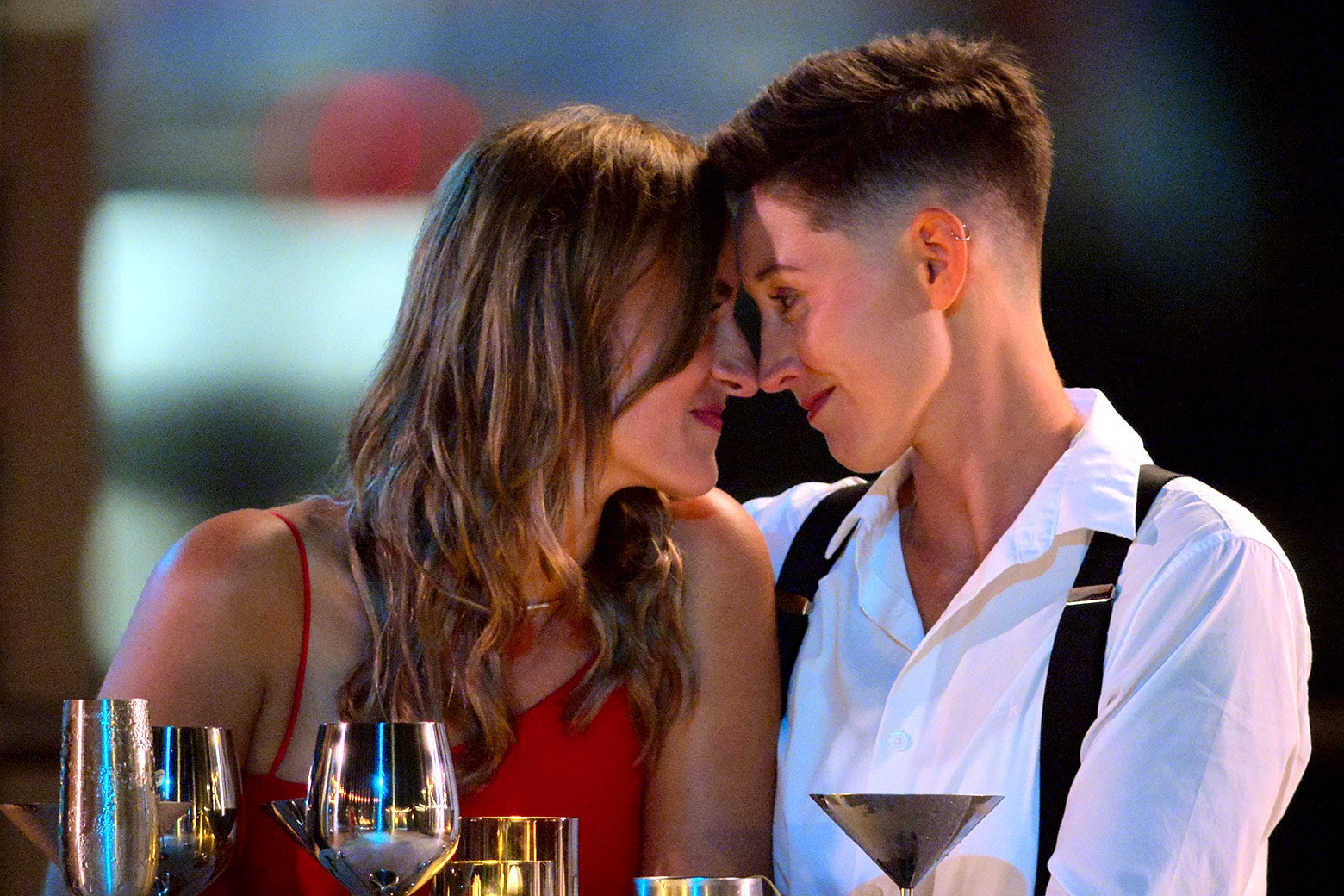 "It is well past time," Christina Cauterucci writes, "for gays to publicly defile the institution [of marriage], as the straights have before them, with a trashy reality show." She reviews the madness that is Netflix's The Ultimatum: Queer Love.
Today, Slate is… BESTOWED THE CORPUSCLES OF LIFE*

…aka money. (Or at least, we'd love to be bestowed some!) While we're manifesting that, you should read Jenny G. Zhang's examination of how Succession's Kendall Roy is the perfect encapsulation of a "Good White Person," and how the show deals with race.

Thanks so much for reading! We'll see you tomorrow.
Podcast episodes for May 24