It's more fun via email (promise). This article first appeared in our Slatest evening newsletter, which seeks to surface the best pieces published across Slate's digital and audio journalism. We publish it there to help you cut to the chase at the end of each day. To get it in your inbox, along with more of the best work we published that day, sign up below.
We're living with the most explosive Supreme Court in generations, and the way we cover it is broken. This week, we're looking at how the press has failed, and how we can do better.
You can write that the Supreme Court is delegitimizing itself only so many times before you've made yourself ridiculous. If the high court is not in fact behaving in a fashion that makes its decisions respected, the real question is: Why are we all zealously watching and reporting on its decisions as though they are immutable legal truths? Why are we scientifically analyzing every case that comes down as if it holds value? The obvious answer is that these decisions have real consequences—something the past year has shown us far too graphically. But if the Supreme Court is no longer functioning as a real "court," why are we mostly still treating its output as if it were simply the "law"?
— Dahlia Lithwick kicks things off by asking: What if the media covered the Supreme Court the way it covers Congress?
Another problem is that Supreme Court rulings tend to have a short shelf life in the public memory, Mark Joseph Stern writes. But the way cases collide can make a catastrophic difference—just look at how a bunch of smaller decisions gave "crisis pregnancy centers" so much influence post-Dobbs.
Plus: Alexander Sammon wrote about the past year's protests outside the court building, and the lesson they hold for all of us.
Full court press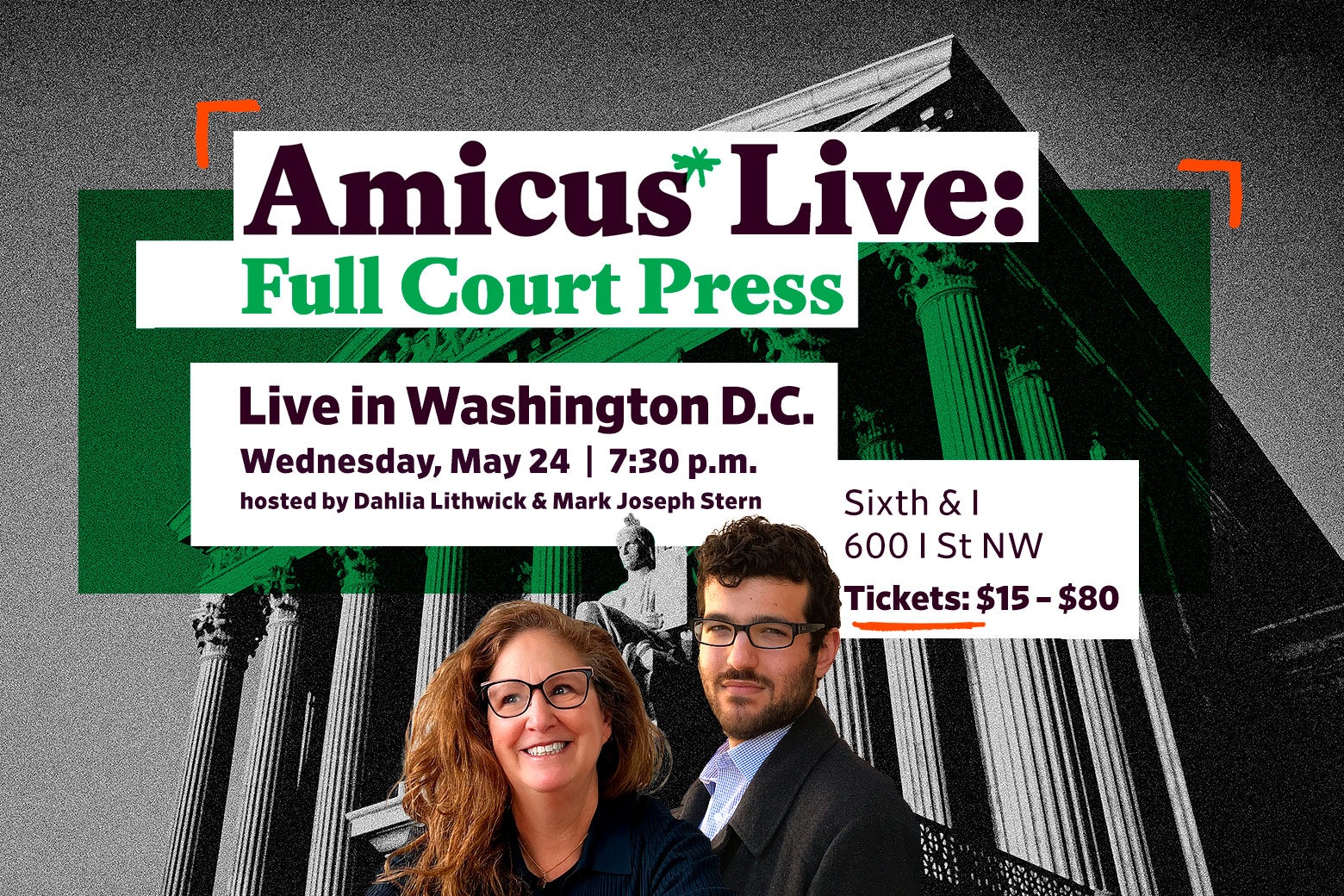 On Wednesday, Dahlia, Mark, and several special guests will be discussing all of this live. You can watch virtually—or, if you're in D.C., you can join them in person. (There's a happy hour beforehand!) Check out all the details here.
Not the Wild Wings!

Mark Joseph Stern also wrote about Neil Gorsuch's latest (perhaps final?) cri de coeur against COVID-19 lockdown measures, which claimed that the pandemic brought "the greatest intrusions on civil liberties in the peacetime history of this country."

This statement is historically … interesting! It seems to forget all about slavery and Jim Crow.

"A charitable reading might suggest that Gorsuch is speaking for well-off, middle-aged white men," he writes, "whose privilege insulated them from adversity until that dark day in March 2020 when their local Buffalo Wild Wings shut its doors indefinitely."
Sudden death

Not many people who die live to tell the tale. Even fewer have video of it.

Peter Jakubowicz had a heart attack during a hockey game and, for a brief period of time, all his signs of life—breath, heartbeat, movement, the ability to perceive and form memories—were gone. He spent six months investigating what exactly happened in the time he lost.
How it felt to win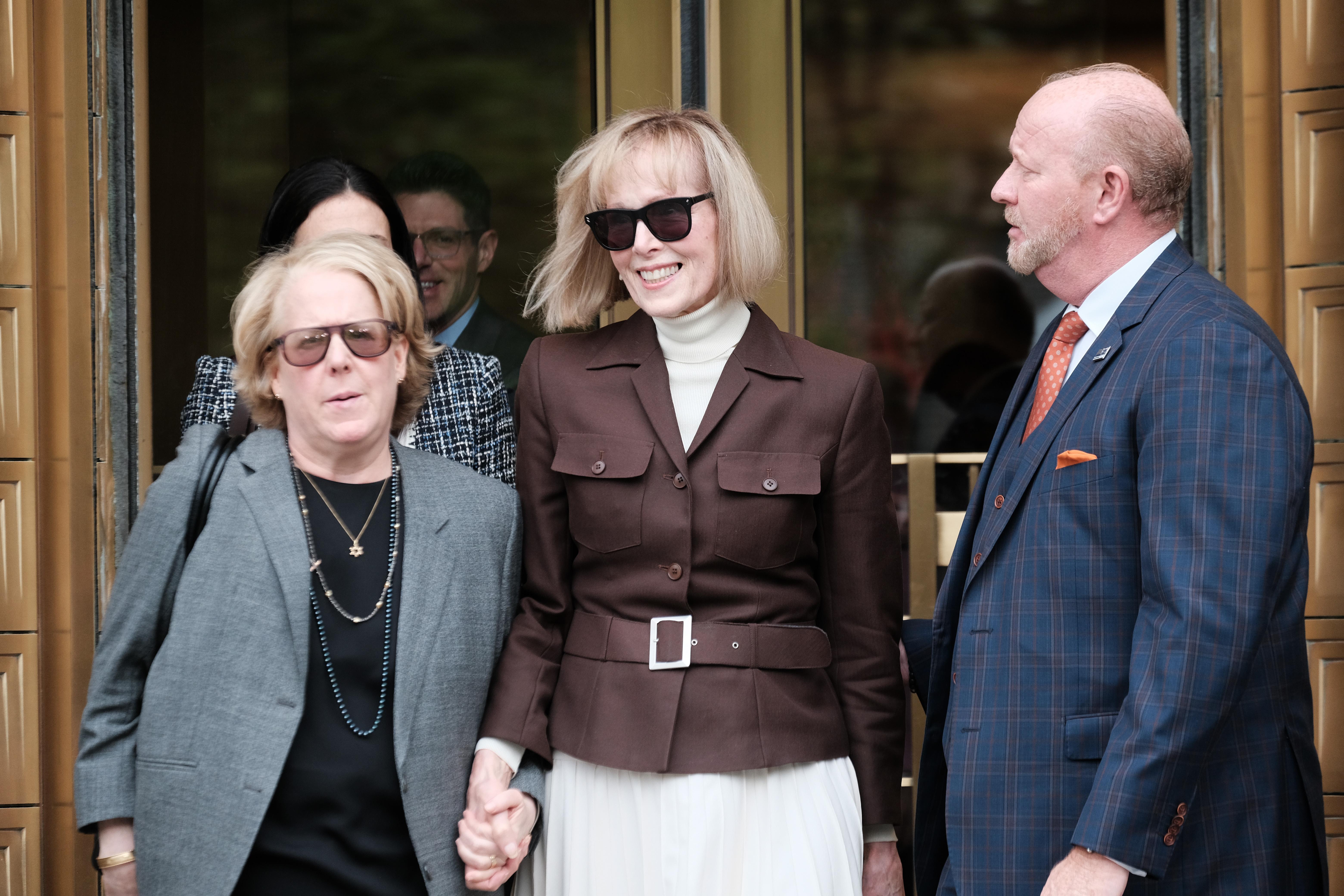 E. Jean Carroll prevailed in her battery and defamation lawsuit against Donald Trump—and she may not be done yet. Alongside her lawyer, Roberta Kaplan, she spoke to Dahlia Lithwick about what's next.
This is fine

This year's G-7 was held in Hiroshima, the city famously destroyed by an atom bomb at the end of World War II. Japanese Prime Minister Fumio Kishida called on world leaders to work for "a world without nuclear weapons—but global pressures are unfortunately trending in the opposite direction, Fred Kaplan writes. He walks us through all the hair-raising, disturbingly plausible nuclear scenarios on the horizon.
Networking event or funeral?

Succession's funeral episode has a pointed message for the Roys' cheerleaders. Sam Adams reflects on the phenomenon of "bad fans" and the delicate dance of the antihero show.

And Susan Matthews takes a look at how even Shiv Roy can't escape the constraints of womanhood.

If you have thoughts about that, great news for you! You can join us on a Zoom call tomorrow to talk about the women of Succession.
Today, Slate is…MORE CRYPTIC AND CONFUSING WITH EACH DECISION*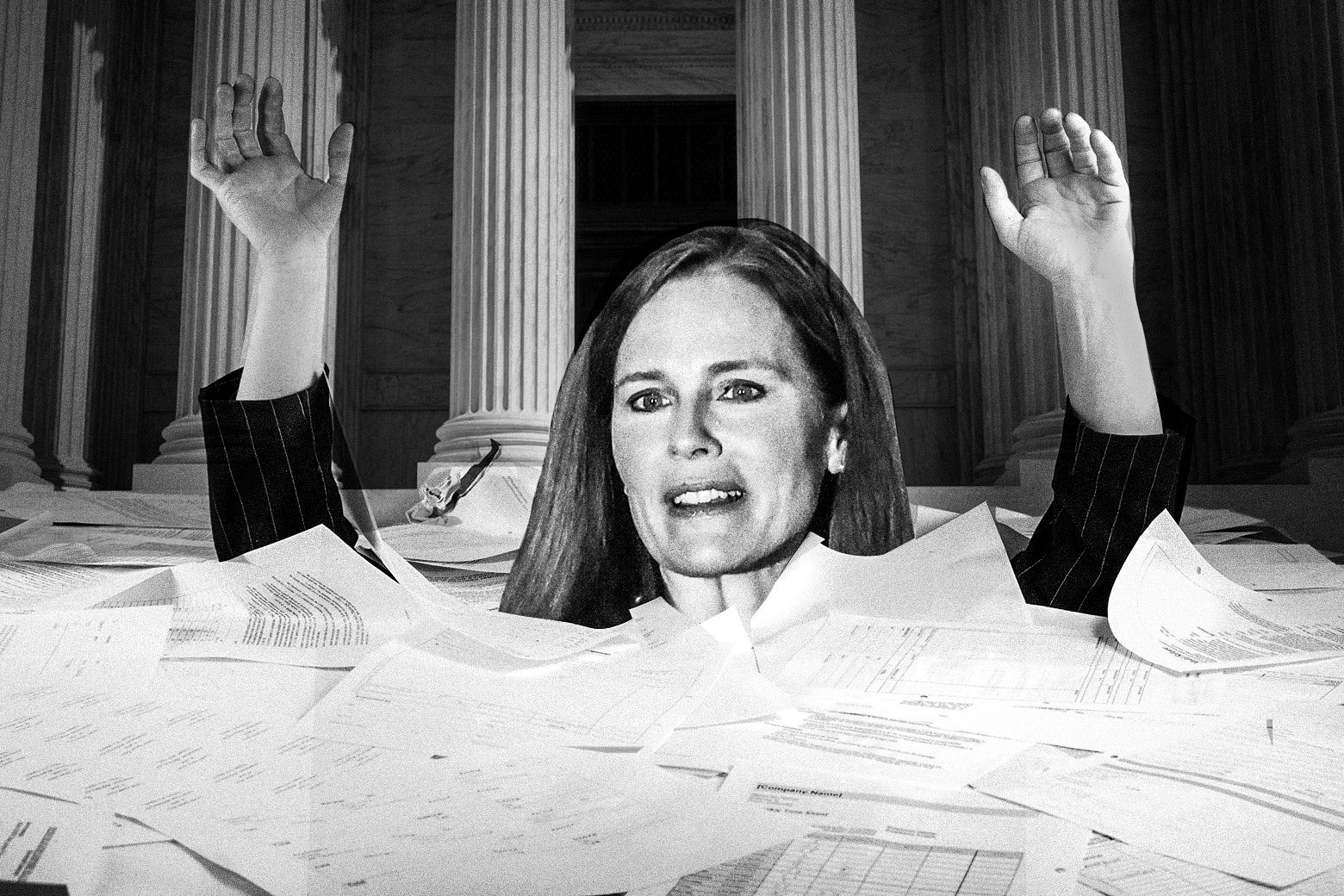 …much like Amy Coney Barrett's jurisprudence became over the course of the most fractious term in modern history, per Mark Joseph Stern.
And—gavel strike—we'll now adjourn for the day!
Thanks so much for reading! We'll see you tomorrow.
From the Archives: I Was 12 When We Met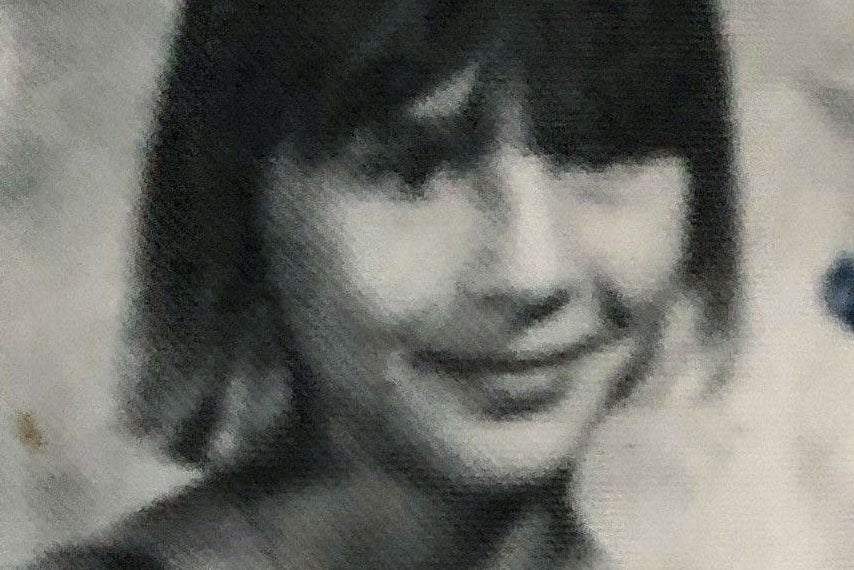 Read the personal essay from April 2021 by Eve Crawford Peyton : He Told Me He'd "Wanted Me Since the Day We Met." When We Met, I Was 12
More recent stories

See all of our latest stories here!

Just Build the Homes: Public housing is ready to make a comeback.

Meet "La Sombrita," the Shade Structure That Only Attracts More Heat

That Was Golf's Greatest Story in Years

Two Major Movies Find Daring New Ways to Depict the Holocaust
Podcast Episodes for May 22

See all the latest episodes from Slate here!

What Next: How the Next Pandemic Starts

Slate Money: Funeral or networking event? Why not both?

Mom and Dad are Fighting: Creating Your Perfect Family