It's more fun via email (promise). This article first appeared in our Slatest evening newsletter, which seeks to surface the best pieces published across Slate's digital and audio journalism. We publish it there to help you cut to the chase at the end of each day. To get it in your inbox, along with more of the best work we published that day, sign up below.
Donald Trump was apparently clued in on a plot to steal data from voting machines in Georgia. So why isn't the DOJ investigating?
Ben Clements and Susan Greenhalgh, who first brought this alleged election crime to the attention of the FBI last year, review the evidence and why there's no excuse for the Justice Department and FBI to continue to ignore it.
Speaking of the various Trump investigations: Trump may have just cooked himself in the Mar-a-Lago case, Dennis Aftergut and Laurence H. Tribe argue.
And in case you missed it: Robert Katzberg wrote about a blunder Trump made in the E. Jean Carroll trial that will keep haunting him again and again. So many crimes to keep track of!
A big-city myth

We tell ourselves a story about cities: that social norms can be enforced by the watchful eyes of a crowd, and that having more people around will keep us safe. It's the notion that "regular people, not police, create safety and sometimes even enforce the rules," Henry Grabar writes.

But Jordan Neely's killing on the New York subway shows that's a myth, he argues, and confounds liberals' assumptions about homeless services—as well as conservatives' delusions about "good Samaritans."
Royals on the run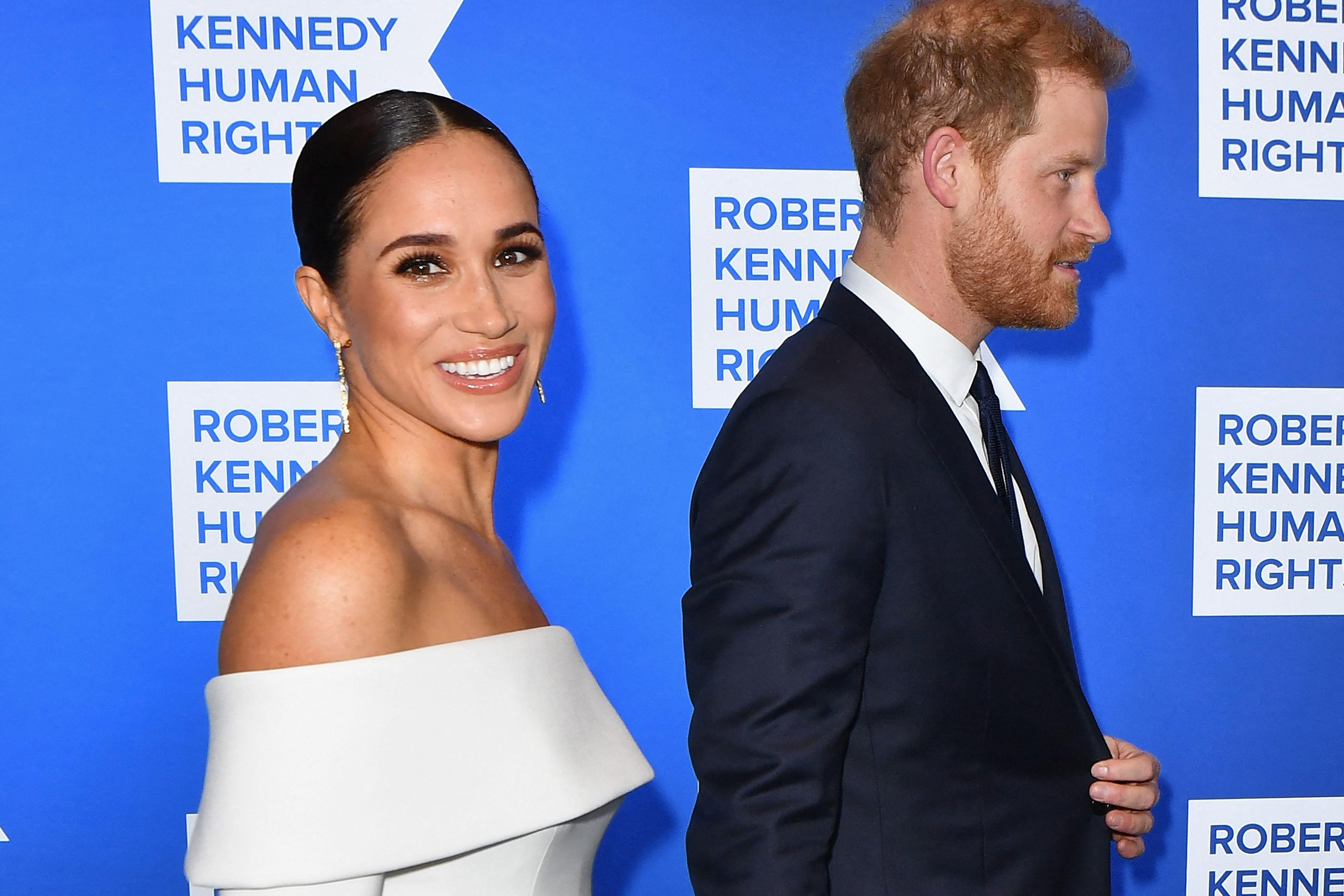 What actually happened in Harry and Meghan's "near-catastrophic" car chase with "aggressive paparazzi" that allegedly lasted for over two hours? Nadira Goffe recaps everything we know about the situation so far.
He's baaack…

Debt ceiling negotiations are bringing back a '90s version of Biden—back then, he supported "welfare reform," and now he's voicing his support for work requirements to social welfare programs.
It's an alarming position on a number of levels. Decades of research have shown that work requirements have been completely ineffective when it comes to moving people out of poverty or even encouraging them to find work—in fact, work requirements may actually make it harder for people to find and maintain employment. They work only in restricting access to lifesaving support and are, therefore, de facto cuts, which is why Republicans embrace them. Importantly, they are also a "non-starter" for House Democrats, according to top House Democrat Hakeem Jeffries—not to mention a complete disavowal of the president's own position on welfare expansion from just two years ago.

Alexander Sammon looks at how Biden is considering selling out poor Americans to cut a deal with Kevin McCarthy.
A.I. oopsie

Sam Altman, the CEO responsible for ChatGPT, came off as self-critical and charming in testimony before the Senate Judiciary Committee. But he made one meaningful slip-up, Heather Tal Murphy writes—one that highlights "just how complicated this whole A.I. thing is going to get."

Plus: Lizzy O'Leary talks to the president of Signal about how A.I. doom narratives hide the real thing we should all be afraid of.
Bad blood

Taylor Swift's fans apparently want to kill her new boyfriend. If you haven't been following closely, Heather Schwedel is here to clue you in on what's going on. There's a lot to unpack!
Today, Slate has…UNALLOYED CHUTZPAH*

You know, the kind it would take to misuse campaign funds to buy luxury designer clothing. Not that we would ever do something like that.

Thanks so much for reading! We'll see you tomorrow.

Oh, and one more thing…If you think Slate's work matters, become a Slate Plus member. You'll get exclusive members-only content and a suite of great benefits—and you'll help secure Slate's future. Join Slate Plus.
ICYMI

Some more recent Slate stories you may have missed.
Podcast episodes for May 17

See all the latest episodes from Slate here!