It's more fun via email (promise). This article first appeared in our Slatest evening newsletter, which seeks to surface the best pieces published across Slate's digital and audio journalism. We publish it there to help you cut to the chase at the end of each day. To get it in your inbox, along with more of the best work we published that day, sign up below.
One of our reporters had a worrying encounter with Sen. Dianne Feinstein today. When Jim Newell spoke with her after she returned from voting on the floor, she seemed not to remember having been absent from the Capitol, though she's been home in California due to illness (and disrupting votes) for weeks.
Debt Ceiling Détente

A strange thing is happening on Capitol Hill: Republicans and Democrats have actually been talking to each other!

They've been meeting to hash out an agreement that would raise the debt ceiling—but time is running out, and progress has been slow. (Picture the countdown clock from 24, but instead it's counting down to June 1, when the economy might explode.)

Right now, "the best-case scenario involves a highly unpleasant Memorial Day weekend for all those involved," Newell writes. He explains how we got here, and what needs to happen to avert economic catastrophe.
Santos Glam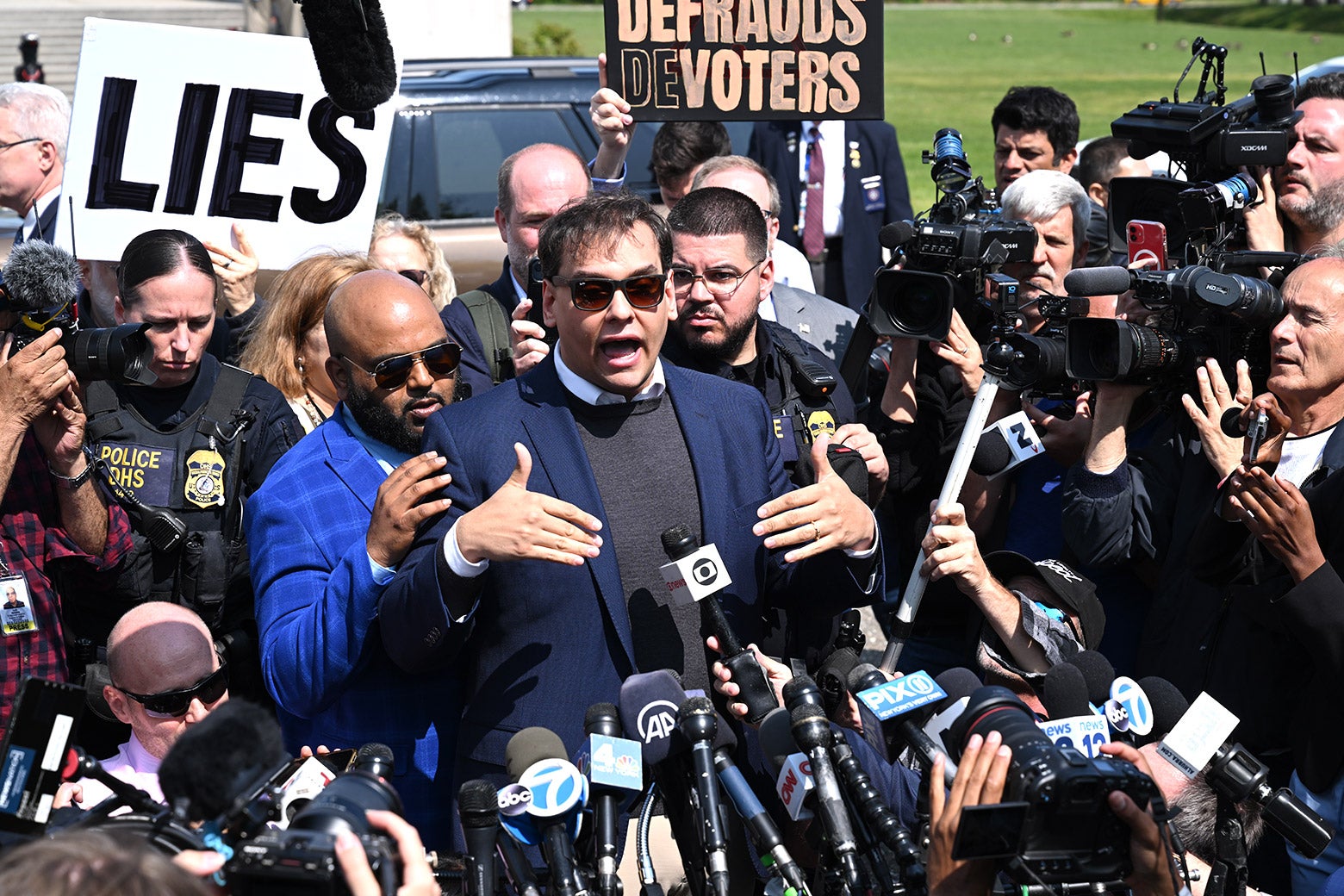 George Santos stands accused, among other things, of misusing campaign funds to buy designer clothing. But he wasn't just indulging in retail therapy for its own sake—his wardrobe has been a key part of his strategy to dupe people, Natalie Shutler writes. She does a close reading of Santos' personal style and what exactly he was trying to project.
Elon's Global Mess

Twitter suppressed certain election-related content at the Turkish government's request, amid a high-stakes race that could secure incumbent strongman Recep Tayyip Erdogan another term. It's not the first time Musk's Twitter has enabled the suppression of speech in other countries, Nitish Pahwa writes.

Plus: What Next looked at what Erdogan's history tells us about the upcoming runoff election.
United We … What, Exactly?

The Ukraine war brought Europe together like never before—but how long will the cohesion last? "And to what extent is Germany—the continent's largest, wealthiest nation and its most bountiful arms supplier to Ukraine—stepping up to what might seem to be a logical role as its leader?" Fred Kaplan asks. "The answers to both questions have huge implications for the shape and unity of Europe; its relations with the rest of the world; and, most urgently, its success in helping Ukraine beat back Putin's aggression."
Election Nightmares

So just how realistic was that nightmarish Succession election night scenario, anyway? (If you haven't watched yet, avert your eyes!!) Sam Adams talked with Brian Stelter about whether it could really go down that way.
Today, Slate … TENDS TO TRAFFIC IN ESOTERICA*

… much like 2024 Republican presidential hopeful Vivek Ramaswamy, despite his populist bravado and his self-presentation as a younger, slicker version of Trump. (In his own words: "There's a new daddy in town.") Nitish Pahwa took a good look at what's going on with him.

Thanks so much for reading! We'll see you tomorrow.
New Episodes for May 16

See all the latest episodes from Slate here!
More from Slate

A few recent stories you may have missed.