It's more fun via email (promise). This article first appeared in our Slatest evening newsletter, which seeks to surface the best pieces published across Slate's digital and audio journalism. We publish it there to help you cut to the chase at the end of each day. To get it in your inbox, along with more of the best work we published that day, sign up below.
The latest episode in the ongoing drama—scratch that, it's a comedy—between Ron DeSantis and a cartoon mouse may have been the most momentous yet: The Walt Disney Company announced it had nixed a $1 billion plan for a new campus in central Florida that would've shipped in 2,000 high-paid "Imagineers."
Those workers will remain in California, a state known for: 1) not passing "Don't Say Gay" laws; 2) not retaliating against private companies that criticize said laws; and 3) not somehow allowing this fight to go on for so many months that it begins to drag on its governor's not-even-announced presidential run.
But! Henry Grabar writes that liberals should not take comfort in a Fortune 500 company effectively telling a prejudice-stoking, enemy-punishing GOP governor to stuff it. The overall trend is clear: Major blue-state cities have become so unaffordable that even the most culture-war-laden red states are beckoning highly educated workers and the companies that employ them with warm weather and low taxes.
DeSantis is going to have to do a lot more DeSantis-ing before the rest of the knowledge economy decides to shun the Sunshine State.
I object!

The Senate isn't the only one with a gerontocracy problem.

Federal judges are among the most powerful people in America—and yet many of them insist on staying in the role long after they can handle the rigors of the job, Aliza Shatzman writes. The story of a 95-year-old federal judge who's suing her colleagues to avoid having to take a cognitive test sheds light on the broader issue.
"Shots" fired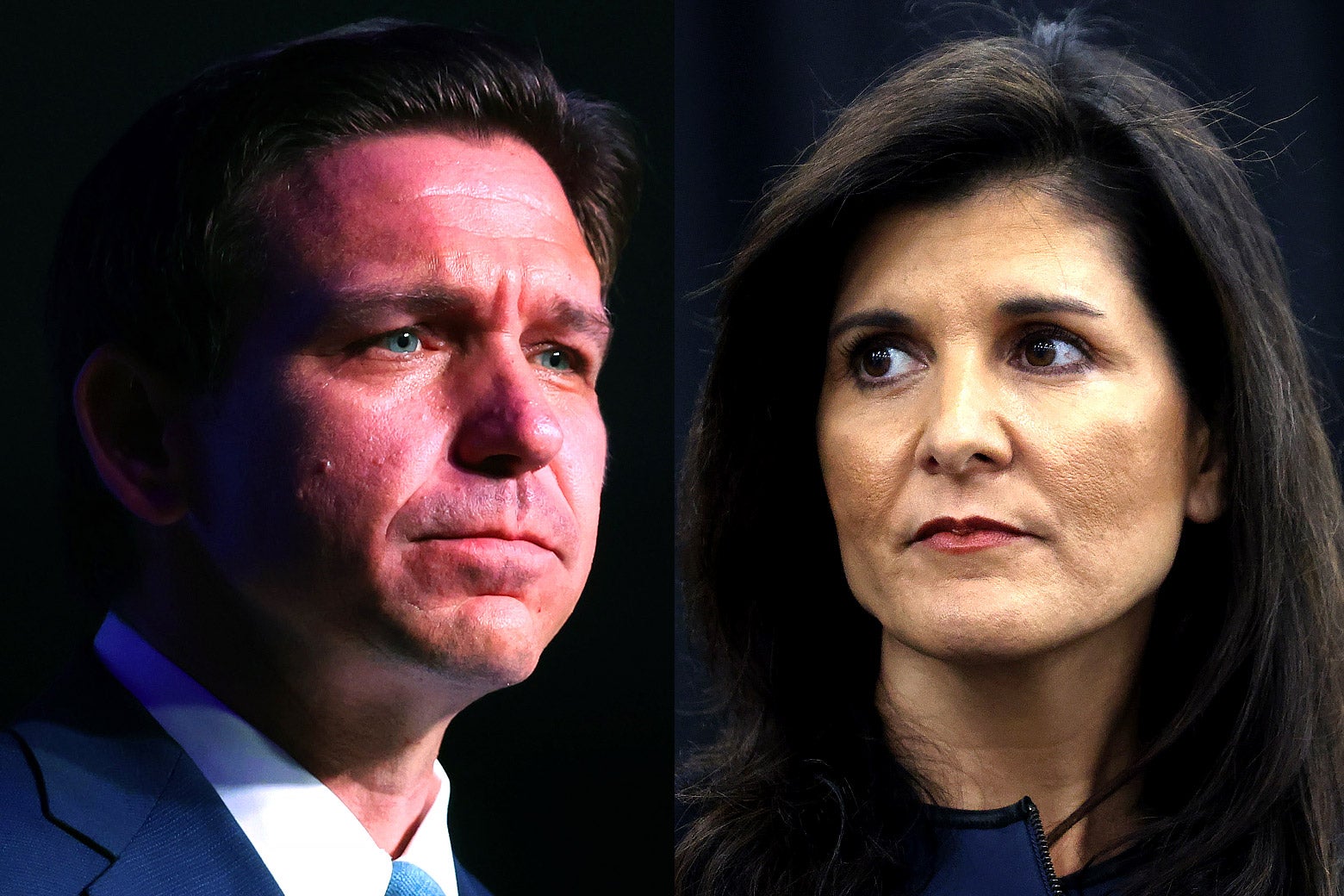 Somebody call the ballistics department to investigate all these "direct shots"! Please enjoy Ben Mathis-Lilley's review of these hilariously weak jabs that GOP presidential hopefuls have recently taken at Trump.
Montana vs. TikTok
I have no idea, not a clue in my mind, what China would do with information gathered from people who live in Montana. Being an unofficial ambassador, and having been a Montana native for 20 years, born and raised here, there's nothing that goes on. Like, they can look up and gather Montanans' interests, hobbies, dislikes, and they can use that, I guess—sure. But what does the Chinese government care about what brand of firearm Montanans prefer? Or about what's the prime month for hunting?
— Montana-based TikToker Christian W. Poole spoke to Nitish Pahwa about the state's move to ban the app to protect residents' private information "from being harvested by the Chinese Communist Party."
A wild ride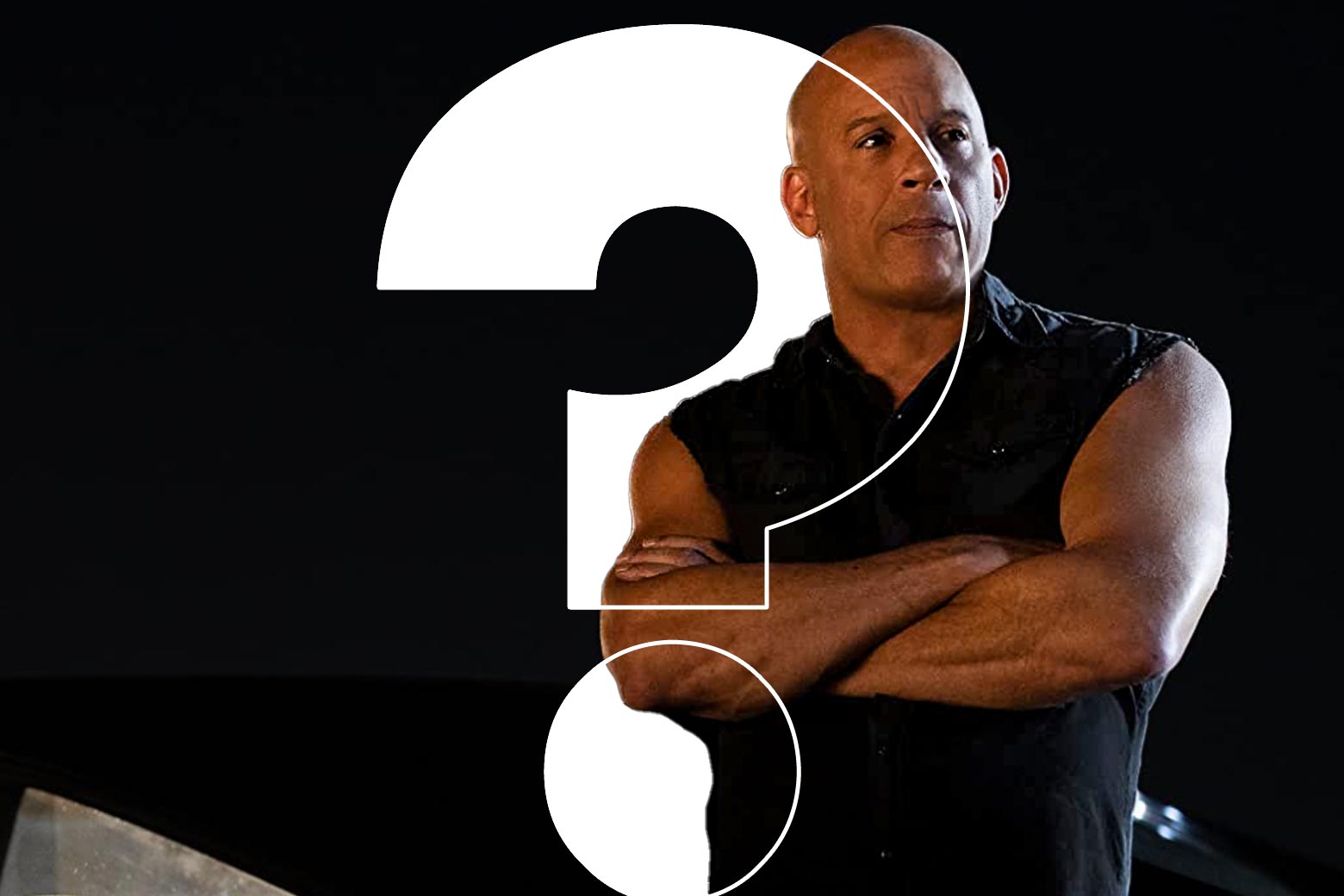 This Fast and Furious installment seems to have even more lore than usual. And even by the standards of this franchise, there is a lot going on here (Fake deaths! Resurrections! Long-lost siblings!).
If you leave the movie theater confused this weekend, come back and read Nadira Goffe's guide to all of Fast X's ludicrous twists and turns to debrief.
Today, Slate has…HUNDREDS OF THOUSANDS OF PAGES GOING BACK TO THE 1990s

…like the comprehensive administrative record the 5th Circuit court ("where law goes to die," per Mark Joseph Stern) complained they needed in order to make a decision at a hearing earlier this week. ("These are not serious people," Stern writes. "This is not how real judges conduct themselves. This was barely a judicial proceeding." You can catch up on the whole mess here).

Hope your weekend stays pleasantly free of struggle sessions with anti-abortion zealots! Thanks so much for reading, and we'll see you on Monday.
The Slate News Quiz for May 19

Think you're up to date? Prove it with this week's news quiz.
ICYMI

See all of the latest slatest's at slate.com/slatest.
Episodes for May 19

See all of the latest podcast episodes from Slate here.