Justice Karofsky spoke about this experience on this past Saturday's Amicus—listen to that conversation here.
In a democracy there are legitimate ways to effectuate change. You can vote, seek public office, enact legislation, and file suits in courts of law. There are also illegitimate ways to make change—disenfranchising legitimate voters, rigging legislative districts, and intimidating and harassing elected officials. As an elected state supreme court justice of the Wisconsin Supreme Court, I sometimes have to navigate in both lanes. But recently, I found myself personally involved in the latter in a way that I never imagined. Specifically, I faced such harassment and intimidation after participating in oral argument in a lawsuit filed by Donald Trump seeking to overturn the results of the 2020 presidential election that I feel obligated to tell my story.
Within days of the 2020 election, it was clear that Joseph Biden and Kamala Harris had won nationally by 7 million popular votes and 74 electoral votes. In Wisconsin, the Biden-Harris ticket had won the election by a margin of 20,427 votes. The Trump campaign requested a recount in only two of Wisconsin's 72 counties. It was the campaign's right to ask for a recount—the margin was thinner than 1 percent—but the recount didn't change the results. Even after receiving a definitive conclusion that the results were accurate, President Trump falsely continued to beat the voter fraud drum. At one point, he tweeted, "The Wisconsin recount is not about finding mistakes in the count, it is about finding people who have voted illegally, and that case will be brought after the recount is over…"
Nonetheless, the election was certified by the chair of the Wisconsin Election Commission, and Wisconsin decided it would send 10 Electors to vote on Dec. 14, in the state capitol, for President-Elect Biden and Vice President-Elect Harris. Before this could happen, the Trump campaign filed a lawsuit appealing the recount determinations. The suit sought a remedy of "drawing down"—essentially throwing out—227,000 votes, only in Dane and Milwaukee counties. Oral argument was scheduled before the Supreme Court for an extraordinary session on Saturday, Dec. 12.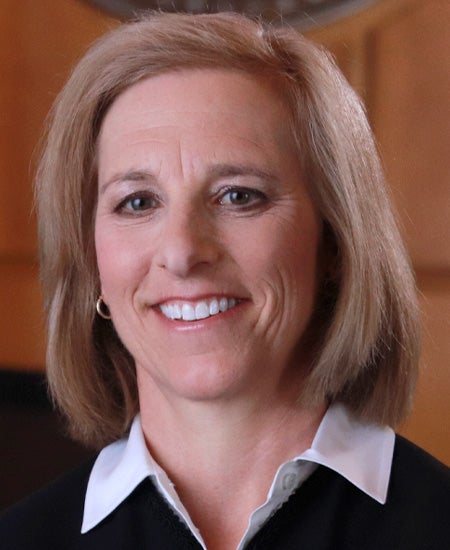 In reading the briefs and preparing for the oral argument, I became increasingly concerned about several aspects of the Trump campaign's position. First, I was troubled by the fact that Trump's attorneys were perpetuating the "Big Lie." That is, they were claiming—without any evidence—that the election was "stolen" and that "voter fraud" was rampant. Rudy Giuliani, then serving as an attorney for the president, was going around the country saying that cities with larger populations of Black voters—including in Wisconsin—had "a reputation for voter fraud." Giuliani was making these unfounded statements in court as part of the avalanche of litigation being filed that they were hoping might overturn the 2020 election. (He would eventually be disciplined for those false comments.)
Second, they were seeking to disenfranchise voters in only two of Wisconsin's 72 counties—Dane and Milwaukee, even though election processes are essentially the same in all counties. These are, not coincidentally, Wisconsin's two most urban and diverse counties—according to the latest census, Black residents make up 26 percent of the population in Milwaukee County, compared to a 6 percent Black population statewide; Dane County meanwhile has the state's fourth-highest Black population. In this election, as in many others, these two counties held the most Democratic votes.
Third, they were seeking to draw down the votes of voters who had cast their ballots legally according to guidance from the Wisconsin Elections Commission, in the midst of a once-in-a-century global pandemic. Fourth, several of the complaints could have been lodged weeks, months, and in some instances, years before the election took place, given what they were disputing, and yet they had waited until after losing the election to file their lawsuit. When I arrived at the Wisconsin Capitol building on that snowy Saturday morning to hear the oral argument, there were several protesters on the grounds. I went into my chambers to hear the argument by Zoom, which was the protocol at the time due to COVID restrictions. When I looked out my window, I realized that several of the protesters were armed. They continued to march around the Capitol throughout the morning.
During oral argument, my colleagues and I asked several pointed and challenging questions, as is our customary practice. In particular, I challenged Trump's attorney by remarking that the lawsuit "smacks of racism" for its attempt to disenfranchise voters in only Dane and Milwaukee Counties. I asked him for evidence of voter fraud. Later, I analogized their attempts to keep Trump in power to a monarchy. Two days after the argument we issued a very close 4–3 decision upholding the election results in favor of Biden-Harris. It's worth noting that I was not the only public official to note the racism inherent in the Trump campaign specifically attempting to disenfranchise communities with large Black populations. As then-Milwaukee Mayor Tom Barrett said at the time: "No surprise, Donald Trump has been consistent. He'll go after communities of color, and he'll go after communities where there are lots of Democrats."
For several weeks after the oral argument, I endured threats and harassment by email, phone, and social media. Several of the communications were antisemitic and misogynistic. The court's marshal insisted on additional security for my family and me. When, on Jan. 6, we watched with horror as the insurrection took place at the U.S. Capitol, it was evident that I had witnessed a dress rehearsal outside the Wisconsin Capitol just weeks prior.
Several months later, I was on the receiving end of a complaint filed with the Wisconsin Judicial Commission asking that I be disciplined for my comments and questions during the oral argument. The accusations were baseless, including allegations that I made certain facial expressions, spelled out the word "application," and was reviewing notes during the hearing. The complaint also focused on my calling the lawsuit "racist," a view for which I believe there is ample supporting evidence, and analogizing Trump's lawsuit as an attempt to keep their "king in power."
I hired a lawyer—paid out of my own pocket—and we filed a response emphasizing that:
the Judicial Code requires judges to act with impartiality towards the parties, but it does not require a judge to turn a blind eye to dangerous, bad-faith conduct by a lawyer or litigant. It is beyond reason to read the Code to require judges to be mouse-like quiet when parties are arguing in favor of a slow-motion coup.
I further noted that:
the Code does not prohibit judges or Justices from speaking from the bench about arguments or positions (we) find abhorrent, frivolous, or even contrary to law in more mundane ways. That is what happened here. (I) chose not to let the Court be used to spread falsehoods laced with racial animus to a national audience champing at the bit for confrontation. (I) maintained high standards of conduct in order to promote public confidence in the integrity of the judiciary.
And then, I waited. I waited and waited and waited for the Judicial Commission to engage in an investigation, or forward the case to the Supreme Court recommending discipline, or dismiss the matter. Sixteen long months later, seemingly without ever engaging in an investigation, the commission dismissed the complaint this past November.
What happened to me has undoubtedly happened to other members of the judiciary. In the wake of a lost election, Trump and his supporters went to the courts. That was their right—up to a point. But when they lost in the courts, they didn't accept the outcome and move on. Instead, they used threats and intimidation in an attempt to influence individual judges and justices. In this instance the intimidation efforts included weaponizing the Wisconsin Judicial Commission in a process that was lengthy, costly, and completely meritless.
I am coming forward to tell this story because I fear the complaint against me is very likely a harbinger, just like the protests at the Wisconsin State Capitol in December 2020 felt like a preview of what happened at the U.S. Capitol that January. Although baseless and ultimately dismissed, the investigation into my conduct dragged out for 16 months. But something so frivolous should have never been grounds for an investigation.
The Wisconsin Judicial Commission, and others like it around the country, simply cannot allow partisan actors to proceed in bad faith and hijack the disciplinary system. This was simply an attempt to silence me after I helped to stop the frivolous and dangerous arguments that Trump's team was making to try to undermine our democracy. In engaging this complaint about my behavior, the commission risks setting a dangerous precedent. It allowed itself to be weaponized and in doing so became a pawn of those determined to undermine an independent judiciary.
I stand by every word I uttered during the oral argument. Judges and justices offer hypotheticals and offer analogies every single day. It is how we arrive at an understanding of the issues in a case. The lawsuit did smack of racism and the attempt to keep their king in power was antidemocratic. I was pushing back against what I viewed as an attempted coup against the lawful government of the United States. I pushed back because the voters of Wisconsin elected me to protect the rule of law. Additionally, my oath of office requires me to defend and protect the Constitution of the United States and the State of Wisconsin. My actions were not partisan—they were an attempt to protect our democracy, and its democratic systems. I worry that unless I speak out, jurists around the country may be chilled from doing the same.