Slate's Joel Anderson feels like it's so common to hear about Black people being killed by the police that he's not actually sure when he first heard the name Tyre Nichols. Tyre Nichols was beaten by the cops in Memphis, Tennessee, on Jan. 7. He died three days later. The five officers who attacked him? They were fired—and then indicted, last week.
"Them firing those officers was the incident that made me look and say, "Huh." It doesn't usually happen like that," Anderson said. He's covered a lot of deaths by police. There was Michael Brown in Ferguson, Missouri. Freddie Gray in Baltimore. And he hosted a whole season of the Slow Burn podcast about Rodney King and the riots that followed his assault back in 1991, which is why I wanted to talk to him now.
About a week ago, Tyre's family got their first glimpse of the video of the brutality that led to his death. And afterward, they had this press conference with their lawyer, Ben Crump, to describe what they'd seen. "Regrettably, it reminded us of the Rodney King video," Crump said, "and unlike Rodney King, Tyre didn't survive."
Anderson says it's hard not to take that comparison seriously coming from Crump, who has represented the families of almost every notable Black death at the hands of police. "For that guy, who's seen it all, to say that this looks like the most notorious incident of police brutality in American history, that has to mean something."
On Tuesday's episode of What Next, I spoke with Anderson about the story of Tyre Nichols—and what it shows about how far we've come since Rodney King. Maybe not very far at all. Our conversation has been condensed and edited for clarity.
Mary Harris: I'm wondering if you can introduce me to Tyre. Who was he? I've seen all these very charming skateboarding videos of him. But what do we know about him?
Joel Anderson: That's really the lovely thing: All over social media, people are sharing that short video of him skateboarding, something that he clearly had a knack for. Tyre was a 29-year-old Black man who worked the second shift at the local FedEx facility, someone who was clearly close to his mother. His family said that every evening about 7 o'clock, he'd go to his mom's house for his lunch break. He even tattooed his mother's name on his arm. And his mother took a lot of pride in that. He was also a parent himself. He was a father to a 4-year-old son. So, he just seemed to be an everyman, a blue-collar worker in Memphis who was raising his child and was close to his family and apparently stopped at the same Starbucks for coffee every morning. Just a regular guy.
We don't seem to know a lot about the traffic stop that led to his death. And the video doesn't tell very much about that either. It just starts right away with police charging at the car. But what do we know?
It all starts that night in January when the officers claim they were pursuing his vehicle for suspected reckless driving. At this point, we have no way to sustain whether or not that's true. But, a lot of people who've seen that body camera surveillance video say they show that first initial stop when the officers confront Tyre, they drag him out of the car and start yelling these conflicting and contradictory orders at him—"Show us your hands," and they're holding his hands, or "Get on the ground," and he's already on the ground.
And he says that, too. He's like, "I'm on the ground."
He said, "I'm on the ground. I didn't do anything." I defy anyone to explain to me how he could have done anything to deescalate it. They pulled him out of his car. He's trying to comply, but they won't allow him to comply with some of their commands.
It's funny, a few years ago, I talked with the Houston police chief at the time, Art Acevedo. He ended up going to Miami and didn't last in that position long. He was talking about how he had a teenage son. And I said, "What would you do? You're Latino. If your son gets pulled over by the police, what do you tell them?" He says, "Well, I would just say make sure you don't make any sudden movements and be respectful and be cautious." And I'm like, that's the sort of thing you say if you encounter a mountain lion in the wild. And that's not really helpful. It really all depends on how good a mood, and does that cop respect you enough to treat you like you're somebody that pays his tax dollars?
And you look at that stop and obviously those police officers didn't think of themselves as public servants. They thought of themselves as public warriors. And there's nothing that Tyre Nichols could have done to prevent them from treating him in the way that they did that night.
Part of what this video shows is that people didn't treat him—the paramedics who eventually arrived didn't seem to intervene. Eventually he was taken to the hospital, and he died three days later. Something that stands out to me about this case is how quickly local authorities publicly admitted something had gone wrong.
Because, if I look back at Minneapolis, when George Floyd was murdered, the initial reaction from the police was "Man dies after medical incident during police interaction." With Tyre, the Tennessee Bureau of Investigation announced he died due to injuries sustained in a use of force incident with officers. And to me, that was the beginning of something seeming slightly different about this case. Do you think that's where it starts for you as well? Or was it a few days later?
Definitely the local government response, to admit that Tyre had been injured in this incident and to fire them, obviously it lets you know—whoa—something horrible has gone on here, and they don't really see any way around it. Sometimes I'm sort of cynical because this is not the first time that a local police department, when some of their police officers have been involved in brutality or abuse, has thrown that cop in front of the bus. It's not uncommon, especially with Black officers, for them to not necessarily get the sort of defense that white officers get in these incidents. But everybody in local government lined up so quickly to not only fire but then arrest and charge these officers. It was a clue that something really, really horrible had happened.
And then it seemed like everyone was tensing and waiting for Friday night, because the police had said they were going to release the video after 6 p.m. Central time on Friday. And so it was all everyone could talk about, like they created this anticipation. And I really didn't know what to make of it at the time. Like, is this a strategy to get out front? Is that the right strategy? Because essentially the chief of police was saying, "You have a right to be angry about this video." She went on CNN in the morning before they released it and said, "You're going to see a lack of humanity." I've never seen it happen in that order.
You can be very cynical here and say that they're throwing themselves at the mercy of the public square—that they wanted to head off any potential protests, to at least keep the temperature down in the city. Maybe that move was successful, maybe it wasn't. There's still a long way to go. But yeah, absolutely, I think they wanted to give themselves some time to get into position and come up with an emergency plan to deal with the fallout. I would like to think that they thought this is so horrible that people are rightly going to be outraged and we want to give them some chance to prepare to deal with it. But I also think that it was a way to protect themselves and to give themselves a chance to get into order, so to speak.
What police are trying to protect themselves from anytime an incident like this happens is a replay of what happened in Los Angeles 30 years ago. That's when Rodney King was beaten by four LAPD officers while, unbeknownst to them, a neighbor recorded the whole thing using his brand-new video camera. King was trying to flee a traffic stop, just like Tyre. And the tape was immediately shocking. A year later, when a jury acquitted the officers of any wrongdoing in the King case, Los Angeles erupted.
Anderson says part of what makes Tyre Nichols' story different is that this time, the damning footage was captured by the police themselves. But all these years later, even though technology like officer-worn cameras is changing what we see, they aren't necessarily changing how police behave.
Bodycams can be useful, but it also depends on the officer. They'd had an incident in Memphis before where a police officer had killed a young Black man, and he turned off his camera. If they have the presence of mind to cut off the camera or shed that camera, then we're not going to see everything. And, yeah, in the last 30 years, the ubiquity of the camera—we all have a camera now. Back in 1991, when the Rodney King incident happened, that was the reason it exploded—because we had never seen brutality like that captured on camera in quite that way before. But also, nobody had seen a video like that. It was just very unusual for somebody to have something like that.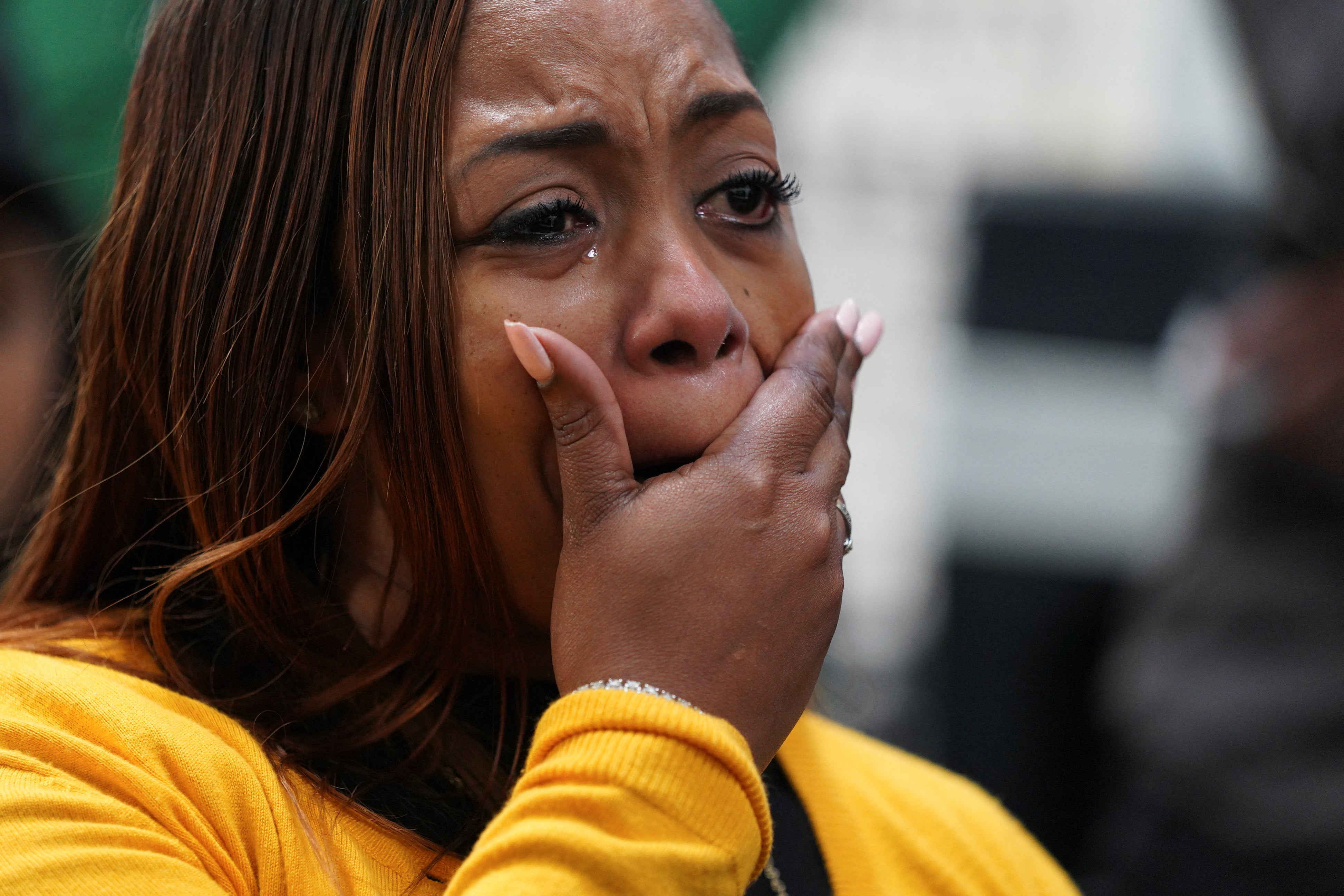 We've talked about how the reaction from people in power was notable this time, and it was also different from how people in power responded with Rodney King. When I went back and looked, it seemed to me like after the Rodney King video was released, it created a lot of tension in Los Angeles leadership between the police chief and the mayor, as opposed to what we've seen here, which is people moving more in lockstep. We saw on Saturday that this SCORPION Unit, which the police chief had created, disbanded.
But you've raised this kind of cynical thing about this, and I want to get into that because one thing that happened with Rodney King is that the tension caused there to be the Christopher Commission, an investigation of what's wrong with the police force. And I wonder if getting out in front of things like this means that there's not going to be a Christopher Commission in Memphis, someone coming in and saying, "OK, let's get all the dirty laundry out there." Does that worry you a little bit?
What I always worry about in these instances is that there's this initial outrage and shock, and then the officers get charged, and then people get a chance to retreat into their corners. And then the police get more defensive because the public is rightly outraged at them and is asking them to investigate themselves, to reform themselves, to show more public contrition. And they eventually get really upset, and they close their ranks. And that's actually what happened in the Rodney King case initially, which is amazing because LA's mayor at the time, Tom Bradley, and LAPD Chief Daryl Gates, they did not get along. They hated each other. They'd been longtime political rivals. And in the immediate aftermath of the release of the tape, they were roughly on the same page. They were like, "This is horrible. This does not represent LAPD"—which, OK, sure. But they were all on the same page. And then the idea for the commission came up, and as the case wound its way through the legal system, then people had a chance to go back to their original entrenched positions.
And so that's the thing that I'll be looking for here. Memphis leadership all seems to be on the same page. The police chief, the mayor, the local prosecutor, they're all there together now. But will they be there in a year, year and a half when this case goes to trial—or if the case goes to trial? And will all of these same people still be in place then? And will they all feel the same way that they do about what happened?
Something I want to make sure we talk about is that the police officers involved, they're all Black. Memphis also has a Black police chief. I wonder what you make of that and whether in some ways it shows a fundamental misunderstanding that may exist about who's trustworthy on the police force, whether police are trustworthy at all.
I'd note that most of the major cities in this country at this point have had Black police chiefs—New York, LA, Chicago, Houston, Philly, Phoenix, Dallas, so on and so forth. The idea that the officers look different because they're all five Black officers, this is not really that new. Seven years or so ago, I covered the death of Freddie Gray in Baltimore. And at that time, Baltimore had a Black mayor and a majority-Black police force, and it had had several Black police chiefs over the years. And I spoke with community leaders, activists, and former Black police officers in Baltimore, and truthfully, they never had the trust or support of the people they patrolled. Maybe a few individual officers did, but on the whole, it's not like people were sitting around making distinctions between Black officers and police chiefs and the white ones. I've seen other people say this, so I can't credit it to anyone specifically, but they said basically, "The race of a cop is cop."
And again, over the weekend, there's been a million retweets of James Baldwin about Black police that have been meaningful and salient. But the one that really struck me was that he once said, in Notes of a Native Son, "Negro policemen are feared more than whites, for they have more to prove and fewer ways to prove it." So anybody that has ever had a run-in with a Black cop, you know that you are not necessarily going to get treated any better by virtue of the fact that they're Black. And in fact, it may go even worse.
Which is interesting because I feel like so often the diversity of a police force is brought up as a really important goal of how to make policing better. And what you see here is it's just not an endpoint in and of itself. It's not meaningful without other things happening at the same time.
It's tough because if we're going to have police and we're going to devote all of this money to police—any local government's largest expenditure is the money that it devotes to public safety. If we're going to spend all that money, then they probably should be diverse. We don't want to turn it all over to the people that have not been around Black people, may have animus toward Black people. But I think we've seen in every police department in this country that any well-meaning attempt to diversify does not necessarily produce different outcomes. You can go to any corner of this country—from Seattle to Key West to Maine to San Diego—and Black people, regardless of who is in charge, who makes up the majority of the force, they have a legitimate gripe about the way they're being treated by the law enforcement community. If you're hoping for police reform, diversity, fine, sure. But it can't end there. You're going to have to go much further.
Get more news from Mary Harris every weekday.
I want to go back to the comparison between Tyre Nichols and Rodney King just for a moment to underline something that you brought up earlier. Over the weekend, there was a sigh of relief because there had been so much buildup for this release of the video, and then the protests were largely peaceful. And a lot of people, myself included, felt like, OK, great, things seem to be happening, moving in the right direction. But when you look back at Rodney King, the LA riots, they didn't happen right after the video came out. They happened when those officers were acquitted. And it reminded me that this is such a long path we're on.
Yeah, we have a long way to go. And I would like to remind people of the circumstance with the LAPD officers. So they get acquitted, and there's the riots. And this is all happening in the backdrop of a mayoral reelection between the hand-chosen successor to the Democratic incumbent and another guy who was sort of a Republican. And he ran on a plank of being tough on crime. So, not even barely a full year after we are looking at that incident with Rodney King and he says, "It's time to clean up the crime in this town," and he gets elected.
And I also go back to what has happened since the George Floyd incident. There were a few months where people took it very seriously—criminal justice reform—and it looked like we were going to get things done. And it's just hard to argue that there hasn't been a negative reaction against that to the idea of defund police or even a modicum of police reform. So, we seem to be in a good place today, but we have an awful long way to go.
After our conversation ended, a sixth Memphis police officer was suspended from duty. The Memphis Fire Department also suspended two paramedics who had been at the scene. Tyre Nichols' family has asked that those EMTs be criminally charged.