Slate's guide to the most important figures in politics this week.
Welcome to this week's edition of the Surge! Your regular author, Jim Newell, has taken a "temp gig" as a cartoon-sex researcher for the Republican Party and will return when he has discovered enough gender-fluid perversity within the Mickey Mouse Clubhouse to carry Florida Gov. Ron DeSantis to the 2024 presidential nomination.
In the meantime, we—your replacement authors, Ben Mathis-Lilley and Jordan Weissmann—will examine the most important human characters of the week in politics, beginning with the automobile executive who is borrowing $44 billion to make sure he'll always have a platform on which to complain about progressive Democrats. (Hell, Politico will let you do that "on background" any day of the week for free!) Also: Madison Cawthorn getting a raw deal(!), two people named Joe doing Joe things, and Satan.
* * *
Sign up for Situation Report, a weekly dispatch of national security, defense, and cybersecurity news, from Foreign Policy's Robbie Gramer and Jack Detsch.
* * *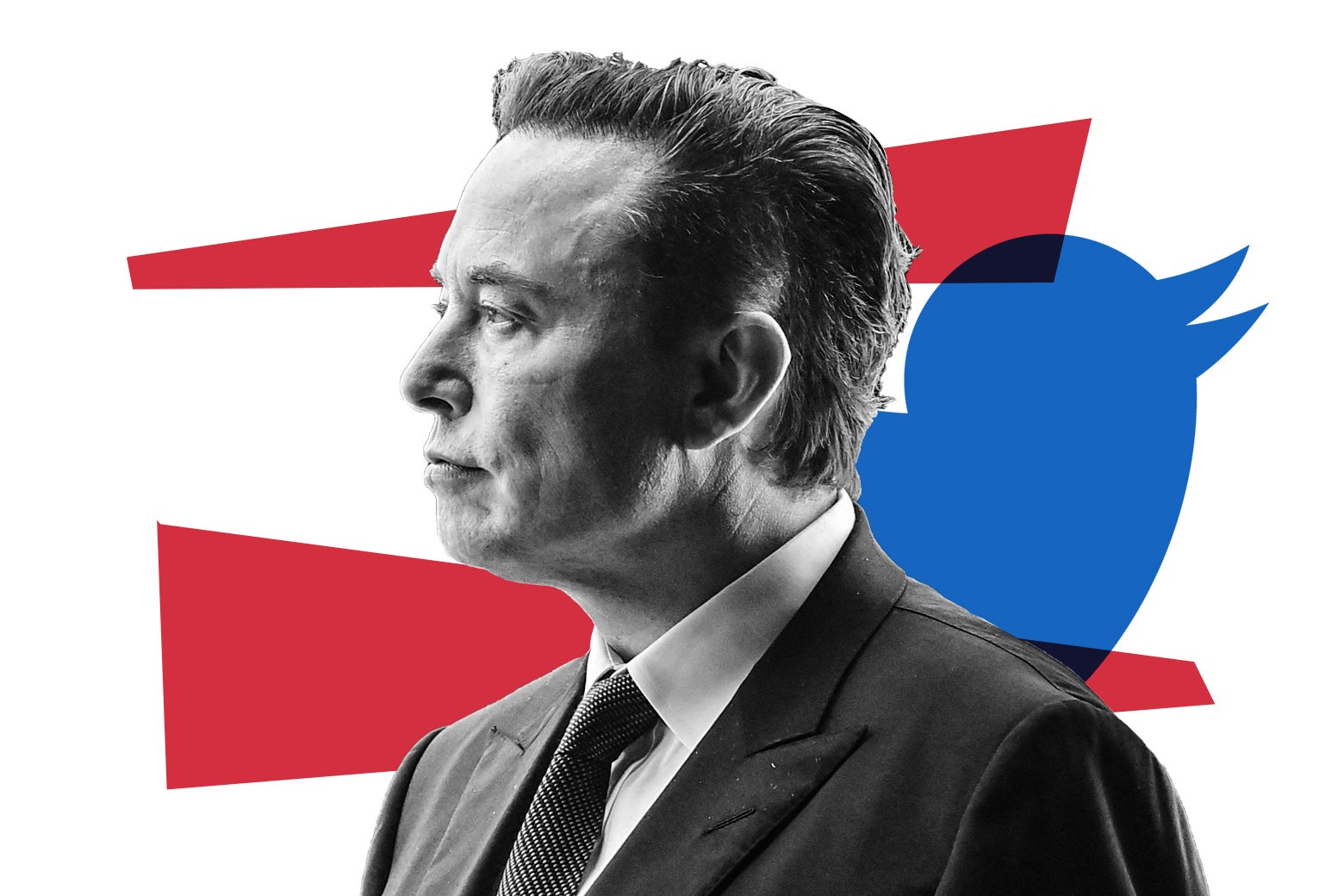 Last Week Unranked
1. Elon Musk
King of all media.
In recent years, the tech billionaire has been moonlighting as a Dangerous Thoughts Contrarian and defender of controversial speech, particularly fratty "humor" takes on race and gender issues. This week, he made that side hustle into a dream job(?) by arranging $44 billion in financing to purchase Twitter. Why is this "politics"? Because even though Musk has not previously been a partisan figure, his primary nemesis has become the left, whose influence he blames for the suppression of discourse. And he says bringing freedom back to Twitter is his goal in buying it—which, in practice, seems likely to mean less restrictions on MAGA-adjacent content that the current regime identifies as hate speech or conspiracy-theory misinformation. Given Twitter's importance to political media, Musk's seeming interest in being the main character on that service, and the importance of anti-"woke" backlash to the Republican Party, that means right-wing perspectives on subjects like critical race theory, COVID, and—yes—cartoon mice having sex with cartoon dogs are likely to become even more central to the American discourse than they already are. Haha, great!

Last Week Unranked
2. Madison Cawthorn
Guns drawn.
In late March, the generally unreliable North Carolina representative said on a podcast that senior figures in D.C., whom by context he seemed to be suggesting were Republicans, have invited him to use cocaine and participate in sex parties. Other Republicans were ticked off by this, which may or may not have something to do with the sudden deluge of (allegedly) disparaging material regarding Cawthorn that has made its way to the press. Late last week, Politico published photos of Cawthorn wearing lingerie, the idea (maybe?) being that he is suppressing some sort of non-heterosexual identity. Those photos appear to have been taken during the zany cross-dressing portion of a game show activity on a cruise ship, though. On Tuesday, the Washington Examiner published a story about how Cawthorn may have violated insider trading laws by hyping the potential of a cryptocurrency he owns the night before it announced a NASCAR endorsement. But the article doesn't accuse him of buying more of the cryptocurrency because he knew about the announcement, or of dumping it afterward, so it's not clear what the unethical behavior is supposed to have been. Finally, the Daily Mail published photos on Thursday of Cawthorn being affectionate with a male staffer who, the accompanying article implies, might be a lover Cawthorn is spending money on in a way that violates congressional ethics rules regarding gifts. But the visual and textual evidence that the two might have a sexual relationship reads pretty clearly to the Surge as homoerotic banter and play-acting between straight twentysomething bros, and the article doesn't explain why a member of Congress financing a subordinate's lifestyle would create corrupt incentives for the gifts' recipient, which is what gift rules are designed to prevent.
One thing Cawthorn definitely actually did recently was get cited for a second time trying to bring a gun through an airport security checkpoint. The only problem for the Republicans who are maybe trying to bring Cawthorn down with leaked "oppo" is that the contemporary Republican Party is committed to the idea that reckless gun stuff is awesome!

Last Week #4
3. Joe Biden
A little forgiveness. But not too much!
Joe Biden has never exactly been in love with the idea of mass student debt forgiveness. After he was elected, high-profile Democrats called on him to wipe away up to $50,000 of loans per borrower, using his executive authority. Biden shot the idea down and said he'd support canceling up to $10,000, if Congress passed legislation to do it (which, LOL). But hey, times change/get desperate, and with much of its original agenda in tatters, the White House is apparently giving the whole idea a fresh look. "I am not considering $50,000 debt reduction. But I'm in the process of taking a hard look at whether or not there will be additional debt forgiveness," Biden told reporters Thursday, promising a decision in "the next couple of weeks." So, how'd we get here? Based on pure speculation, I'd say there are probably three factors. 1) Biden's poll numbers are quite terrible, the midterms are coming up, and the White House needs to do something to excite the Democratic base. 2) Offering a bit of forgiveness will ease some of the political pain when Biden inevitably ends the pause on student loan payments that's been in place since 2020. 3) Joe Manchin has basically tossed most of Biden's legislative ambitions in a big coal-burning furnace, and this is a potential legacy achievement the president can attempt without Congress. Speaking of which …

Last Week Unranked
4. Joe Manchin
A bipartisan climate bill? Really?
Having incinerated Biden's original plans to Build Back BetterTM, Manchin has recently said he'd be open to a much narrower bill that would pay for climate spending and deficit reduction using the proceeds from tax increases and prescription drug reform. But is he really interested in giving his fellow Democrats one-tenth of a loaf, or is he just maliciously stringing them along? A lot of Democrats worry it's the latter, and his behavior this week certainly didn't ease their fears. On Monday, Manchin and Sen. Lisa Murkowski, a Republican from Alaska, organized a meeting to discuss a potential bipartisan energy and climate bill, which strikes many as a quixotic waste of time given the GOP's historic indifference to global warming. Many fear Manchin is just running out the clock on Democrats' ability to pass any party-line legislation, or seeking to strip climate from the deal. (It didn't help things that at a hearing this week, Manchin called the expanded electric vehicle tax credits Democrats have sought to pass "ludicrous.") But after a meeting with Senate Majority Leader Chuck Schumer, Manchin insisted that green energy spending would be a "big part" of any Democratic bill. So what's his game, exactly? The Surge can't say for sure but knows that the only way to win it is … actually, we have no idea.

Last Week Unranked
5. Matt Dolan
Will sanity prevail in the form of a guy named Matt?
Republican Ohio state Sen. Matt Dolan decided to run for U.S. Senate in the "center-right candidate who doesn't agree that Jan. 6 was 'totally chill' and does not promise to preemptively support anything Donald Trump says or does" lane. For a long time in the Buckeye State's MAGA-saturated primary field, this seemed like it was going to be a lane so small that Dolan would be better off doing almost anything else with his time. (It's never too late to learn to play the piano!) But with Election Day on May 3, the three leading MAGA candidates—Mike Gibbons, Josh Mandel, and J.D. Vance—are still splitting support to the extent that polls are now suggesting Dolan has made himself a threat to win by Surging™ all the way to 18 percent support. It would be fitting if Trump, who benefited in the 2016 presidential primary from the total inability of the Republican Party to consolidate behind a rival candidate, ended up taking a big vicarious loss for similar reasons here.

Last Week Unranked
6. Andrew Cuomo
Screwing Democrats from beyond the political grave.
Amid all the political misery they've endured over the past 10 or so months, Democrats have found a small bit of consolation in the congressional redistricting process, which has gone far better for them than many had anticipated. Thanks to a few aggressive gerrymanders, the party was actually able to add Democratic-leaning House seats heading into what promised to be an otherwise brutal midterm season. Now, it looks like they'll be giving up some of those gains. That's thanks to a 4–3 ruling by New York's top court, which on Wednesday struck down the election map drawn by the state's legislature. The Court of Appeals found that the map violated the state constitution's explicit ban on gerrymandering (which, well, fair enough) and ordered an independent special master to draw up a replacement—which could ultimately cost Democrats an extra three seats they'd hoped to add. Whom can the GOP thank for this turn of events? Arguably, disgraced former New York Gov. Andrew Cuomo, who nominated all seven of the court's current members, including its lone Republican and some relatively conservative Democrats who voted to scrap the legislature's map. The man's legacy of purposefully kneecapping his own party lives on in his absence.

Last Week Unranked
7. Satan
Proprietor of the original smoke-filled room.
On April 21, Georgia Rep. Marjorie Taylor Greene spoke to a hard-right Catholic publication called Church Militant. During the interview, Greene and her interlocutor spent some time trying to figure out why some Catholic groups are so concerned about the treatment of refugees and immigrants. While some might consider this a question with a straightforward answer, Greene had her own take: "What it is, is it's Satan's controlling the church," she said. This set off a feud between conservative Catholics, which has serious roots in the church's handling of the sexual abuse crisis but is mostly appearing in the Surge because it resulted in Michael Voris, the guy who interviewed (and largely agreed with) Greene, writing that Catholic League president and longtime cable news presence Bill Donohue's name is "Gaelic for GrifterWhore." And that's your political news for the week!