Slate's guide to the most important figures in politics this week.
Welcome to this week's edition of the Surge, your weekly newsletter that was in line to gain two additional entries in this redistricting cycle, but ultimately preferred not to do more work.
That's a redistricting joke because this is a Surge Redistricting Special Edition!! The Surge has detected an aura in the discourse that the redistricting process is basically over. That's not true. There are plenty of states, large and small, still in the process of devising their congressional maps for the next decade, and a host of others that did complete maps but now are stuck in state and federal court.
Let's start with the bomb that New York might be about to drop.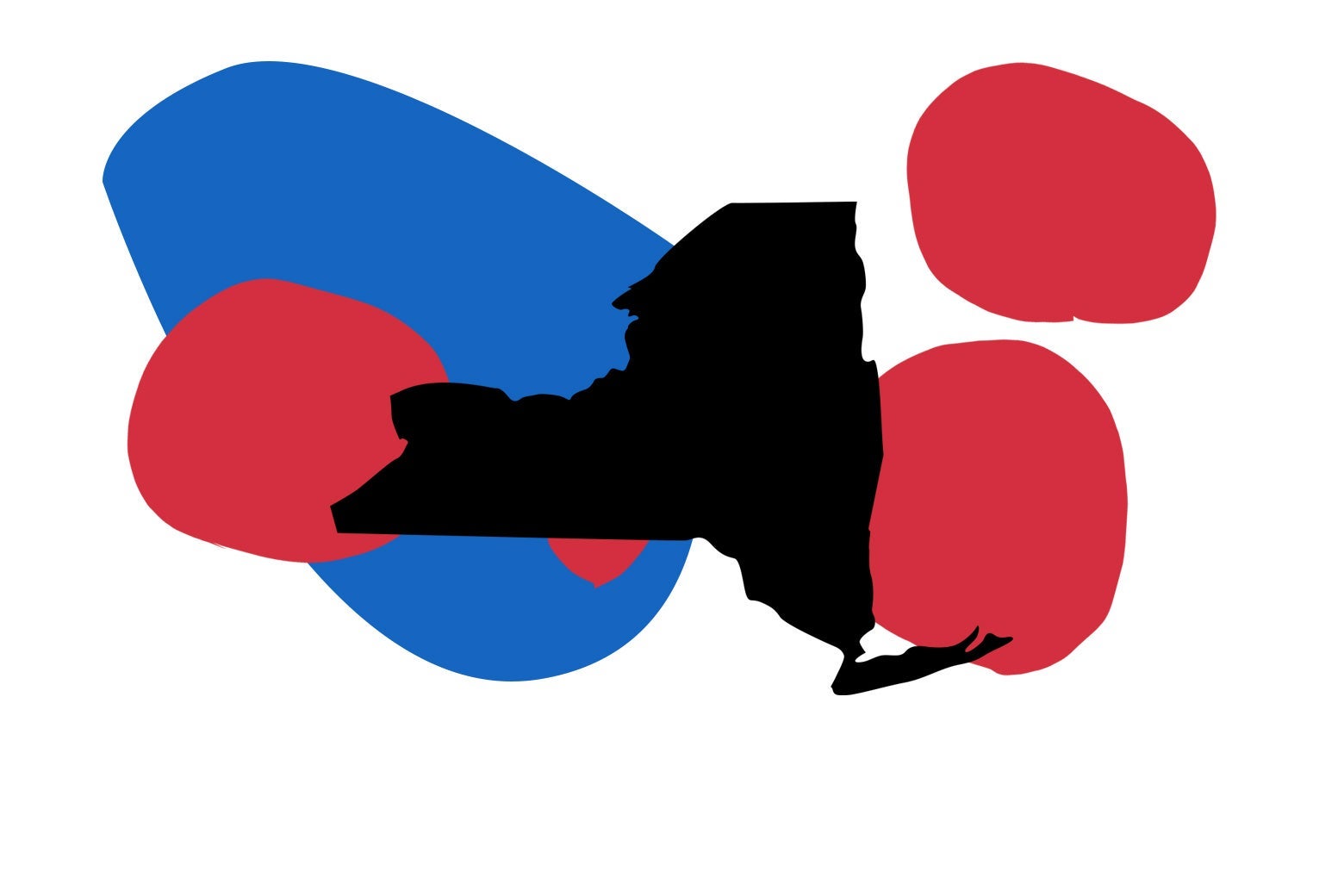 1.

New York How far will Democrats go?

Playtime is over in New York's redistricting process. A round of patty-cake between Republicans and Democrats on a bipartisan redistricting panel concluded this week with no result, so now the state's Legislature and its Democratic supermajorities will have the opportunity to draw new maps. This is the big one, nationally, that Democrats have been waiting for, and they're pushing New York Dems to be maximally aggressive. The current split in the state's delegation is 19 Democrats to eight Republicans, and the state will lose one seat this cycle. A memo this week from New York Rep. Sean Patrick Maloney—the chair of the Democratic Congressional Campaign Committee—urged Democrats to pursue what could be a 23-Democrat to three-Republican map. Now, there are often conflicting interests between the national party and the state party: Incumbents have parochial concerns about their own districts or worry that too aggressive a map could make their districts unstable. They also get nervous that their dirty work might bring too much negative national attention and never-ending lawsuits. We'll soon see how strong their stomachs are.

2.

Alabama A potential breakthrough for Black voters.

In a surprising turn of events Monday night, a three-judge federal panel—two of whom were Trump appointees—unanimously blocked Alabama's new congressional map from going into effect for giving Black Alabamians too few opportunities for representation. If, somehow, the ruling stands after it makes its way through the appeals process, it wouldn't just give Democrats an unexpected chance at a second Alabama seat. It could ripple to states with similar profiles, like Louisiana or South Carolina, where Black voters make up a large percentage of the population but are confined in representation to one majority-minority district. Keep in mind, however, that this is likely on a fast track to the Supreme Court, which has not in recent years been a great friend to the Voting Rights Act.

3.

Tennessee The Republicans strike back.

You may have read some articles of late about how this round of redistricting, relative to expectations, hasn't been so bad for Democrats. Well, Republicans have picked up on this too, and there's been a noticeable turn toward more aggressive map drawing in red states this year. Consider Tennessee, where Democrats have had two seats over the past decade (one anchored in Memphis and another in Nashville). State Republicans are advancing a map that will kiss the blue Nashville district goodbye, cracking the city into three Republican seats and giving Republicans a likely 8–1 majority in the state delegation. The move prompted longtime Democratic Rep. Jim Cooper to announce his retirement this week. At least the "dismembering" of Nashville saved Cooper, a Blue Dog Democrat, the stress of a looming primary challenge from his left.

4.

Ohio Testing state judges.

Since the last redistricting cycle 10 years ago, Ohio voters approved a constitutional amendment to snuff out partisan gerrymandering. Republican lawmakers in the state nevertheless passed a map—which Gov. Mike DeWine signed into law—that would favor Republicans to have a 12–3 majority in the delegation, one down from the current 12–4 split. (For context on how disproportionate this is, the state went 53 percent to 45 percent for Trump in the last election.) Earlier this month, the state Supreme Court barely—barely—struck down this map as a straightforward affront to the recently amended state constitution, kicking the process back to the state Legislature for another go. It could be some time before this is sorted out. But this is a pattern you'll see in states with anti-gerrymandering laws on their books: The legislators will just continue to pass partisan maps, hoping that there are enough partisans on the courts to simply gloss over state anti-gerrymandering laws.

5.

Florida What will Ron DeSantis do?

Last week, the state Senate overwhelmingly passed a map that, in FiveThirtyEight's words, was "surprisingly unaggressive," creating 16 Trump-won districts to 12 Biden-won districts. (The current delegation is composed of 16 Republicans and 11 Democratic members.) The state House is pursuing more aggressive options than that. But the most aggressive option was put forth by Gov. Ron DeSantis. On first glance, it was enough of a blatant violation of federal law, in its outright elimination of majority-minority districts, to deem it a stunt. But it did serve as a marker to show that DeSantis wasn't pleased with the direction the state Senate was heading, and it raised the potential of a DeSantis veto if the map that reaches his desk isn't Republican-friendly enough for his liking. And though Florida, like Ohio, forbids partisan gerrymandering under its state constitution, DeSantis has stacked the state Supreme Court with enough conservatives that he would be willing to roll the dice.

6.

North Carolina This state …

The North Carolina Republican Party is exhausting. It would take several full-length books to go through all of the legal battles over gerrymandering and restrictive voting laws it's pushed over the past decade. Let's just go through the past few years. In 2019, the state Supreme Court tossed the state's gerrymandered map and called for the creation of a new map, which netted Democrats a couple of additional seats in the 2020 election. So when the Republican legislature, which controls the redistricting process, drew its new maps for the redistricting cycle, it simply eliminated a couple of Democratic seats again, potentially producing an 11R–3D congressional split come 2023 in a state Joe Biden only lost by 1.4 percentage points. While an initial state court panel allowed the new map to stand, it will reach the state Supreme Court, which has a more favorable breakdown for Democrats. If past is prologue, these districts will be tied up in court, redrawn and redrawn again for the entirety of the next decade. North Carolina lives for drama.

7.

Vermont Let's look at a state where everyone agreed and was happy!

All of this talk about court cases and gerrymandering and pressure from national parties is leaving us feeling spent. Besides, it's against the Surge's sole mandate, which is to spread Christmas cheer year-round. So let us look at a state where everyone got along and there was no controversy whatsoever! Vermont's new map avoided controversial, squiggly lines and will keep communities of interest together. There is no "cracking" or "packing," and it harmonizes the interests of Burlington and Rutland and the Northeast Kingdom. There was not a single objection—literally, to a person—about Vermont's map for the next decade. The key to Vermont achieving this level of consensus? It only has one seat in Congress and did not need to go through a redistricting process. Congrats to all involved.