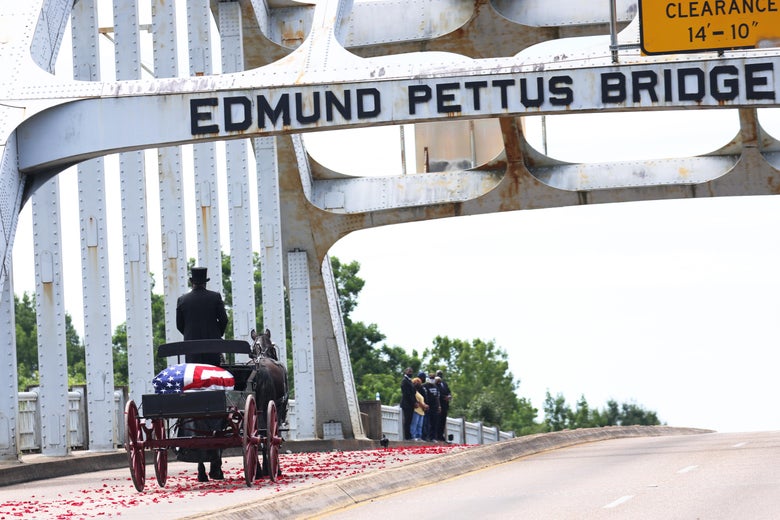 More than five decades after John Lewis made history as a 25-year-old activist at the Edmund Pettus Bridge, the body of the late lawmaker crossed the bridge one last time in what was described as "The Final Crossing." The body of the 17-term congressman was carried on a horse-drawn caisson across the bridge as part of a celebration of the life of the civil rights icon that is spanning over six days. Two horses led the flag-draped casket surrounded by mourners who had gathered to pay their respects to Lewis, who died July 17.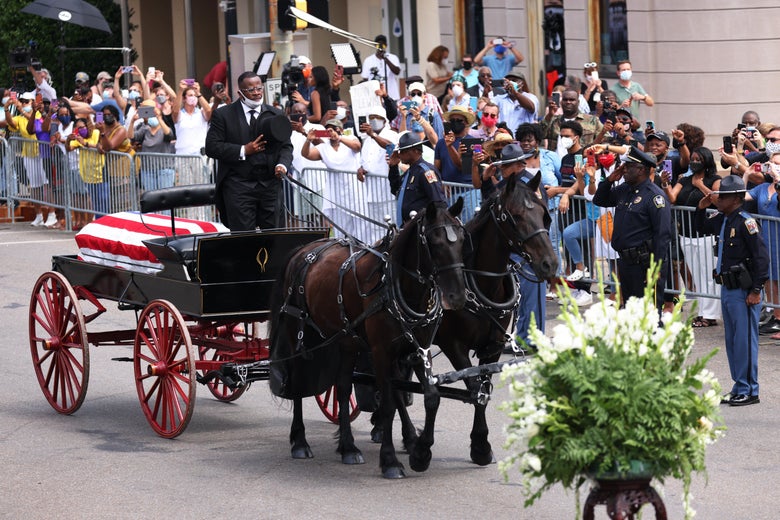 It was a markedly different scene from March 7, 1965, when Lewis, then the chairman of the Student Nonviolent Coordinating Committee, led 600 protesters in a march across the bridge. State troopers beat the demonstrators and Lewis suffered a cracked skull. "I thought I was going to die," Lewis recalled in 2010 of the day that came to be known as Bloody Sunday. "I thought I saw death." On Sunday, rose petals welcomed Lewis at the bridge that he had returned to numerous times throughout his life. Members of the crowd shouted, "Thank you, John Lewis!" as others sang the gospel song "Woke Up This Morning With My Mind Stayed on Jesus." Later, the civil rights anthem "We Shall Overcome" could be heard.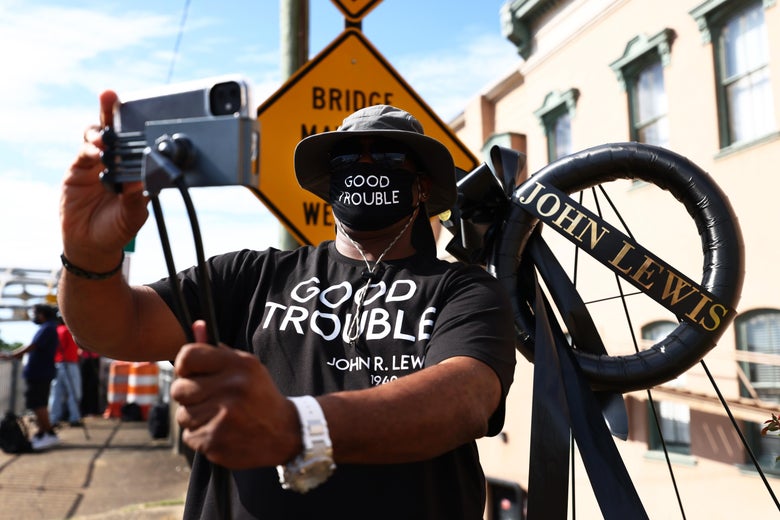 The memorial services honoring Lewis began on Saturday in Troy, Alabama, which was near the cotton farm where Lewis was raised. After going across the bridge, a military honor guard moved the casket to a hearse to travel to Montgomery, accompanied by Alabama state police. "It is poetic justice that this time Alabama state troopers will see John to his safety," Rep. Terri A. Sewell said.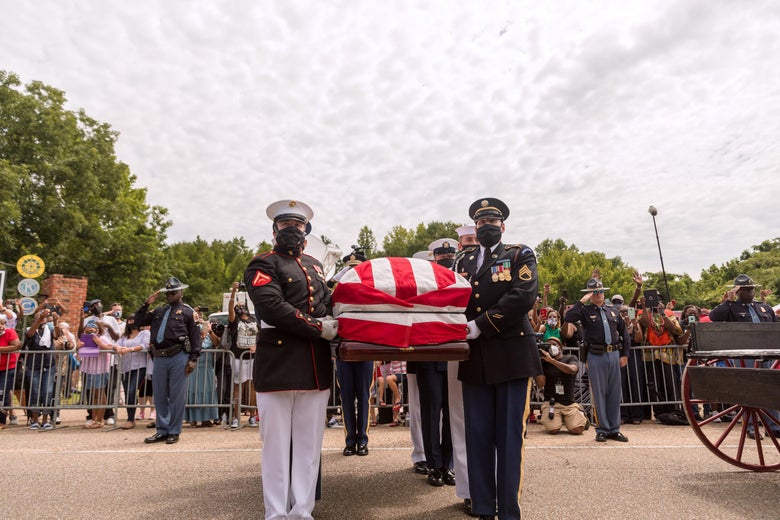 The hearse carrying Lewis arrived in Montgomery Sunday afternoon, where he will lie in state inside the Alabama State Capitol. His family members, many wearing shirts with the phrase "Good Trouble" were allowed first into the Capitol before the public was allowed inside. Lewis will then lie in state at the U.S. Capitol in Washington, D.C. on Monday. After an invitation-only ceremony on Monday afternoon, the public will be able to pay their respects.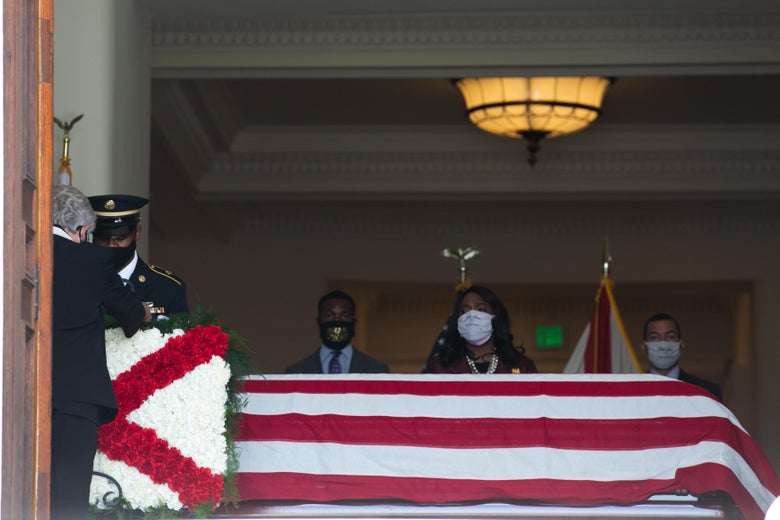 Support our independent journalism
Readers like you make our work possible. Help us continue to provide the reporting, commentary, and criticism you won't find anywhere else.
Join Slate Plus
Join
---