Jan 24, 2020 284 days to Nov 03, 2020

Slate's guide to the presidential candidates everyone's talking about this week.
Welcome to this week's edition of the Surge, our weekly newsletter ranking 2020 presidential candidates according to, uh, whatever scraps of news we picked up between long blocs of time without our electronic devices covering the impeachment trial. Those days are over, though, as the Surge is headed to Iowa to report on the ground through the caucuses on Feb. 3. Expect a lot more granular content about crucial precincts and county commissioner endorsements soon. (Just kidding. It will still be jokes about how Tom Steyer loves Bernie Sanders, but written from Des Moines.)
This week, in addition to the latest Steyer-Sanders rumors, we look at the battle that's erupted over Joe Biden's Social Security record, the kerfuffle over Donald Trump's Social Security comments, the merging of two notable gangs, and what Michael Bloomberg is spending millions of dollars on this week. And could it be that the Democratic establishment has slept on the same candidate for the second straight cycle?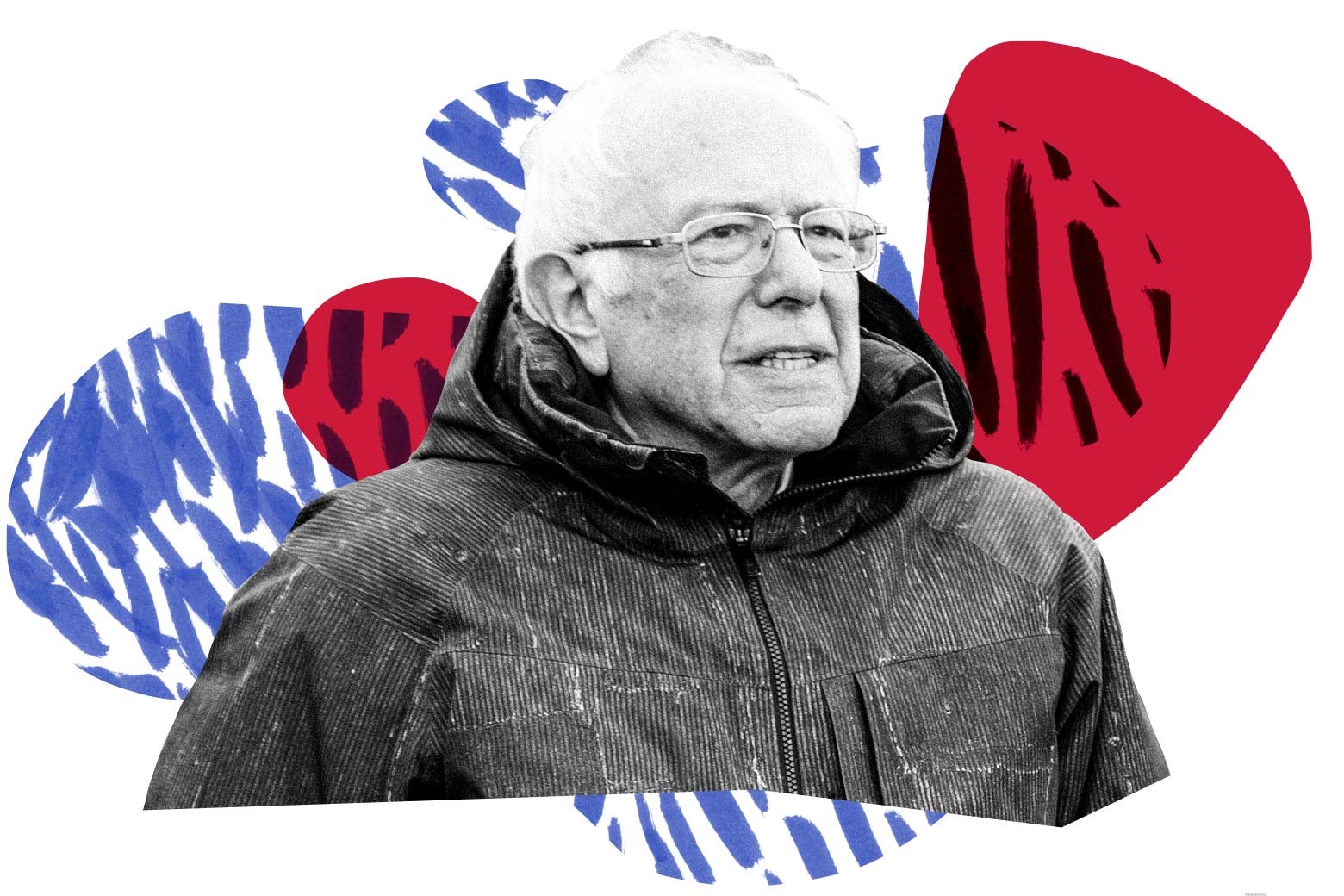 Last Week #3
1. Bernie Sanders
Not a niche candidate.
It's not just that Sanders had another strong polling week, with a CNN poll showing him overtaking Biden nationally and a New Hampshire survey showing him blowing out the competition there. It's what's buried in the crosstabs that's so promising. The rap on Sanders has been that he's a "high floor, low ceiling" candidate whose position at the left pole of the party limits his ability to grow. But in the CNN poll, 77 percent of Democrats and Democratic-leaning independents said they would be either enthusiastic or satisfied with Sanders as the nominee, versus 23 percent who would be either dissatisfied or upset. That was the best spread of any candidate, and Sanders was also leading Biden among both white and nonwhite voters. In the New Hampshire poll, Sanders had easily the widest favorability of the top contenders, too. These numbers suggest that Democratic voters don't view him as the disastrous, niche outlier who would automatically lose the general election that party officials (and certain former rivals) believe him to be. If Sanders can win the first two contests, Democratic voters might fall in line quicker than the party apparatus would hope.

Last Week #1
2. Joe Biden
A fight that makes sense.
Do you remember, reader, all of one week ago when the political world was aflame with the feud between Sanders and Elizabeth Warren over whether he believed a woman could beat Trump? What was that? This week's main feud is a lot more straightforward: Sanders and Biden—the two candidates who might be separating themselves from the rest of the field—fighting about Social Security records. Though not all of the Sanders campaign's criticisms of Biden have been on the level, the argument is directionally correct: Biden has a long record of deficit hawkery and has dabbled with cutting Social Security, much like every other leading Democratic Party figure of the 1980s, 1990s, and 2000s. This is a fight worth having for the Democratic Party right now—a fight between the compromiser and the idealist and over which direction the party should move.  

Last Week #2
3. Donald Trump
Take the discussion of cutting entitlements seriously.
Speaking of Social Security. The president, visiting Davos, Switzerland, this week as his impeachment trial got underway, suggested that he would take a "look" at addressing Social Security and Medicare in a second term. Though this admission was served with a heaping side of word salad, the opening should be taken seriously. The Surge has heard from several Republican deficit hawks in Congress who say that Trump has told them he would be willing to look at entitlements once he's secured reelection. It is important, more generally, to remember that if Trump wins reelection in 2020, he will never be up for reelection again, and he will be aware of that and act accordingly! He cleaned up his remarks on Thursday, but believe what he said the first time.

Last Week #4
4. Elizabeth Warren
Starting to get dicey.
The Surge now declares that we are officially close enough to the primary contests to start considering certain top-tier candidates' doom. So, Warren. Her two best early states should be Iowa and New Hampshire. There wasn't much polling in Iowa this week, but her New Hampshire polling was quite bad, as were her national poll numbers. This puts extra stress on her Iowa performance, but she's stuck in the Senate for much of the run-up to that. If she has a magic trick in her pocket, it might be time to consider deploying it. P.S.: Same general idea for Pete Buttigieg, but we don't feel like doing another entry for him.

Last Week Unranked
5. Andrew Yang
A spiritual supernova as the Yang and Orb gangs merge.
Yang seems to have found the sweet spot for having fun while running for president: He's not expected to win and has gotten so much further than anyone thought he would, but he has enough money to continue campaigning for a decent while longer. Voters like him as a human being, and—with a big caveat for Elon Musk—he has one of the cooler groups of celebrity endorsers. And now, the lightness that he's brought to the Democratic primary has been recognized by the goddess of light herself: former candidate Marianne Williamson, who promised this week not to "endorse" Yang, but to help him out in Iowa to keep his run going beyond the early states. "Andrew's personality is like a tuning fork realigning us with something we need to retrieve, taking us back to a more innocent time, making us remember to chuckle," Williamson said (as if anyone else on Earth could possibly put those words together). "I'm lending my support to Andrew in Iowa, hopefully to help him get past the early primaries & remind us not to take ourselves too seriously. We need that this year."

Last Week Unranked
6. Michael Bloomberg
Checking in on the performance art.
Every few weeks we like to update Surge readers on Bloomberg's experimental project to burn a billion dollars that means nothing to him and, when gone, will still leave enough money for him, his children, his grandchildren, and his great-grandchildren to buy anything they want, as many times as they want, for as long as they live. The way some of us might copy-paste some passing thought from a tweet into a newsletter? This is how Bloomberg treats national advertising purchases on major television networks. On Thursday he released a nationwide ad just to blast some book excerpt about how Trump is rude to the military. He bought a nationwide Super Bowl ad because he thought it might "jab" Trump. Ha ha. But while he's at it, why doesn't he just offer Trump $30 billion to not run for reelection? No, really, why not?

Last Week #6
7. Tom Steyer
He got to dance with Bernie!
Last week on Tiger Beat Surge we wrote about how Tom wanted to talk to Bernie but Bernie and Liz were arguing so Bernie ignored him and Tom looked so awk. But then this week Tom and Bernie were in South Carolina and Tom got next to Bernie and tried to talk to him and Bernie ignored him again. UGH. But then everyone started dancing and when Bernie was dancing Tom got next to Bernie and danced next to him! Are Tom + Bernie finally a thing or is Tom being too desperate??