Jan 10, 2020
298 days to Nov 03, 2020

Slate's guide to the presidential candidates everyone's talking about this week.
Welcome to this week's edition of the Surge, your weekly newsletter ranking the five presidential candidates who could actually be the next president, then typing something about Amy Klobuchar and Michael Bloomberg.
This week we saw a BRIEF WAR WITH IRAN as well as a few polls out of Iowa and New Hampshire, the first polls we had seen from those two determinative states in a long time. The takeaway? All of the old white people you know and love are jammed together in contention, as is the kid from Indiana. So which one would you most want to be at this point?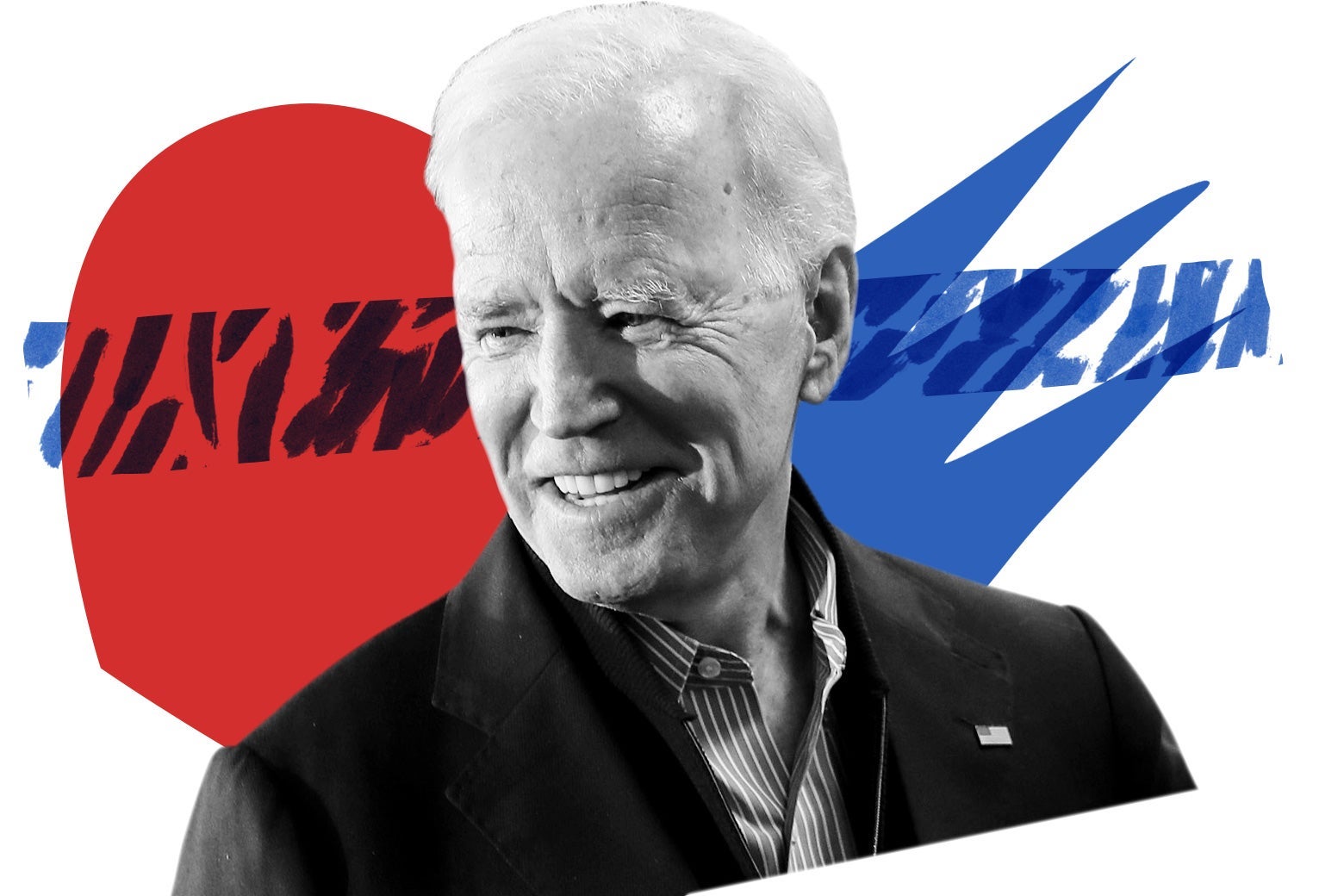 1.

Joe Biden Keeping the firewall intact.

You want to be Joe Biden! You always have, even when you've repressed it. Last week, we wrote about how Biden needed to avoid getting blown out in Iowa and New Hampshire to preserve his advantage in more diverse states, like South Carolina, that vote afterward. It wouldn't be the end of the world if he came in second in the Iowa caucuses, but fourth? A little end-of-the-world-y! So it was welcome, nonapocalyptic news for Biden this week when the first Iowa poll in weeks, from CBS/YouGov, showed him in a three-way tie for first with Pete Buttigieg and Bernie Sanders, while two polls from New Hampshire showed him within a point or two of the lead. In other words, he is right in the thick of it for a win in either of these first two states, the loss of either of which would present a serious obstacle to the nomination for any of his challengers. He also has an advantage over the sitting senators with whom he's competing in these early states, who might be stuck in the Senate in the closing stretch for an impeachment trial.

2.

Bernie Sanders "Big Bucks Bernie" scoffs at your logistical difficulties.

Indeed, being stuck in D.C. for a Senate trial would present difficult circumstances for a senator who's running for president—a poor senator, that is. But the Bernie Sanders campaign, as we learned from fourth quarter fundraising numbers, possesses infinite money, which can be spent on daily private planes. "They're not going to be meeting at night [for the trial]," Sanders adviser Jeff Weaver told NBC News, "so we can obviously fly from D.C. to states and hold events in the evening and fly back, you know, so he can be back in the morning to do his work in the Senate." Why not rent out a whirlybird that ferries him from the Capitol to the airport too? Even better, how about a secret government teleportation device? If anyone has a price, it's DARPA. 

3.

Donald Trump Wars??

In the one week since this newsletter last came out, the president has initiated and (hopefully!) seen the end of an acute foreign policy crisis with Iran. In an attack that random oral plastic surgeons roaming about Mar-a-Lago were briefed about more than sitting congressional leaders, the U.S. assassinated powerful Iranian military commander Qassem Soleimani. Fortunately no lives were lost in the Iranian counterstrike days later (sort of), giving Trump an off-ramp from further escalation. If—if—if—that's the end of this crisis, how will it "play" in November? That's a psycho question! (No one will remember this, or the upcoming July hot war in the South China Sea, by November.)

4.

Pete Buttigieg A black member of Congress endorsed him? A black member of Congress endorsed him!

(Ex-)Mayor Pete is hanging tough in Iowa and New Hampshire, but his viability as a national candidate still hinges on his ability to win in more diverse states, and that hinges on his ability to earn the consideration of black officials. Over the summer, Buttigieg had an awful meeting with members of the Congressional Black Caucus, in which he didn't have an answer for why he didn't have more black supporters "validating" him on the trail. This week, however, Buttigieg finally earned the endorsement of a member of the Congressional Black Caucus: Maryland Rep. Anthony Brown, whom the campaign had been courting. It's a start! But if Buttigieg wins Iowa and/or New Hampshire and that number stays stuck at one, it won't be a great sign that he's turned the corner. 

5.

Elizabeth Warren Uh oh. She's in … The Spot.

Elizabeth Warren is sitting in fourth place in both Iowa and New Hampshire, and it's not clear which direction she should go to burst back out. As the New York Times wrote in an analysis this week, Elizabeth Warren is being squeezed hard from both the center and the left, a space that former candidate Kamala Harris once knew plenty about, and former candidates Beto O'Rourke and Kirsten Gillibrand before her. The problem with being in The Spot is that once you're known to be in it, every decision you make looks flustered and overcalibrated. For instance: When Warren's initial statement on the Soleimani killing offered the modest equivocation that Sanders' didn't, she released a more anti-war one later, which earned her criticism from the center for not denouncing Soleimani harshly enough. It's a tough thing to try to straddle the left and the center-left. It's tougher when everyone sees that's what you're trying to do. But hey, Julián Castro endorsed her this week, that's cool?  

6.

Amy Klobuchar She's a factor. Not, like, to *win*. But a factor.

Amy Klobuchar has clawed her way into a solid fifth place in the Democratic primary, which is definitely … better than sixth place, though not as good as fourth, or third. Significantly better than eighth, absolutely. The most recent Iowa poll pegged her at 7 percent, and we'd bet that in Tuesday's debate in Iowa she will put on another competent performance that wins the hearts of pundits everywhere and moves her polling among real people up another single point or so. If Klobuchar heads into caucus night in the high single digits, it will make her supporters very important. At each caucus site, if a candidate doesn't reach 15 percent support at first, they are deemed "nonviable," and the candidate's supporters can flock to other candidates for the next round. With Iowa being as tight as it is, the reapportionment of Klobuchar supporters will be something to watch.

7.

Michael Bloomberg Checking in on Democratic Primary 2.

Let's check in on news from the overlapping dimension where Democratic Primary 2 is being contested. While the Democratic Primary 1 candidates begin their final sprint to the finish in Iowa and New Hampshire, billionaire Michael Bloomberg is fighting tooth-and-nail in Primary 2, competing hard this week in Illinois, Virginia, Ohio, Minnesota, and Texas. He has spent more than $170 million in these states, an advertising blitz—though "blitz" doesn't really cut it; Bloomberg 2020 ads are more a fact of life at this point in the way that Geico ads are—that has gotten him the polling numbers he needs to qualify for next week's debate. Alas, his total number of unique donors—one—is well short of the donation threshold, which means he won't be onstage, at least not in our dimension. The two primaries are projected to merge into a single time-space plane on Super Tuesday in early March, threatening a tear in the universal fabric, an intergalactic existential paradox, and the final revelation of God—but probably not a significant surge for Bloomberg.