Jan 03, 2020
305 days to Nov 03, 2020

Slate's guide to the presidential candidates everyone's talking about this week.
Welcome to this week's edition of the Surge, your newsletter ranking the 2020 presidential candidates according to news items that we were paying close attention to, on vacation, during the holidays, without our computers.
Now that we are finally in the same calendar year as the news event we have been writing about for the past year, we look back at fundraising totals from the fourth quarter of the now-dead, despicable year 2019. Elizabeth Warren is still trying to reset, Joe Biden still needs to avoid embarrassment in Iowa, and columnists still can't stop thinking about why young voters aren't automatic votes for a candidate who is also young. You still can't even get a timely impeachment trial in the Senate. And one Democratic candidate is still a fundraising machine.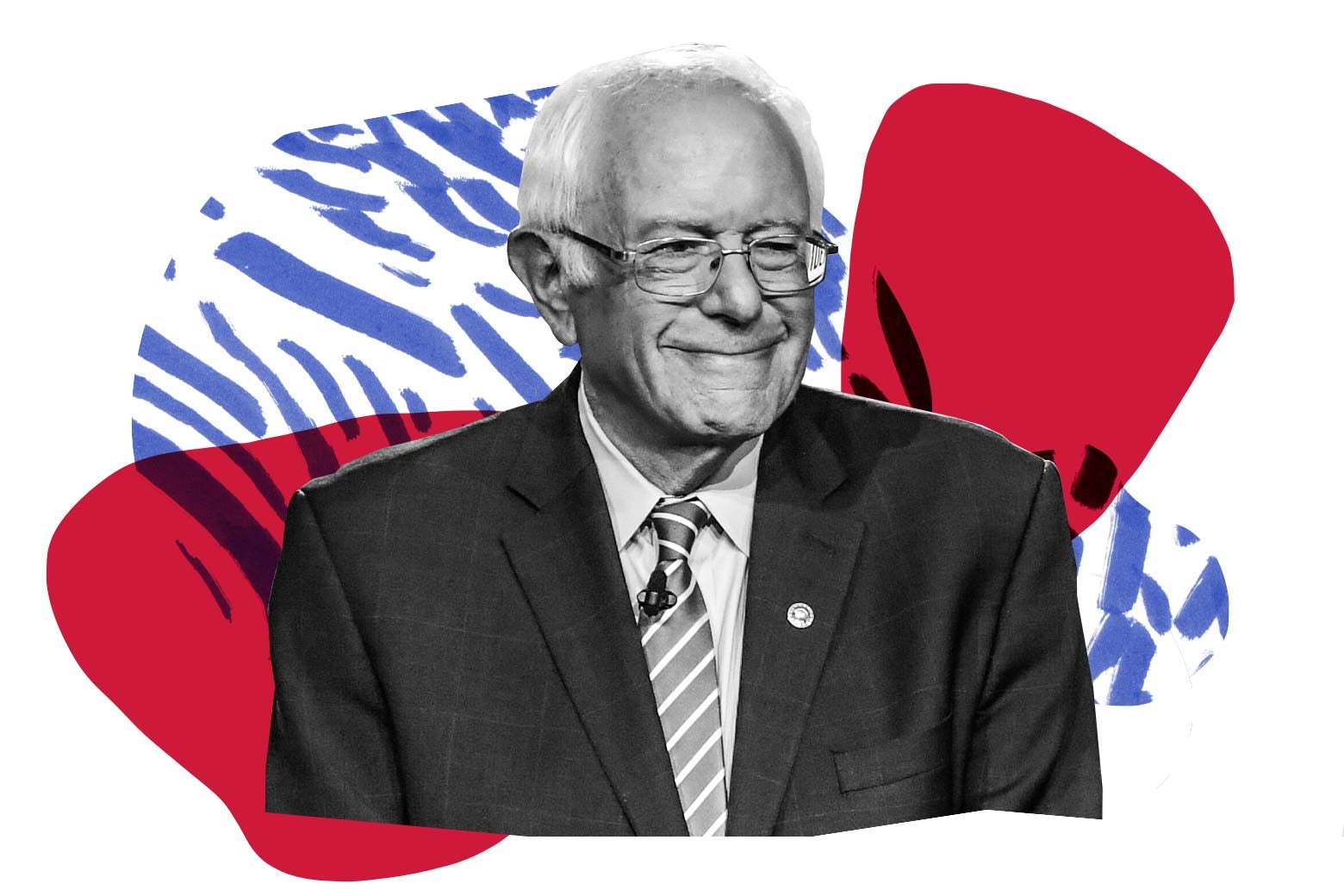 1.

Bernie Sanders Oh look, he's doing that thing again where he raises tons of money and rises to the top?

An extra-special Happy New Year to the hapless collection of souls that compose what we vaguely refer to as the "Democratic establishment." We'd like to run through a few data points for them. First: Bernie Sanders raised $34.5 million in the fourth quarter of 2019, the largest haul of any Democratic candidate in any quarter last year. Given the broad-based, low-dollar nature of his fundraising model, there is plenty more to come in quarters future. A few other numbers: Sanders is only trailing Pete Buttigieg by 2 percentage points in the RealClearPolitics polling average of Iowa. He is leading Buttigieg narrowly in the New Hampshire average, and is tied for second in Nevada. Mainstream party officials and wealthy Democratic donors began 2019 in an absolute panic about Sanders' campaign, but then overcorrected by interpreting his sluggish summer as the final chapter in a failed second bid that couldn't replicate the competitiveness of his 2016 campaign. One month out from the Iowa caucuses, Sanders is in a more competitive position for the nomination than he ever was in 2016.

2.

Joe Biden The Don't Come in Fourth Place strategy.

The former vice president had a successful last week, in terms of providing enough just-barely-newsworthy content for political media to aggregate, maybe run a couple of takes about, and keep homepages fresh during the holidays for the few people paying attention. He said at one rally that coal miners should "learn to program" and at another that he would consider a Republican for vice president except no one came to mind because they're all cowards. Click, close, forget. For all of the noise, Biden has a straightforward task this month: Spend enough time in Iowa and New Hampshire to not come in an embarrassing fourth place in them, after which state primary electorates will diversify, to his benefit. A 10-stop Iowa bus tour to open the year, along with the first endorsement from an Iowa member of Congress, is a good start.

3.

Pete Buttigieg Why do people with different politics than Buttigieg dislike his candidacy?

Buttigieg's successor as mayor of South Bend, Indiana, was sworn in on New Year's Day, meaning Buttigieg is now just another 37-year-old nomad in the "gig economy" with no obvious next career step, unless he becomes the most powerful person in the world in a year. And though Buttigieg is generally popular among the Democratic primary electorate, especially in the first two voting states, the media nevertheless spends a confounding amount of time developing theories for why six or seven socialists blog mean things about him, despite belonging to the same age cohort. The Surge's deep theory is that it's because he's running as a moderate attacking the left-wing positions that these socialists prefer. Yes, even though they were born in roughly the same era!!

4.

Donald Trump Still awaiting a Senate court date.

Congress returns next week following its holiday break, and the first order of business in the Senate is supposed to be President Donald Trump's impeachment trial. But House Speaker Nancy Pelosi has held off on naming impeachment managers—the move that would trigger the Senate trial—until she sees what the Senate trial will look like. As far as that goes, Senate Majority Leader Mitch McConnell and Minority Leader Chuck Schumer met the day before leaving town for the holidays, and have spoken … let's see here … zero times since then. When you speak with your negotiating counterpart for zero minutes over the course of two weeks, it's usually a sign that there's been no breakthrough in negotiations over documents, witnesses, or the length of the trial. This might not end for a while.

5.

Elizabeth Warren Pivoting away from the "plans" persona.

There comes a time in each campaign that's fallen back in the pack where the candidate gathers senior staff and asks how they can regain what they've lost. The answer, almost 100 percent of the time, is "maybe a fancy-ass speech?" Elizabeth Warren gave a fancy-ass speech in Boston on New Year's Eve in a fancy-ass Revolution-era-ass building. And while this speech ticked off specific plans she had released, the concept of having "plans" itself was not the central message. Instead of "I have a plan for that," her message was more about having a comprehensive vision. For that. Well! Whatever framing it takes to stop talking about "Medicare for All." Her fourth-quarter fundraising total, by the campaign's own admission, is expected to drop from the third quarter.

6.

Andrew Yang The money-haver has logged on. But why?

While a fundraising total in the high-teen millions is a bad sign for a once-leading contender like Elizabeth Warren, it's sensational news for Andrew Yang. Yang's campaign announced this week that it had raised $16.5 million in the fourth quarter, up from $9.9 million the previous quarter. Now there's just a question of … to what end is all this money being raised? Yang is still several qualifying polls short of what he would need to get into the Jan. 14 Iowa debate. To be a little more blunt about it: He's not in a competitive position to win anything as voting nears. He could give his staffers nice bonuses, maybe?

7.

Julián Castro The only Latino in the Democratic field is gone now, too.

In a video to his supporters this week, former San Antonio mayor and Obama Cabinet secretary Julián Castro dropped out of the presidential race. Though Castro had never picked up much traction, he earned a reputation for highlighting issues relating to the poor, and poor people of color, that often went overlooked. He also changed perceptions of himself: He's a scrappy, provocative politician, and not the careful, consultant-crafted figure he appeared to be when he first entered the national stage at the 2012 Democratic National Convention. He picked fights at debates—not always winning them—and staked out bold positions on immigration. And in one of his final provocations, he said what some other presidential contenders might think but dare not say: Maybe the Democratic Party of 2020 shouldn't be holding its first two nominating contests in Iowa and New Hampshire.