Oct 11, 2019 389 days to Nov 03, 2020

Slate's guide to the presidential candidates everyone's talking about this week.
Welcome to this week's edition of the Surge, your weekly newsletter ranking the 2020 presid—wait! Before the dumb jokes commence, an important announcement from Slate about a great new project:
Slate is launching a yearlong initiative examining one of the most essential questions of our time: Who counts? We'll be telling the stories of Americans who've had their voices silenced, votes diluted, and power clipped. And we need your help. Share what's happening in your own communities by emailing whocounts@slate.com, and support our work here.
In this week's newsletter, we look at the state of the race heading into next week's fourth presidential debate in Ohio, where the Surge will be on the scene asking Democrats why the debate isn't in a winnable state like Wisconsin. For the first time, Elizabeth Warren will be entering the debate as a co-front-runner. Tulsi Gabbard may or may not bother showing up. Tom Steyer will make his debut from a dais constructed out of million-dollar bills. But the candidate we're most interested in seeing on Tuesday night is the one who's been sidelined from the campaign trail.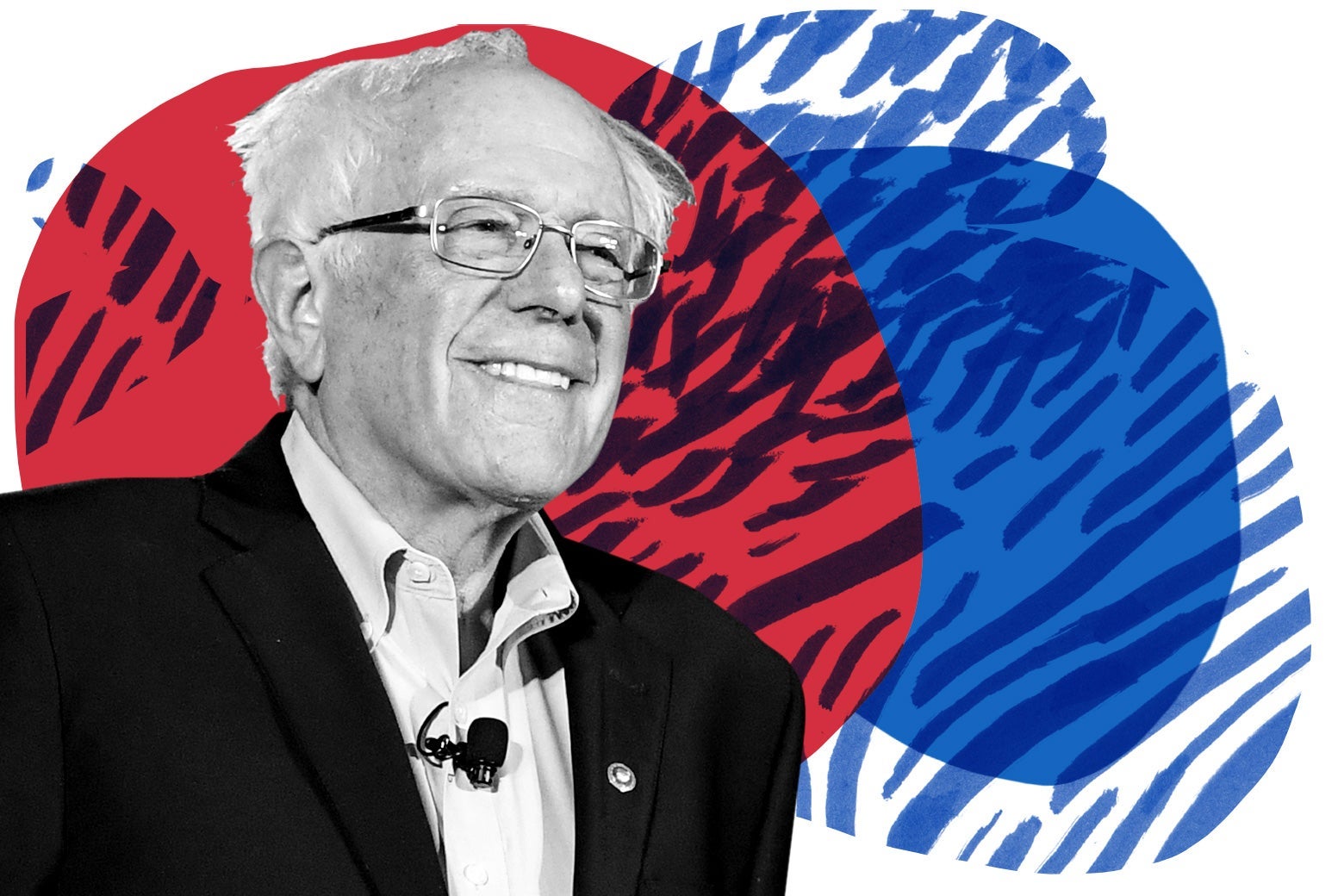 Last Week #2
1. Bernie Sanders
What will the new Bernie be like?
Bernie Sanders is still recovering from one of the worst weeks of his life. Last Tuesday, he had a heart attack. Not long after that, his daughter-in-law died just two days after a cancer diagnosis. Sanders, at home in Burlington, Vermont, has said that when he returns to the campaign trail—and if you thought for a second that Bernie Sanders might consider not returning to the campaign trail, you haven't been paying attention to Bernie Sanders—he will have to "change the nature of the campaign," scaling down the daily pace of events. The first campaign event for Sanders post–hospital stay will be Tuesday's debate. The Surge will be interested to see how he's doing, and whether he can still be a force on the debate stage.

Last Week #4
2. Elizabeth Warren
Congrats on the lead. Here come the attacks.
For the first time this week, Elizabeth Warren narrowly overtook Joe Biden in the RealClearPolitics national polling average, a collection of polls measuring a nonexistent national primary. (The national average does, however, reflect similar strength in Iowa.) The rise to Essential Tie status with Biden also led to a spike in scrutiny, with both journalists from her left and her right questioning the veracity of Warren's oft-repeated campaign claim that she was "shown the door" as a teacher in 1971 when she became visibly pregnant. None of the reporting has contradicted Warren's story, but it required her to offer further explanation—the first time in a while (probably since the DNA test) that Warren's background faced new scrutiny. It won't be the last.

Last Week #3
3. Joe Biden
It's not so much that he's collapsed.
With Warren now a full few tenths of a percentage point above Biden in a polling average of a contest that doesn't exist, Joe Biden is FINISHED and should drop out immediately. Yes? No. Biden should stay in. Because even though Warren has rocketed in the past few weeks, it's not that the floor has fallen out from under Biden: He's still hovering between 25 and 30 percent. This makes sense; the two draw their strength from separate bases. The problem for Biden, now that a competitor has finally reached his level, is less how he could fall than how he could grow. Has Biden shown anything on the campaign trail or in debates to attract a sudden rush of new supporters? Arriving late to the impeachment party isn't really taking the contest in a bold new direction.

Last Week Unranked
4. Donald Trump
Doing the one thing he could to piss off his closest allies during an impeachment process.
After a single phone call this week in which Turkish President Recep Tayyip Erdogan probably just had to tell him that the Trump Towers in Istanbul were nice properties, President Donald Trump stood down and allowed the Turkish military to invade north Syria and attack the Syrian Kurds who sacrificed the most to defeat ISIS. The move has drawn a rare, unhedged rebuke not just from the Republican rank and file but from some of Trump's closest allies. Lindsey Graham, Trump's golfing buddy, is losing his mind, promising veto-proof congressional sanctions against Turkey while the president "refuses to act." Even Franklin Graham, the prominent evangelical failson, has separated from Trump on the issue. We would say that forcing a wedge between himself and his closest buddies in the middle of an impeachment process is dumb, but the general corruption poisoning our government probably means the opposite: In an effort to get Trump to change his mind on Syria and push back against Turkey's invasion, his friends will go after the impeachment probe even harder to gain suck-up points with our insecure commander in chief. A Surge prediction! You heard it here first.

Last Week Unranked
5. Tulsi Gabbard
Who's she going to shiv this time—if she shows up?
Who will be the Hawaii Slasher's next victim? The last time we saw Gabbard in a presidential debate, in late July, she sliced apart Kamala Harris' record as a prosecutor (with some hyperbole that seemed to catch Harris off guard). Gabbard seems to enjoy playing hit man to mainstream darlings, and there's been some speculation that Elizabeth Warren and her thin foreign policy record may be Gabbard's next target. But this speculation assumes that Gabbard will show up to the debate. In a video this week, Gabbard said that she was seriously considering boycotting, bemoaning that "the DNC and corporate media are rigging the election again, but this time against the American people in the early voting states of Iowa, New Hampshire, South Carolina, and Nevada." The argument that for-profit cable debates are playing a too-powerful winnowing role in the process is one to which the Surge is sympathetic. But … she's gotta show, right? Even if it's dumb that the debates are playing that winnowing role, they are playing that winnowing role. Go on, Tulsi. Enjoy the simulated democracy-tainment of television. Hurt someone.

Last Week Unranked
6. Tom Steyer
A debate debut.
It seems bizarre that this "late" in the primary process we'd be seeing a presidential candidate debate for the first time, but such is the case with Tom Steyer, the billionaire who's flooded early voting states with TV ads and mail in order to get himself on the debate stage. What will he be like? He's sort of a hybrid of Bill de Blasio and John Delaney: a white male progressive, but with lots of Business Money. Even if the masses don't flock to his corner in this debate—a distinct possibility, given the analogy we just made—it doesn't matter: You'll see him forever. Steyer has already qualified for the next debate and will have enough resources to compete for as long as he likes. Like him or don't like him, get used to him.

Last Week #5
7. Kamala Harris
Sentencing Iowa's children to a life of coding.
The struggling former top-tier candidate made a decision last month to go all-in on Iowa in search of a top-three finish in the state. Since we don't have anything interesting to say about any other candidates, let's check out what she's been up to. She has a new walkout song and has been emphasizing her career as a prosecutor. One of the ways she's been emphasizing that is by accosting children on the street and demanding to know why they aren't in school. Because they're getting lunch, detective. She has also reportedly told multiple students pursuing other careers to learn to code. Perhaps something for her to consider after she finishes fifth in Iowa?