It was a tough homecoming for French President Emmanuel Macron. As soon as he stepped off the plane from the Group of 20 summit, he found himself in the middle of a political crisis following the worst riots to hit Paris since 1968. More than 400 people were arrested and more than 260 injured nationwide Saturday as thousands of police officers tried to quell protesters that burned cars, looted stores, and smashed windows. The protesters also spray-painted some of the most iconic monuments in Paris, including the Arc de Triomphe. "I've worked on monuments around Paris for 20 years and I've never seen anything like this at the Arc de Triomphe. It was carnage," a Paris City Hall official overseeing the cleanup said.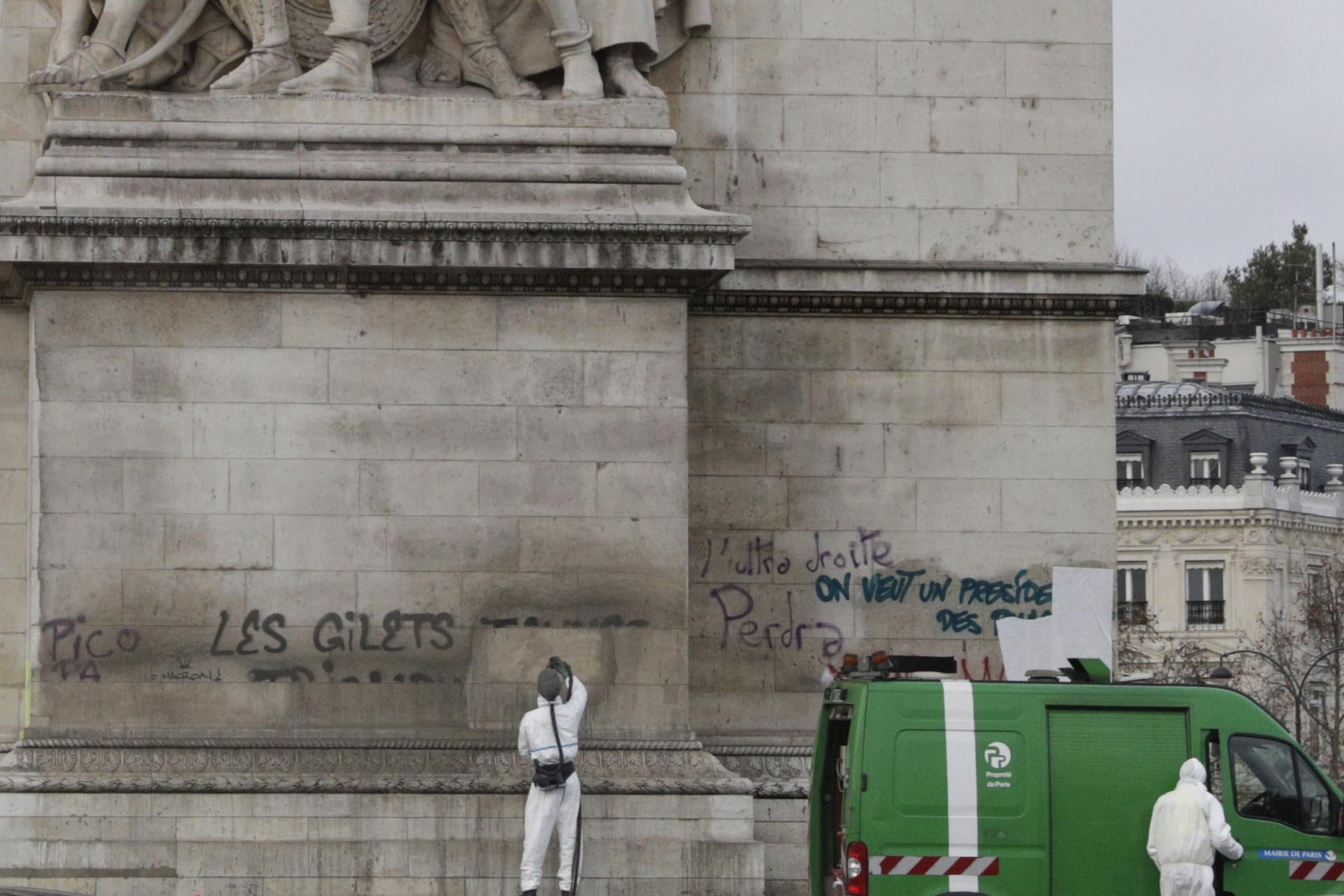 The growth in the so-called "yellow-vest" protests appears to have caught Macron's administration off guard as a movement that began against fuel taxes has grown into a broader anti-government movement. The president has called on his prime minister to hold talks with representatives of the protesters while emphasizing that the violent few do not represent the majority of citizens. It is far from clear who actually represents what has been described as a largely leaderless movement, but a meeting is expected as early as Monday. An earlier effort to meet with representatives of the movement collapsed when eight self-declared spokespeople were threatened by others who insisted they didn't represent the demonstrators as a whole.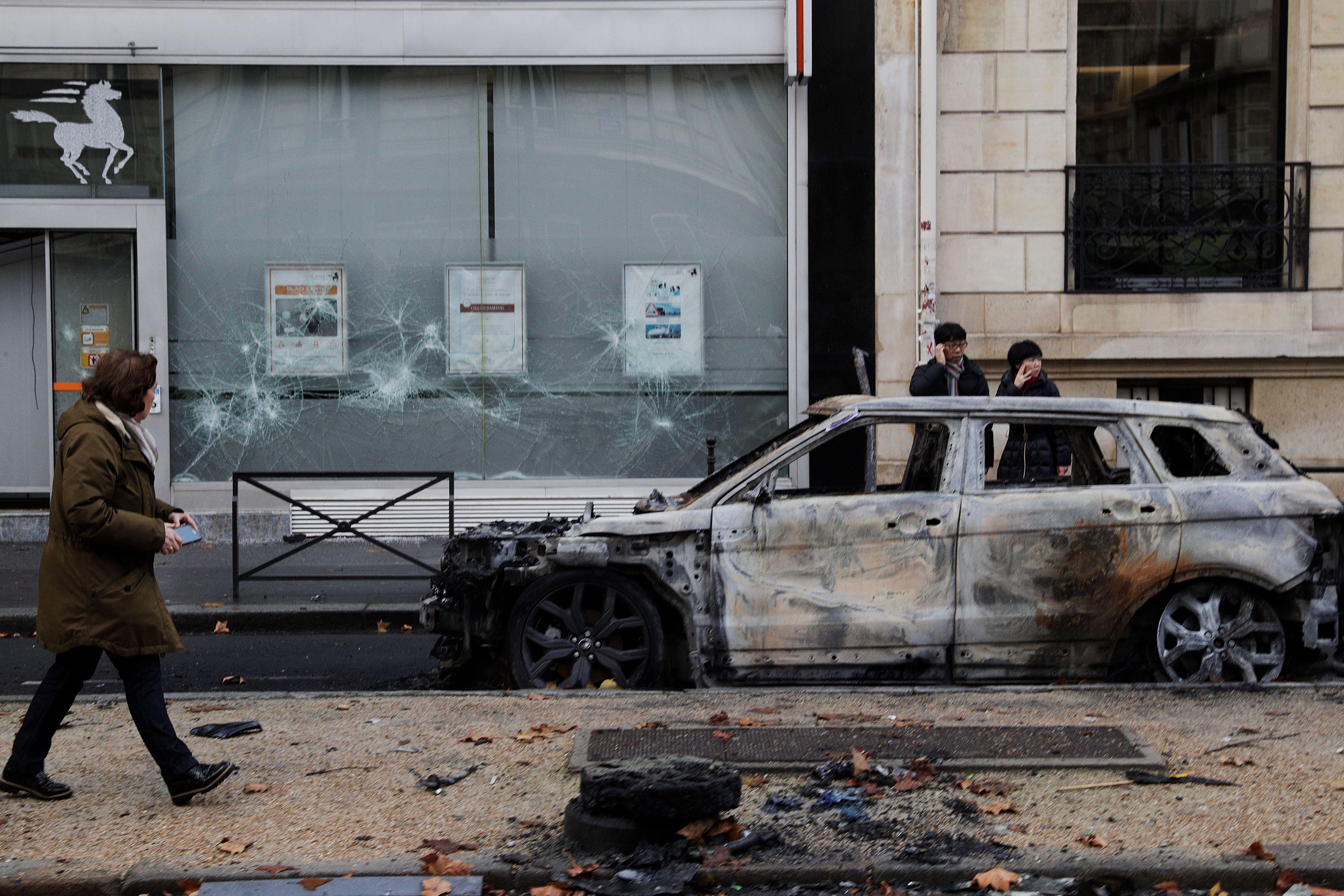 On Sunday, Macron visited some of the areas that were worst-hit by the riots, and he was met by both boos and cheers. Although the most spectacular violence took place in Paris, the protests Saturday demonstrated how the "yellow vests" have truly become a national movement. Overall more than 130,000 people took part in demonstrations across France, according to the Guardian. "It's difficult to reach the end of the month. People work and pay a lot of taxes and we are fed up," one protester told the Associated Press. Macron said that while he was willing to listen to the demonstrators, he would not tolerate violence which officials are blaming on infiltrators.