Slate's guide to the seven midterms races everyone is talking about this week.
The midterm elections finally happened, which brings some bittersweet news: This wrap-up will be the final edition of the Hot Seats, the top political newsletter of "rural diner country." In this final edition, we do what we always do: grab a few data points and type sweeping conclusions as to what they say about life, love, and war in the 21st century. We look at where Democrats had their strongest nights and where Republicans were able to contain the wave. We reminisce about how Florida made Democrats unreasonably miserable on election night and how Republicans wasted millions of dollars in northern Virginia for optics. Also, Scott Walker lost.
Thank you to the 5.2 billion subscribers to this newsletter, representing all seven continents, four planets, and one dwarf planet. Thank you, especially, to the tipsters who clued us in to races that were flying under the radar, and apologies that we couldn't use most of them. (People wanted their Beto, OK?) Maybe this newsletter will return for the 2020 cycle?! We'll consult our pollsters and key early-state allies before making any final decisions. Let's start the list.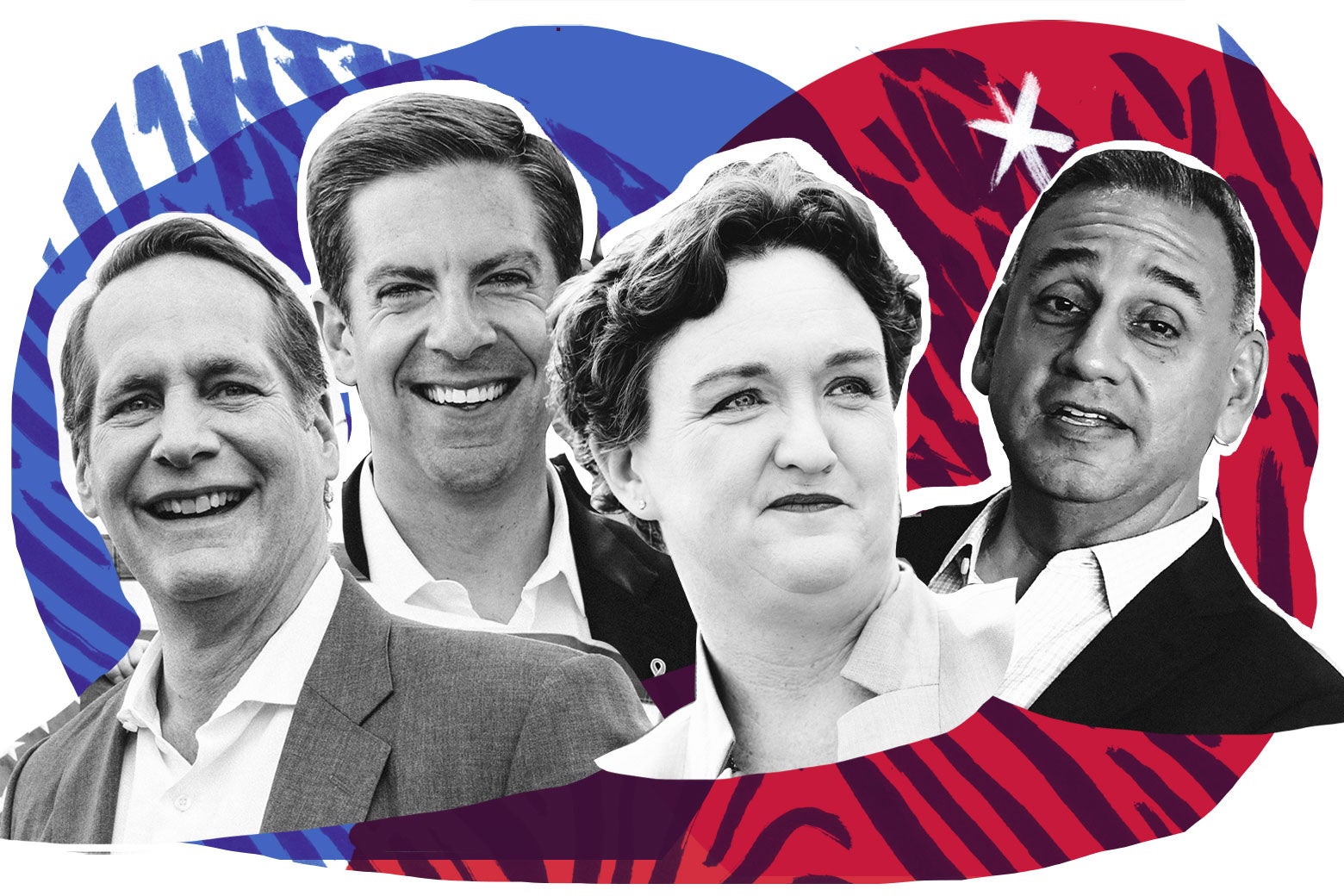 1. Orange County, California
Democrats' crown jewel in the new political realignment.
Orange County, California, to the southeast of Los Angeles, was the beating heart of the conservative movement for much of the 20th century, where "all good conservatives go to die," as Ronald Reagan put it. And there was no better demonstration this cycle of Democratic gains in longtime Republican suburban strongholds than Orange County. As of this writing, three of the four Republican-held districts containing at least part of Orange County—California's 45th, 48th, and 49th—have flipped blue. Young Kim, the Republican candidate in the fourth of these districts, the 39th, isn't expected to maintain her lead much longer. California Republicans could have as few as seven representatives out of 54 in the next Congress, and the margins keep getting worse as mail ballots are counted.
Themes: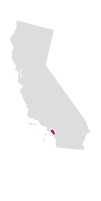 2. Texas Senate
Beto did good!
I was one of those snooty skeptics throughout the cycle, thinking that Rep. Beto O'Rourke never really had much of a shot against Texas Sen. Ted Cruz. Democrats always get their hopes up that Texas' long-prophesied blue shift will happen imminently, only to get outvoted by millions. But after the O'Rourke race, in which the congressman lost by fewer than three points—a much narrower margin than other closely watched Senate battleground races in Missouri, Indiana, Tennessee, and North Dakota—Texas still may not be blue … but is that some purpling in the near distance? The enthusiasm the O'Rourke campaign kicked up in booming metropolitan areas in and around Austin, Dallas, San Antonio, and Houston netted Democrats two congressional seat flips and gave another half-dozen Republican members the first scare of their lives. This is real progress for Democrats in the Lone Star State. There's another Republican senator, John Cornyn, up for re-election in two years, and some sort of national election too.
Themes: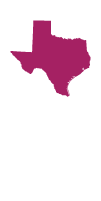 3. Missouri Senate
Surging rural turnout painted a different picture in the Senate.
Senate Democrats' situation looked pretty bad on election night, but their final net loss will be one to two seats, depending on whether Florida ever finishes recounting. Still, Republicans beat the polls nearly across the board in what was a historically bad map for Democrats. You can see why by looking at a map of Missouri's results, where Democratic Sen. Claire McCaskill lost to state Attorney General Josh Hawley. She won the city of St. Louis and just four other counties, while losing by 40 or 50 percentage points in dozens of rural counties. Trump's strategy—if we give him the benefit of strategizing—to polarize the electorate as a boost to the GOP's Senate prospects, even if it cost them suburban House seats, mostly worked. McCaskill didn't have any tricks in her pocket this time.
Themes: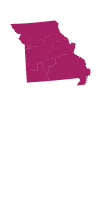 4. Florida Governor
Democrats' most painful loss colored their impressions of the night.
So much of Democrats' initial feelings of disappointment on election night can be traced to Florida. Oh, Florida. Early vote numbers looked good for Democratic gubernatorial candidate Andrew Gillum, only to disappear as precincts in the Panhandle submitted their results. The polling error in this race was the most agonizing for Democrats, as it was just large enough to knock out—pending an unlikely recount result that flips tens of thousands of votes—one of Democrats' most beloved nominees. If that result holds and Ron DeSantis becomes governor, Republicans will once again control the state heading into another presidential election. The night got so much better for Democrats as results came from the Northeast and Upper Midwest, but that early gut-punch in Florida left a mark that lasted for days.
Themes: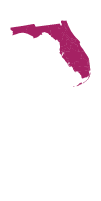 5. Virginia's 10th District
The polls were right, and the money was wrong.
In this northern Virginia district, Democrat Jennifer Wexton beat Republican Rep. Barbara Comstock by 12.4 percentage points. This is roughly in line with what polls predicted and what common sense suggested would happen in one of the most ardently anti-Trump areas in the country during a suburban wave. But for some reason, the National Republican Congressional Committee spent several million dollars trying to protect this seat in the closing weeks of the race. This confused the press and made us wonder if the polls were missing something. They were not! The NRCC was lighting money on fire. Why? Perhaps they made some promise to Comstock. But here's another theory: Virginia's 10th was Democrats' first pickup of the night and viewed as a bellwether of whether Democratic suburban strength would materialize. Republicans may have wanted to keep the margin close to dampen Democratic enthusiasm. Andrew Gillum, as I wrote above, took care of that instead.
Themes: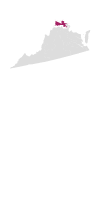 6. Wisconsin Governor
They got Scott Walker? They got Scott Walker!
One of the biggest enthusiasm lifts for Democrats came late Tuesday night. Wisconsin Gov. Scott Walker, the charmless generic whom Democrats had narrowly failed to defeat on three separate occasions, seemed like he might make it four. But once votes in Milwaukee were counted, Democrat Tony Evers took the lead and never looked back—and Democrats finally got rid of one of their chief menaces of the decade, now controlling an important swing state heading into 2020.
Themes: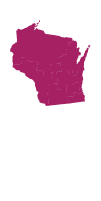 7. New Jersey's 3rd District
It would have been strange if the resurrector of Obamacare repeal had survived this election.
In May 2017, I watched in person as New Jersey Rep. Tom MacArthur, who brought House Republicans' Obamacare repeal bill back from the dead by floating an idea to loosen protections for people with pre-existing conditions, got screamed at by his constituents for five hours. If there is a single congressional member who can be assigned near-total blame for the Democratic messaging that allowed them to retake the House, it is MacArthur. And yet? He was favored to win re-election for most of the cycle in this southern New Jersey district that cuts across the state. As the campaign rolled on, though, his opponent, Democrat Andy Kim, crept closer and closer. Eight days after Election Day, Kim was declared the winner, MacArthur conceded, and the 2018 midterm elections made a little bit of sense.
Themes: