Nov 02, 2018
4 days to Nov 06, 2018

Slate's guide to the seven midterms races everyone is talking about this week.
Welcome to the final Hot Seats rankings before Election Day. We could have used this occasion to revisit some of our most frequent entries on the list—Texas Senate, Florida governor, Georgia governor, Arizona Senate. The usual. Instead, this week's theme is a bunch of House districts we've never talked about! We're doing this to point out the breadth of the threat House Republicans face on Election Day. The Democratic Congressional Campaign Committee, for all the flak it has taken over tactics here and there, worked diligently to field viable candidates in every district in the ballpark of "competitive," creating as many paths to a majority as possible. In the final weeks of the campaign, we've seen new threats to Republicans' majority emerge daily, all with money behind them. This list is just a small sampling of those threats.
Try not to go crazy in the next few days, and we'll see you on the other side.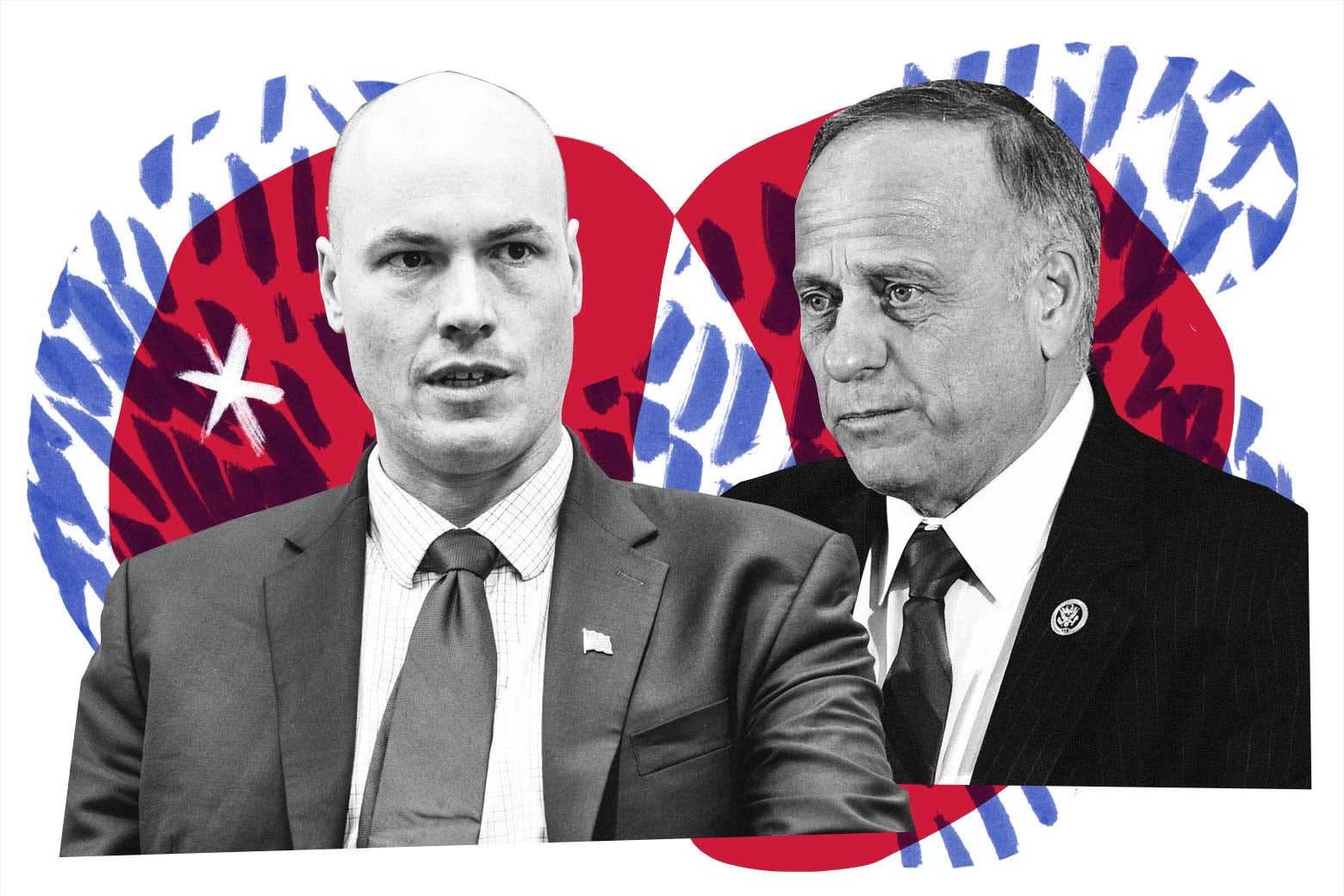 1.

Iowa's 4th District Allow yourself to dream of a Steve King–free Congress.

White nationalist–sympathizing kook Steve King, the longtime congressman from northwestern Iowa, doesn't have too many friends these days (outside of Texas Sen. Ted Cruz.) Companies that have supported him financially are abandoning him after the Tree of Life synagogue massacre in Pittsburgh. The Republican congressman whose job is to get Republican members elected, National Republican Congressional Committee Chairman Steve Stivers, publicly denounced King's white-supremacist ideas in a tweet. King is on the run, and he's feeling at least enough pressure from his Democratic challenger, J. D. Scholten, to begin running some campaign ads after mostly screwing around all campaign season. Could he lose? Eh, probably not. Even after everything, the race is still rated "lean Republican" in this extremely conservative district. If he did lose, though, it would make Tuesday night all the sweeter for Democrats.

Themes: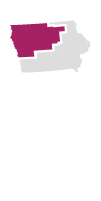 2.

Kansas' 3rd District Not every Republican wants your Total Endorsement, Donald Trump.

GOP Rep. Kevin Yoder, who represents a suburban Kansas City district that Hillary Clinton narrowly carried in 2016, may be the most entertaining Republican in terms of how he treats Donald Trump. In the primary, he was happy to have Trump's support and touted the border-wall money he secured for the president in a House Appropriations bill. In the general election, however, he's portrayed himself, risibly, as something of a bulwark against Trump. He's argued that he was the one who persuaded the administration to roll back its family-separation policy and pointed out that he has voted against the president a time or two in committee. Most amusing, though, is how he's tried to criticize his Democratic opponent, Sharice Davids, for not doing enough to stand up to Trump. Davids was selected in 2016 for the final class of Obama White House fellows, working at the Transportation Department. Her tenure carried over into the Trump administration, and Yoder has used that brief window to argue that she—a fellow!—never stood up to Trump when she "worked for him." Arguing that his Democratic opponent is weaker on Trump than he is doesn't make much sense, then, when the president enthusiastically tweets out his support for Yoder, giving him his "Total Endorsement." Yoder would've been better served if Trump had called him a pain in the ass.

Themes: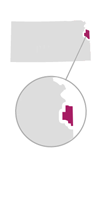 3.

Texas' 22nd District Pete Olson's "Indo-American carpetbagger" meltdown.

Texas Rep. Pete Olson represents what should be a comfortable, R+10 district in the southern suburbs of Houston, but he's facing enough of a challenge that the Cook Political Report rates this race as an uncomfortable "lean Republican" one. He faces a strong challenger in Sri Kulkarni, a diplomat who quit the foreign service and returned to Texas to run for Congress because he was sick of Trump's racist nonsense. He's running a diverse campaign, in 16 languages, in a diverse district. Olson, meanwhile, is an extremely white man, and CNN last month obtained footage of him calling Kulkarni a "liberal, liberal, liberal Indo-American who is a carpetbagger." When confronted by a constituent recently about why he felt the need to call out Kulkarni's ethnicity like this, Olson awkwardly dodged the question, saying, "Carpetbagger's not a race." Nailed it.

Themes: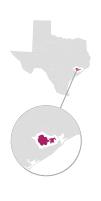 4.

Utah's 4th District If Republicans don't win here …

Rep. Mia Love is the only black Republican woman ever elected to Congress. Her time may be up after two terms. The last few polls of her district, which includes part of Salt Lake City, show her either tied with or trailing her Democratic opponent, Salt Lake County Mayor Ben McAdams. This is the most "moderate" of the four Utah districts, but it's still an R+13 district. Love has a couple of problems. First, Utah Republicans aren't as hot on Donald Trump as those in some other deep-red states. According to a recent Morning Consult survey, the president's approval rating is now underwater in Utah. She's also been embroiled for months in a scandal involving money she raised for a primary that she never faced. Love argued that the FEC's inquiry was over, but a newly released FEC email suggests that the complaint "remains pending before the commission." House Republicans already have enough problems in New York, New Jersey, Illinois, Pennsylvania, Florida, California, and Michigan, to name a few states where they could lose multiple seats. They can't afford to lose a seat in Utah too.

Themes: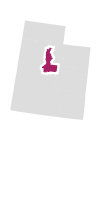 5.

Georgia's 6th District Yup, it's a thing again.

Remember Jon Ossoff, the young chap who spent all that money in the 2017 special election in this suburban Atlanta district and still lost to Republican Karen Handel? No? Good, you should continue forgetting about him—but not the district. Handel is once again mired in a difficult race, this time against Democrat Lucy McBath, who became a gun safety activist after her teenage son was shot and killed in 2012. There may have been some exhaustion among liberal donors about delving back into this district after the 2017 flop, but money has been pouring into the district just in the past few weeks. One Michael Bloomberg–founded group, the Everytown for Gun Safety Victory Fund, has plowed millions into the district to support McBath, and Bloomberg's other Independence USA PAC has gotten involved as well. The NRCC finally caught on a couple of weeks ago and has since sent more than 1 million of its own dollars to the district to shore up Handel. If the Ossoff-Handel special election seemed like endless trench warfare, this race has been a Democratic sneak attack.

Themes: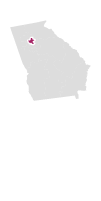 6.

Indiana Senate "But"? "BUT"?

Allow our lone Senate Hot Seat this week to tell the bigger picture in the Senate: A few incumbent Democrats are hanging on by the skin of their teeth, and the tiniest shift in Republicans' favor could cost Democrats seats in Missouri, Arizona, Nevada, Florida, West Virginia, and Indiana. Let's focus on that last one. Democratic Sen. Joe Donnelly has gone full MAGA. Here he is humiliating himself in an ad where he angrily chops wood with an ax. If the effect is to make him seem "real," it does the opposite. In the ad, he boasts of his support for Trump's border wall, a theoretical construction project thousands of miles from the state he represents. Whatever. The point is: If Donnelly is willing to debase himself like this, it means he doesn't have much margin for error. That's why it was so painful to see him commit the unforgettable conjunction gaffe from his debate Tuesday. In an effort to talk about his staff diversity, Donnelly said, "Our state director is Indian American, but he does an amazing job. Our director of all constituent services, she's African American, but she does an even more incredible job than you can ever imagine." Ahem—but?

Themes: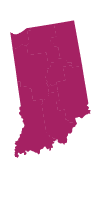 7.

South Dakota Governor A sleeper race in this solid-red state.

The House forecast fluctuates, and Democratic control of the Senate looks to be a pipe dream. So you might not fully appreciate how excellent the governors' races look for Democrats. The only two states where Republicans generously have a chance to flip governors' mansions are Oregon and Connecticut (where they're still serious underdogs). Meanwhile, Democrats are likely to flip New Mexico, Illinois, Michigan, and Maine blue, and they have strong, if not better-than-even, chances in Georgia, Florida, Wisconsin, Iowa, Nevada, and Kansas—and South Dakota. Yes, South Dakota. GOP Rep. Kristi Noem is in a dead heat with Billie Sutton, a former professional bronc rider and the state Senate minority leader. There hasn't been a Democratic governor of South Dakota in about 40 years. If it's ever going to happen, it's now.

Themes: