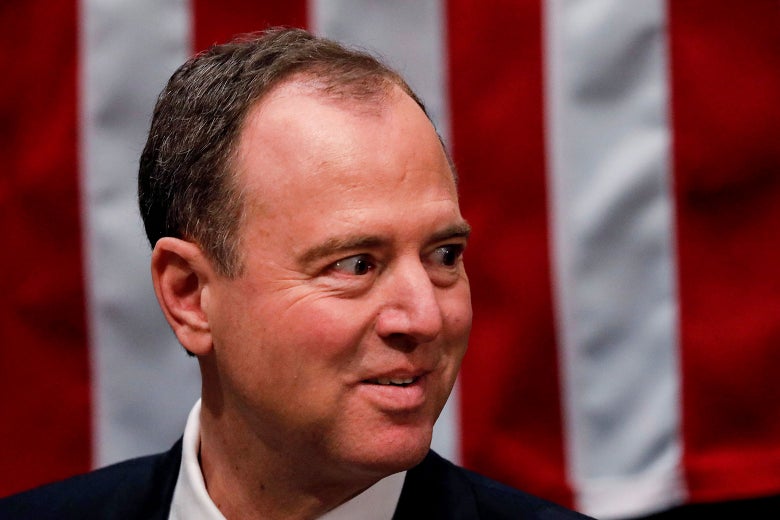 The midterm elections did not prove to be a wholesale repudiation of Trump and Trumpism. To the extent anyone had hoped that this would be the case, it's clear that in some regions of the country, Donald Trump was very much on the ballot, and there's a willingness to stand by him even in the face of one of the most fearmongering and untruthful campaigns we've ever seen. That is a lot to contemplate for anyone who hoped 2016 would be rolled back in a night. The Senate will now double its breakneck rates of confirming judges intent on deregulation, curbing reproductive freedom, and pressing for religious liberty, and then it will probably double it again. And if an American electorate slowly normalizing Trump was the lurking fear of the midterms, it's plain that many Americans have largely blessed or excused or justified his conduct. That's sobering news.
But if the cure for Trumpism is more adult supervision, the fact that the House has changed hands is crucial. Those worried about the erosion of the rule of law can take comfort in the fact that Robert Mueller is no longer alone in investigating and holding the president to account; there will now be a massive check on this presidency that brings with it subpoena powers, the authority to compel the Trump administration to produce evidence, and the power to call witnesses to testify. This is precisely the outcome the White House was most dreading pre-election: disinfecting sunlight trained on the cracks and corners they would prefer to keep secret. Indeed, if the shocking behavior of the Scott Pruitts and Ryan Zinkes were somehow revealed even in the absence of meaningful legal checks and oversight, imagine what comes next for this previously unsupervised administration.
The House Judiciary Committee will now be under the chairmanship of New York Rep. Jerrold Nadler, for instance, a man who has already committed himself to looking carefully at the allegations of unconstitutional corruption in the Trump business dealings and his possible interference with the FBI. Nadler may move quickly to reduce any threats against Robert Mueller's investigation. Decisions about an unlikely future impeachment process driven by Mueller's findings would also lie in his hands. And the House Intelligence Committee chairman will now be Rep. Adam Schiff—a careful lawyer described Tuesday night on Twitter by Harvard's Laurence Tribe as "a tower of integrity and decency." Even as House Republicans have turned themselves inside out over the past two years to try to explain away Russian involvement in the 2016 election, Schiff produced a 98-page document systematically refuting their claims. He is dogged and methodical and a former prosecutor who has been arguing that actual facts matter for two years. He will now turn his attention, he says, to investigating whether Trump was involved in laundering Russian money, an issue Mueller is reportedly tackling now as well. With Rep. Maxine Waters taking over as chairwoman of the Financial Services Committee, she can work toward starting to restore banking and financial regulation, and Rep. Elijah Cummings at the helm of Oversight and Government Reform will mean, among other things, meaningful scrutiny of Trump's efforts to hobble the census and impair voting rights. The new Ways and Means chairman, Rep. Richard Neal, may very well seek out Trump's tax returns. All of these efforts were not only uninteresting to Republicans, who controlled the House for the past two years, but in many instances, they were affirmatively stymied when the Democrats attempted them as the minority party.
Together with the legislative battles to come, this kind of oversight will assuredly drive the White House insane—as Nadler told CNN on Tuesday night "He's going to learn that he's not above the law," which is precisely what Trump believes himself to be. Democrats have been investing tremendous faith in the possibility that Mueller alone can bring Trump to account. The prospect of spreading oversight duties among state attorneys general and House committees takes pressure off the notion that any oversight could die outright tomorrow if Jeff Sessions or Rod Rosenstein were fired. (Update, Nov. 7, 2018, 4:27 p.m.: Sessions has resigned.)
It's worth recalling that the same cautions I've offered about investing too much hope in the Mueller investigation still hold. Democrats who believe Mueller's eventual findings might serve as the magic bullet that saves democracy still rest upon the hope that normal Americans will be persuaded if he reports that Trump has done something really wrong and worthy of legal consequences. Depressingly, the midterms reflect that Americans faced with near-daily evidence of wrongdoing already reported in detail—ranging from decades of tax evasion, corruption, and self-dealing to overt falsification—are mostly unbothered by such things. With every passing day in which Trump shows himself to be more corrupt, untruthful, or lawless, it becomes more difficult to imagine that even Mueller's smoking gun will move the electorate against him. More pointedly, both Mueller and House committees tasked with oversight will face a growing wall of Trump judges, who are being seated at a record-shattering rate. Trump may not have the lawyers to fight off all the congressional oversight he faces, but with every passing week, he seats the judges who may be the firewall he needs.
None of this is to say that winning the House on Tuesday was a trivial or symbolic victory. If we have learned anything in the past two years, it is that Donald Trump refuses to accept oversight or accountability in any form, and that is precisely why it is so urgently needed. (Already on Wednesday morning, he tweeted in defiance against Democrats wasting "Taxpayer Money," investigating him, capitalization his.) We've also slowly discerned how difficult it is for public figures to engage this president and win. Nobody out-Trumps Trump in the three-ring circus of evening television, threats, or bombast, not the Avenattis and not the Comeys. This is a frustrating but necessary lesson as 2020 approaches.
But Mueller himself has shown us there is another path—and he has laid out a template of what careful lawyers can achieve with diligence and a perfect absence of drama or public spectacle. Whether hearts and minds can be moved against Donald Trump in the next two years is still an open question, and Tuesday night provided no assurances. But whether truth and fact can be amassed and assessed and proven is not in any doubt. Winning the House means Democrats will forcefully join Mueller in laying out what immutable, provable facts look like. The finding of fact will now be a government enterprise. Sad to say, that isn't a small shift. And in this moment, it's as serious and meaningful a project as there can be.
Support our independent journalism
Readers like you make our work possible. Help us continue to provide the reporting, commentary, and criticism you won't find anywhere else.
Join Slate Plus
Join
---